Best cheap CS:GO skins 2022 - Skins under 3 Dollars
Some of the best cheap CS:GO skins in 2022!
Topic: Best cheap CS:GO skins 2022 - Skins under 3 Dollars

In today's article we will take a look at some of the best cheap CS:GO skins in 2022 that you might want to get for your own loadout! We will more or less build a full inventory for you starting with some nice pistols.

The price range for the following cheap skins will be up to 3 USD! Make sure to share some feedback with us on our different social media channels and let us know if you would love a follow-up article for a lower or higher price range! Enjoy reading.

by @jAlexCSGO
TN by: @Andy
---
Click the banner for FREE 10€ when buying or selling for 15€! (*ad)
---
Table of Content
USP-S Cortex FT
Starting with a colorful USP-S named Cortex in the Field-Tested condition. This pinkish default pistol for the CT side delivers an unique and nice look for around USD 1.70!


---
Glock-18 Winterized MW
For our second cheap CS:GO skin we got a bit more of a classy and less colorful option for the T side. The Glock-18 Winterized in the Minimal-Wear condition does look clean and beautiful and can be bought for around USD 0.35!


---
Five-SeveN Angry Mob FT
For our CT one-shot wonder, we needed to go with the flashy and absolutely beautiful Five-SeveN Angry Mob. In Field-Tested it still looks great and has a decent price tag of around USD 2.70!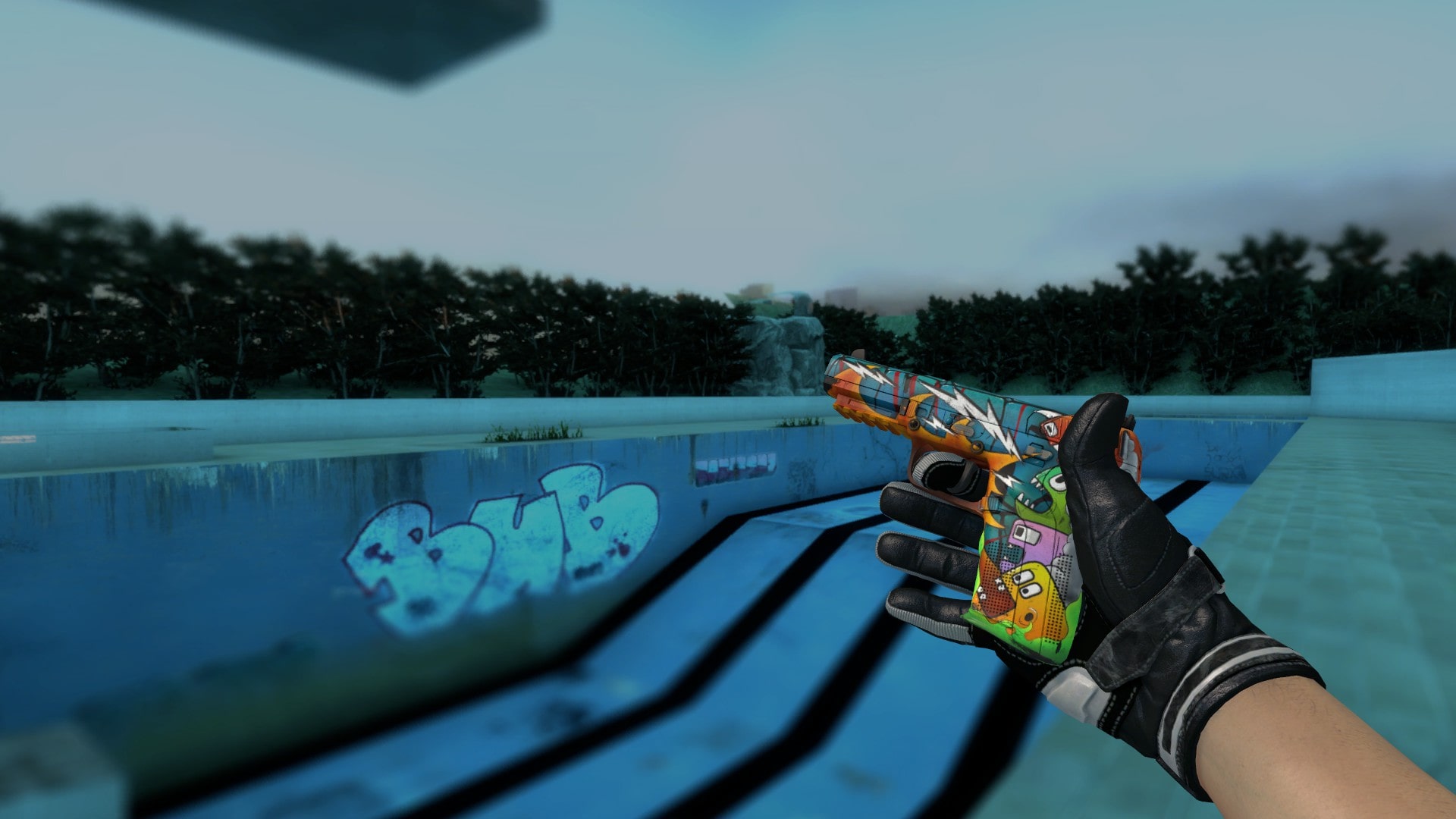 ---
Desert Eagle Trigger Discipline MW
For the Deagle segment, we also went for the colorful option of the Desert Eagle Trigger Discipline in the Minimal-Wear condition. The mostly pink but also small blue aspects on the black Deagle make it a great option for around USD 1.05!


---
FAMAS Styx FT
It's time to get into the rifle section for our best cheap CS:GO skins article. Starting off with the Famas Styx in Field-Tested. A classy, clean, but colorful Famas that will not disappoint you for around USD 2.00!


---
Galil AR Chromatic Aberration FT
Once again continuing with the T side equivalent to the FAMAS. The Galil AR Chromatic Aberration is a rather basic, but clean looking option if you're looking for a cheap and unique skin for that weapon spot!


---
AK-47 Slate FT
Let us continue with some banger cheap main rifle skins. First off we got the AK-47 Slate in the Field-Tested version. If you're looking for a banger, clean and especially cheap AK-47 skin, this is your way to go. For around USD 2.20 you get a great looking skin.


---
M4A1-S Night Terror FN
For the M4A1-S section the choice was not as easy as for the AK-47 but with the M4A1 Night Terror we got a lovely, red option that we can even purchase in the Factory-New condition for around USD 2.60!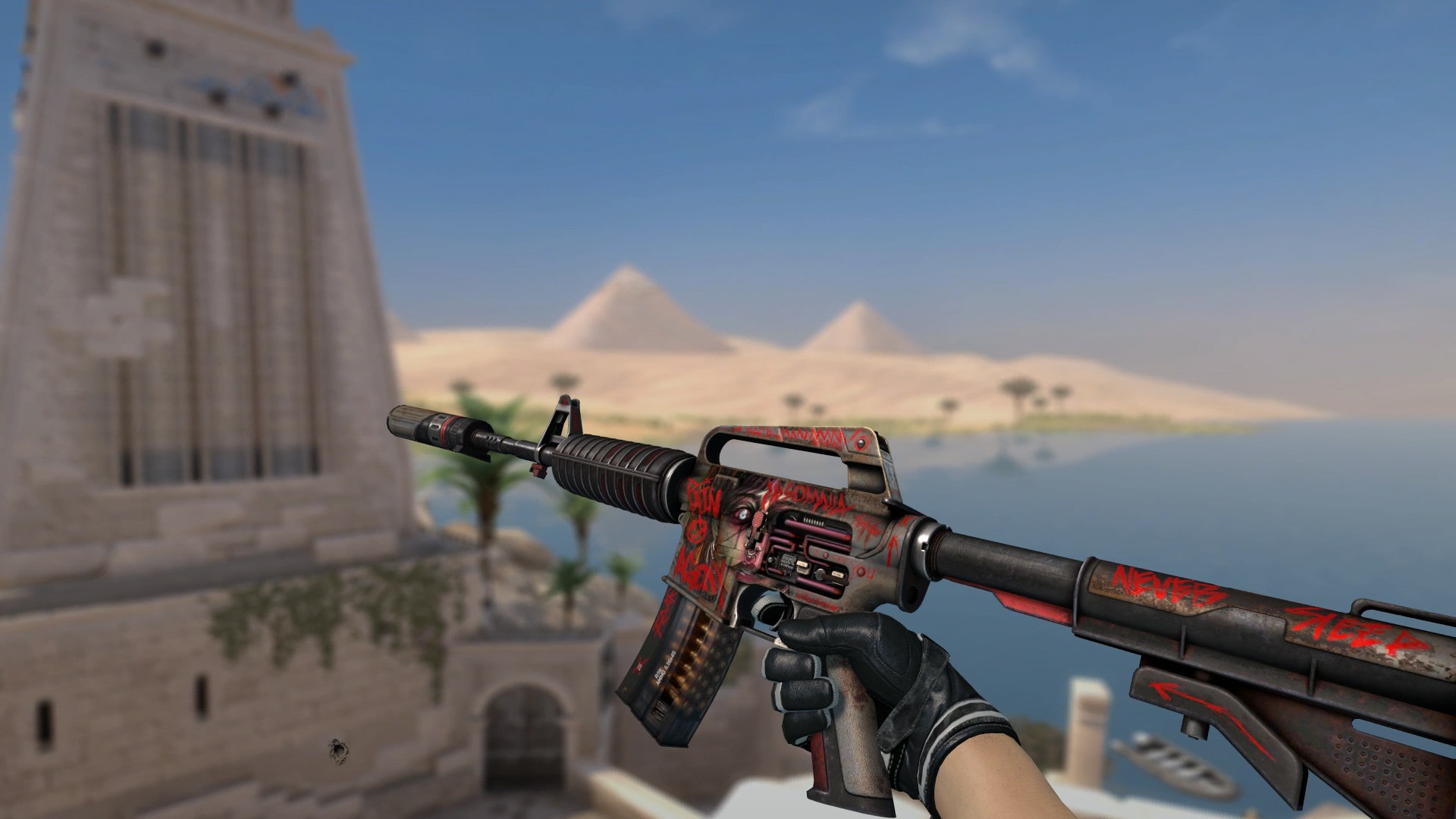 ---
M4A4 Evil Daimyo MW
To keep up the red theme for the M4s we're going for the M4A4 Evil Daimyo in Minimal-Wear. A super clean looking skin, for a super cheap price tag. The Evil Daimyo is really your go-to skin when you're working with a lower budget coming in at around USD 1.50.


---
AWP POP AWP FN
It's time to get to all the AWP lovers out there! Although the name choice of the AWP POP AWP is quite questionable it is everyone's favorite that is looking for a cheap AWP skin in 2022! The Factory-New version of this AWP only costs around USD 2.70 and looks amazing.


---
MAC-10 Toybox MW
Let's continue with a B-RUSH. We decided to go for the MAC-10 Toybox. Although it's rather expensive compared to how often you might play it, it looks really cool and is a nice option for around USD 3.00!


---
MP9 Food Chain MW
The probably coolest artwork in this article is featured on the MP9 Food Chain. Another MP in the price range of around USD 3.00, but also a very cool option when talking about a lovely cheap skin!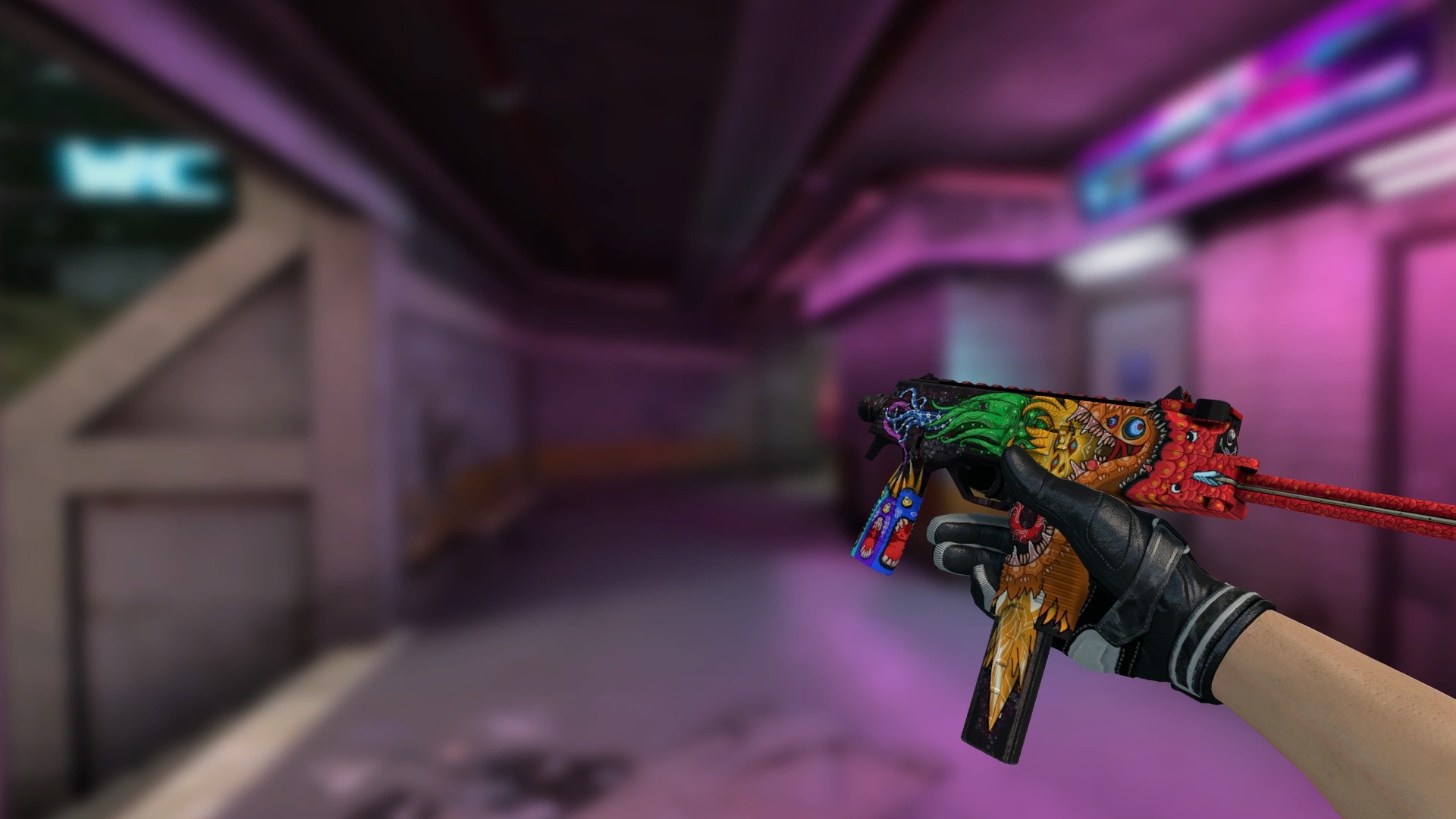 ---
M249 Spectre MW
The ultimate CHEAP CS:GO skin! For only USD 0.10 you will get a very cool-looking M249 Spectre in Minimal-Wear condition. The white, yellow combination makes a really cool match!


---
SSG Turbo Peek FT
Time for one more sniper rifle! The SSG Turbo Peek also comes close to the USD 3 mark but delivers a unique, colorful style. We decided to go for the Field-Tested condition as it still looks clean and is affordable with a price tag of USD 2.40!


---
PP High Roller MW
One of my personal favorites! Although you might never gonna play it, you definitely want to own it! The PP-Bizon High Roller in the Minimal Wear condition delivers one of the most unique artworks within CS:GO and costs around USD 2.85!


---
MAG-7 Justice FT
Last but not least: The MAG-7 Justice in Field-Tested. Talking about unique and beautiful artworks, here we go again! The MAG-7 Justice is an amazing option for any kind of inventory theme. With a price tag of around USD 2.30 definitely worth a try!


---
Conclusion
That's it with today's article about some awesome cheap CS:GO skins in 2022! We hope you enjoyed reading and watching through them. If you're looking into buying any of them we can highly recommend you trying out our skin partner GamerPay! All further information and a welcome bonus down below!
---
Are you interested in more skin articles?
Check out: Skin-Talks
---
Click the banner for FREE 10€ when buying or selling for 15€! (*ad)


---