Evil Geniuses lineup, history, achievements - CS:GO
American mixed Team
Evil Geniuses - History
NOTE: The team section could be a bit outdated! Information could have changed! We will try to update the articles as soon as possible, thanks for understanding!

Topic: CS:GO Evil Geniuses team/lineup/history/achievements

Evil Geniuses is one of the oldest and most prestigious Esport organizations in history. EG was already founded in 1999. During this time, they hosted numerous teams in the various Esport titles. After a long absence in Counter Strike, the team returned with the NRG Roster signing in late 2019.

by @jAlexCSGO
TN by: @Andy
Evil Geniuses - Archievments & price money
With around 1.23 million USD in prize money and four S-Tier successes in the first year, the renewed entry has been very successful for Evil Geniuses at the beginning. The biggest success in terms of prize money is the victory at the StarSeries & i-League CS:GO Season 8. All in all, EG showed some great national as well as international performances, but slowed down a bit after the end of the first year.
Evil Geniuses - Previous lineups & players
In the early years of the organization, for example, from 2002-2007 mostly Canadian players were under contract, while from 2008 onwards they reverted to almost purely American players. By far the most famous player during this time was Jordan "n0thing" Gilbert, who was under contract with the organization for about four years. In February 2021, the team decided to remove Ethan from the active lineup. He will continue his career as a Valorant player with 100Thieves.

Furthermore, Evil Geniuses decided to make two changes in 2021. With tarik one of the most experienced players of the scene had to leave the team and coach zews was replaced by daps. At the beginning of March 2021 Evil Geniuses announced the signing of oBo, who replaced Ethan, as a successor for tarik the Pole MICHU joined the team.

In November, 2021 the organisation decided to bench MICHU, OBO and stanislaw due to poor performances over the whole year. Furthermore coach daps was replaced by maLeK in the same time period.

In early 2022 the organisation signed Stewie2K, autimatic and RUSH, trying to bring back one of the most successful squads of all time. Sadly that project didn't work out as planned and RUSH, as well as Stewie2k were benched only 7 months after joining. Furthermore coach maLeK transitioned to a role as the strategic coach for the team.

In August 2022 Evil Geniuses signed the Canadian HexT, the Kazakh play neaLaN as the new IGL and the Danish coach Vorborg to revamp the project.

---
You want to see more CS:GO related articles?
Check out our home page here: EsportFire Home
---
Evil Geniuses - World-Ranking & current players
The current lineup of the legendary organisation consists of IGL neaLaN, main AWP CeRq & star rifler Brehze who both have been part of the organisation since 2019 and autimatic, as well as HexT and coach Vorborg.


---
Current lineup of Evil Geniuses:
---
Evil Geniuses IGL
: neaLaN
Evil Geniuses AWP:
Cerq
Evil Geniuses Riflers:
Brehze, HexT, autimatic
Evil Geniuses Coach:
Vorborg
---
Click the banner for FREE 10€ when buying or selling for 35€! (*advertisement)
---
Information powered by Liquipedia
Lineup
Brehze
CeRq
Stewie2k
RUSH
autimatic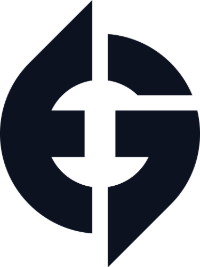 Coach
maLeK
Latest Articles
---
Want to always get updated on the LATEST CS:GO TRANSFERS? Click the banner below to find CStransfers on Twitter.
---