New Community Pickups - Latest Purchases
Topic: CS:GO Community Pickups & Crafts

Welcome to the next edition of Community Pickups. With our passion for skins, we thought adding "Community Pickups" is an amazing way for us to cover even more skin content and also interact with our community regularly!

Additionally to the articles, which will most likely come out every second week, we will also review every submission live on Twitch/jAlexCSGO! Feel free to join us. We will announce the date of the next show on Twitter.

The screenshots used in the article are all from the users that sent in the skins under our Tweet! The credit goes to the individuals that made them!

by @Mr. Jesus
TN by: @Andy
---
Want to sell your skins for ZERO FEES? Try out: GamerPay
*ad
---
Table of Content
More Columbus
Last time we got some truly amazing Columbus holo crafts. This time around we have another sexy bundle from @_MapkCS! He picked up two Mecha Industry skins each with four CLG holos. He also purchased a Mac-10 Malachite with the same stickers, a quite amazing combination. Although the Mac-10 seems to be the best fitting skin for the CLG's the Mecha Industry Famas and Deagle deliver a quite unique and well matching combination as well.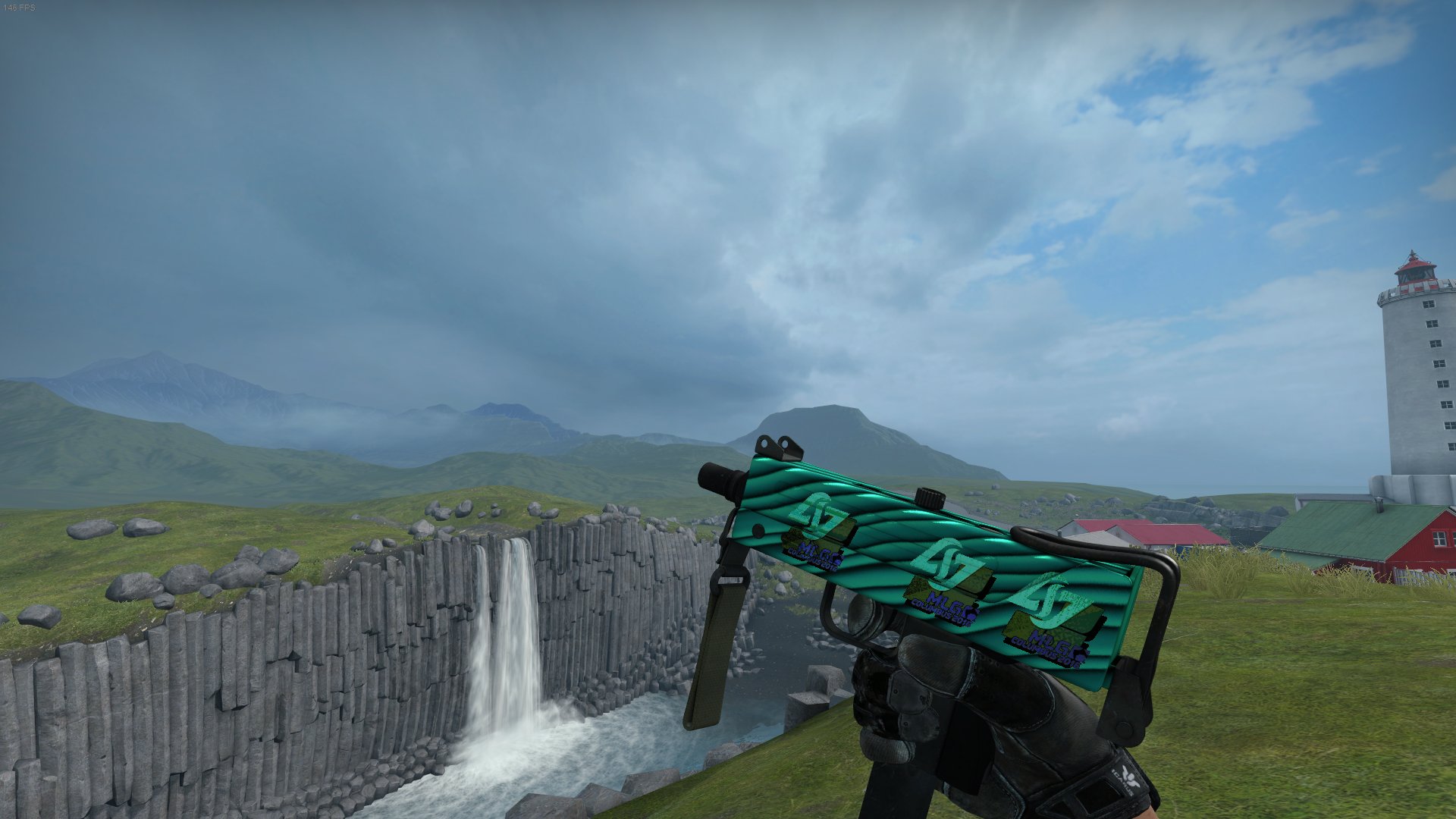 ---
DreamHack is underrated!
That one's for all the DreamHack lovers out there! First of all @hoanganhbms picked up a 1/1 .009 Five Seven Case Hardened with four NiP holo Kato 15 stickers. Already a nice one, but the absolute highlight of his recent pickups is a Galil Orange DDPAT with four Virtus DreamHack 2014 stickers! The colors and the shape of the stickers for this one are absolutely perfect and much better than any holo would fit on that Galil! What a masterpiece.


---
ZukwiZ with a banger
Last time we had a Titan holo Dragon Lore, this time around we got his brother, the iBuyPower version! @ZukwiZ picked up this bad boy and made a personal dream come true. This banger pickup is fitting his collection perfectly! He didn't post the following below our pickup post, but from our research he also bought another IBP piece, an AK Black Laminate and a lovely .03 Kara Sapphire! Congrats on all of those, quite amazing!


---
Chad Souvenir
Mr. @BenxlstSam2_0 made a craft on a brand-new Souvenir Ak Safari Mesh with a terrible float. He found one with the signature on wood and he took the "right decision" of scraping the other stickers! He applied three foil stickers from Cologne 2015! A quite questionable, but lovely craft.


---
Tec-9: The one-tap machine
Most of the time the old and random paper Kato 14 crafts are quite weird and not so liked, especially since we have so many of them! But this time around we get a cute looking Tec-9! @gmachine_T picked up a Blue Titanium with two Vox Katowice 2014 and one Clan-Mystik Katowice 2014. Even though the stickers are yellow and the skin is dark blue, the fit is quite pleasant! Very good especially for a Tec-9. Really nice to see that @gmachine_T got such a cool one for his collection!


---
The classic one
There are plenty of amazing AK-47 crafts in the game, many being replicated plenty of times! This time, @Danky_xD picked up one of these, The AK-47 Fuel Injector with four Na'Vi holo Dreamhack 2014 stickers! The combination exists 53 times and understandably so! It's absolutely beautiful. The color combination is perfect.


---
95% sticker price skins be like
We have plenty of god-tier craft around which are getting huge % of overpay because of their high demand! One of these bangers was picked up recently by @Pheb_cs. He bought the amazing combination of an AWP Neo-Noir with a Dignitas holo Cologne 2014, which is a real banger. As stated in the live-show "Wallpaper potential". In general Dignitas is fitting absolutely perfect to any Neo-Noir skin! One time crafts on the AWP rarely go wrong, but this one truly is a beast.


---
Blue, such a popular color
Blue is a very popular color in the CS Community, mostly because of all these amazing Case Hardened skins, which if you didn't know, got multiple different great patterns! Of course the most popular Case Hardened are high-tier knives and the AK-47. Talon is not as demanded as it could have been because of his huge variety of good pattern but, @Banananiceee pickup up a beautiful one! He bought a #411 pattern!


---
Conclusion
We hope you enjoyed the second edition of "Community-Pickups" and would love to see you in our next live show as well as the next piece here on EsportFire. Happy Easter everyone!
---
Interested in another skin related article?:
Check out the category here: Skin articles
---