Playoff time in Cologne
Topic: Arriving at IEM Cologne 2023 - Day 1

Six teams are left to fight for the title in Cologne. After last year's victory by FaZe Clan, it's safe to say that we will see a different team lifting the trophy this year. While Cloud9 and Vitality play the first quarter-final of today at 3.30 p.m. (CET), Astralis and Heroic will battle out the last semi-finals spot at 7.00 p.m. (CET).

It's game time - Match one is live
The two teams are on the stage and ready to go. Vitality is the favorite for the matchup and had a pretty good start on Mirage. The other two maps are Inferno and Overpass. Vitality kept on the strong form during their CT half and took the lead with 10:5. After a great second half and a strong showing by Cloud9, Vitality nevertheless managed to take home the victory, winning with a scoreline of 16:11.


Team Vitality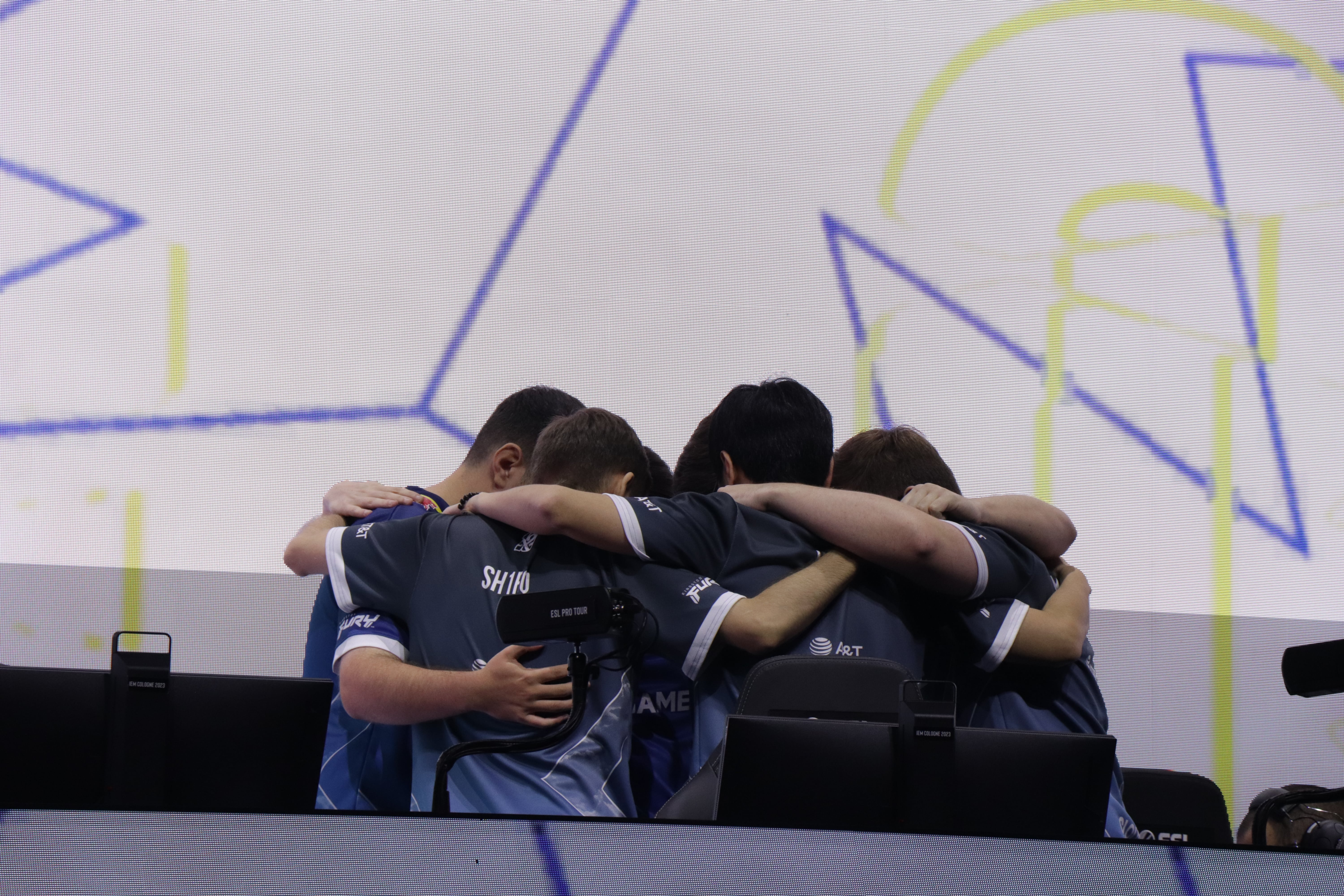 Cloud9
Vitality advances
Vitality managed to defeat Cloud9 on two maps (the second map was Overpass) and advance to the semi-finals where they will face ENCE on Saturday at 3.30 p.m. - We filmed the final moments of today's game for you right below.
Quarter-Final 2 - Astralis vs. Heroic
It's time for the second quarter final of the day and one of the most legendary matchups in Counter-Strike history. Astralis and Heroic play against each other on Anubis, Inferno and Overpass. The winner will face G2 in the semi finals tomorrow.
Astralis to the semi-finals
Due to a great team performance and amazing individual showings by buzz and device, Astralis managed to win on both Anubis and Inferno with scorelines of 16:7 and 16:11. In the post game interview device highlighted how great the calling by blameF has been and that they're looking forward to tomorrow's game against G2!

Information powered by Liquipedia