15th edition of CS:GO Sticker Crafts
Topic: CS:GO Sticker Crafts: Craft-Talks #15

Check out this article for some of the latest CSGO sticker crafts. In our Craft-Talks series we regularly report on the latest CSGO crafts and showcase you crafting prices, in-game pictures and more! Enjoy reading.
Eye of the Tiger
One of the big collectors in the community, @quyy112, picked up one out of seven existing MP9s with an IBuyPower Holo Katowice 2014! Additionally, this one also has a beautiful HellRaisers Holo Katowice 2014 placed on the handle. To make things even better, he decided to complete the CSGO sticker craft. He applied two Dignitas Holo Cologne 2014 stickers, which are going for around $ 375 each! Making the craft one of the best-looking MP9s in the game!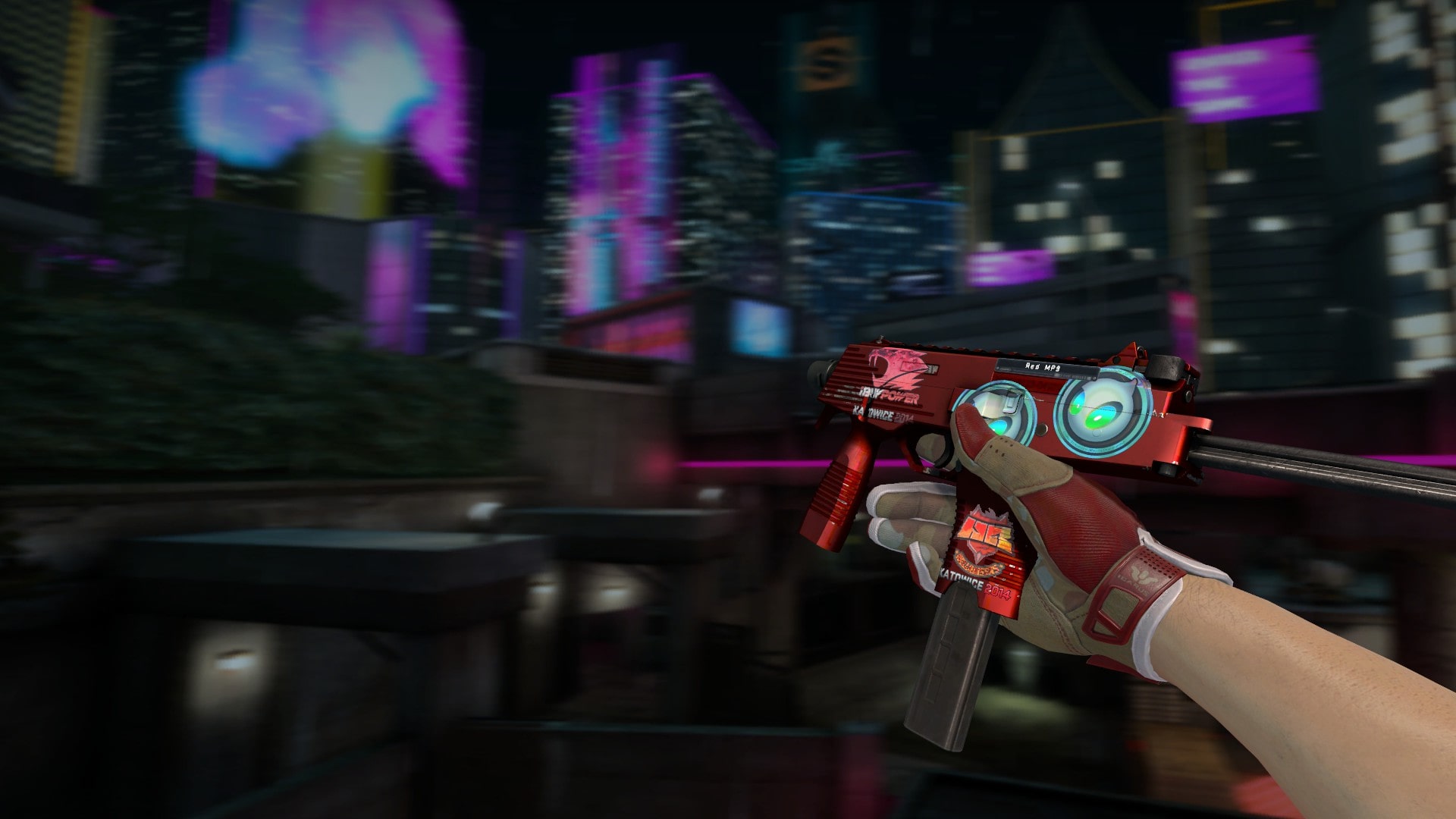 ---
2014 Mistakes in 2022
It's always funny to see high-tier stickers getting wasted in the way they used to be back when they were just a few cents! This time the crafter is a known streamer, @Trainwreckstv! He opened quite a few Katowice 2014 Capsules in the recent months, getting just papers in many of them. Recently he randomly slapped two Katowice 2014 stickers that he unboxed on an AWP Corticera StatTrack FN, a very nice AWP skin that people used for crafts back in 2014.

The two stickers were a Titan Katowice 2014 and a Vox Katowice 2014. Alongside these, he applied two Cologne 2016 Foil Signatures. One of the funniest things is the fact that none of the Katowice 2014 stickers is on the scope. The total applied amount for that CSGO sticker craft is around $ 3.700!


---
So many Wishes
Since the release of the Dreams and Nightmares Case we are getting so many crafts on the AK Nightwish, and there are no signs of slowing down! This time we got some quite amazing ones, once again. As the first sticker craft, we have a returning one, made with four Dat Holo Cologne 2014. This combination was crafted five times already, two of them this week. One of them is the best float version of the craft, on a .001 Nightwish, made by @ICWhiteTiger87! He applied a total of $ 285!

The other craft is a one-out-of-one and looks absolutely amazing. The crafter applied four Fnatic Holo Katowice 2015 on an AK Nightwish with a float of .18, which is very surprising! The total applied amount this time is around $ 380!


---
The Duo
The Gungnir and The Prince are a pretty known AWP duo from the Operation Shattered Web, both of them are high-tier AWPs. This time we got a small sticker craft on each of them. First, we got a classic, AWP Gungnir with a Crown Foil on scope, which was applied by @NotWoody72110. The applied amount is $ 485!

Secondly, we got a smaller craft, but a very nice one. @JunkieCSGO applied a NIP Holo Dreamhack on the scope of an AWP The Prince, such a great sticker combo! This time the applied amount is "just" $ 40.


---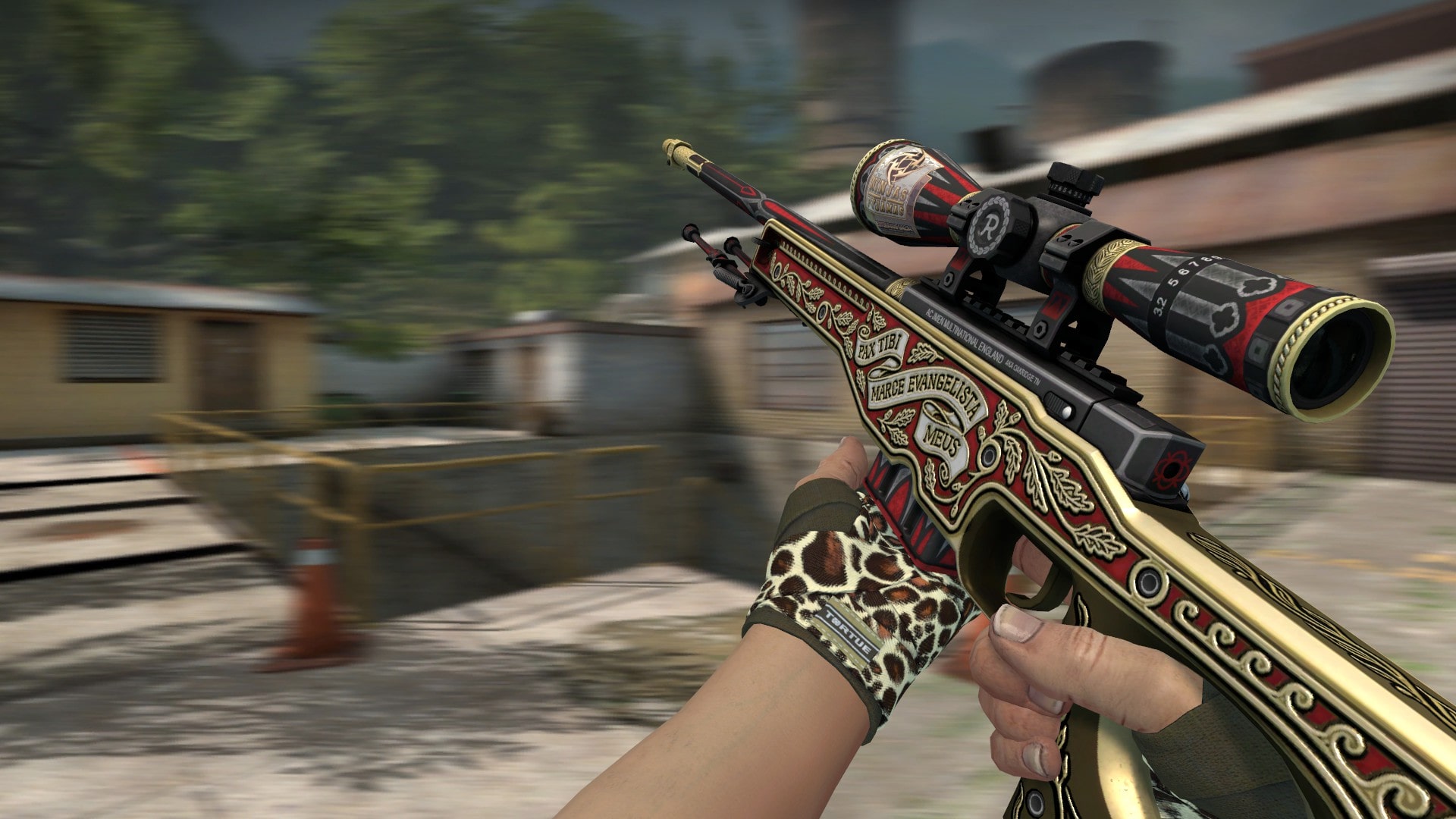 ---
Some more hyped Stickers!
It's pretty obvious in the recent months, the Katowice 2015 Holos are very hyped and used in crafting very regularly! We got used to seeing many of them in each article and this time we got some more for today's one. Let's kick the things off, with the biggest of them! @RadiantCS_ applied four Titan Holo Katowice 2015 stickers on the number five lowest float M4A1-S Printstream. The applied amount sums up to $ 2.100!


---
Pistol King
Next up we got two amazing pistol crafts by @jklsinclair! He applied four TSM Holos on a .004 ST Deagle Ocean Dive and four Fnatic Holos on the number two lowest float ST Glock Vogue (.0001)! In total, he applied around $ 600!


---
---
Good Old Made of Gold
We always love to see some "classy" craft. This time we got two bangers! To start it off, we got a Krakow craft from @Maze485! He applied four pashaBiceps Gold Krakow 2017 on a .006 AK Empress. Very interesting is the fact that the craft already exists in an even lower float of .001, making it a one out of two! Very amazing craft, the applied amount is around $ 2.400!

The other craft was made by @KaguraCS! He applied a Crow Foil on the wood of his Tier-1 AK Blue Gem with a #905 pattern. The applied amount for this CSGO sticker craft is $ 485!


---
---
Some other Things
We got some wild crafts for the last part. First up, we got a R8 Blaze sticker craft! Someone applied a Flammable Foil on this beast recently. Even though, there are little R8 players we still love to see some good crafts on it. This Flammable Foil combination on the R8 Blaze has already been crafted five times, the sticker price is around $ 100!

And last but not least... We got someone crafting four Epsilon Holo Cologne 2014 on the PP Bizon Space Cat, such an interesting sticker combination! The applied amount is $ 74!


---
---