The latest edition of Craft-Talks is now online!
Topic: CS:GO Crafts MP9, M4A1, AWP and more!

We´re back with another edition of "CS:GO Craft-Talks". At Craft Talks we´re regularly presenting recent crafts of the CS:GO community. Today we feature crafts on MP9s, AKs, an AWP and USP! Enjoy reading and feel free to let us know what´s your favourite new one out of them, on our Social Media!

MP9 Bulldozer
The first craft we´re looking at is a shiny yellow MP9 Bulldozer in combination with four amazingly fitting Katowice 2015 Virtus.Pro holos. The craft got made by MyNamesJAQ and sums up to a total of around USD 880!


---
Stat M4A1 Night Terror
The second craft of today´s article is a quite amazingly fitting combination between a Stat M4A1 Night Terror and four ropz Krakow 2017 foils. Although the mix of those two red colors seems a bit weird in the first place the craft delivers a great play skin ingame! The craft costs sum up to around USD 530!


---
Stat MP9 Mount Fuji
The first of quite some MP9 crafts of today's article! Somebody decided to place one Katowice 2014 Dignitas paper on the back of the white/red MP! The ingame look is quite decent although the craft itself is a bit questionable. Definitely something very special! The craft costs for the Dignitas sticker are around USD 340!


---
Stat USP-s Black Lotus
Our next craft was done by the Twitch streamer Trainwreckstv and was questionable to say the least. It got even more questionable when he scraped the sticker right after applying it! The total costs for this stream segment was around USD 380!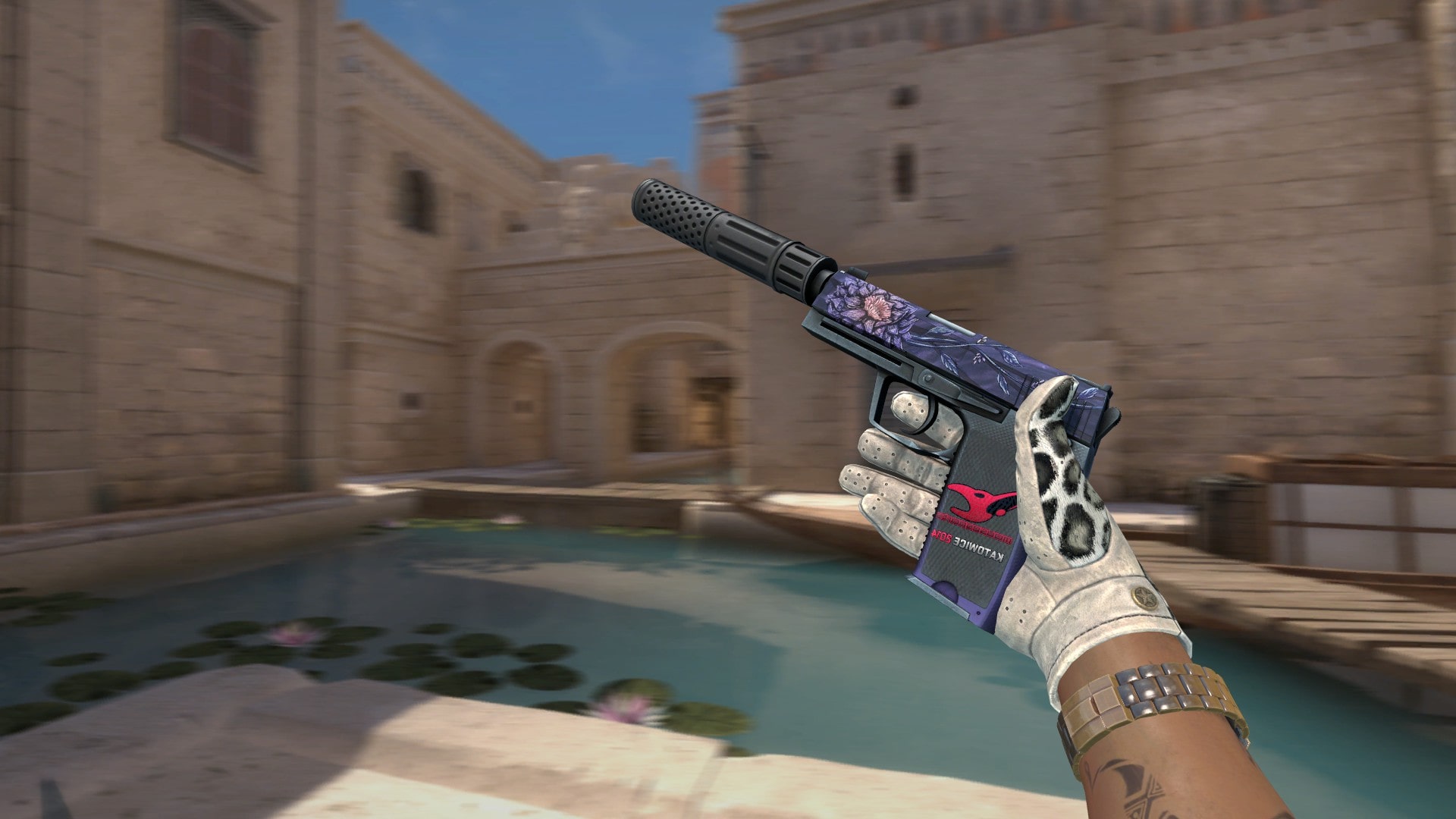 ---
AK-47 Gold-Arabeske
Arguably the most insane craft for this article! OnlyRealNap decided to apply four Katowice 2014 VOX papers on his 0.0009 float AK Gold-Arabeske. This combination looks nothing short of amazing ingame! The total craft costs of the stickers sum up to around USD 2100!


---
Stat MP9 Starlight Protector
Our third MP9 of today´s article got crafted by PhoenixM. and is probably the most questionable one of this article. He decided to apply one Katowice 2014 LDLC paper, as well as one Katowice 2014 Clan Mystic paper on a Stat MP9 Starlight Protector. The total craft costs are around USD 1549! Make sure to lets us know in the Twitter comments what you think of that one!


---
AK-47 Hydroponic
Another AK-47 banger!! Darth Revan decided to apply four Harp of War holos on a 0.00420 AK-47 Hydroponic. Quite an amazing craft and the first of its kind! The total price tag for the stickers stands at around USD 2700!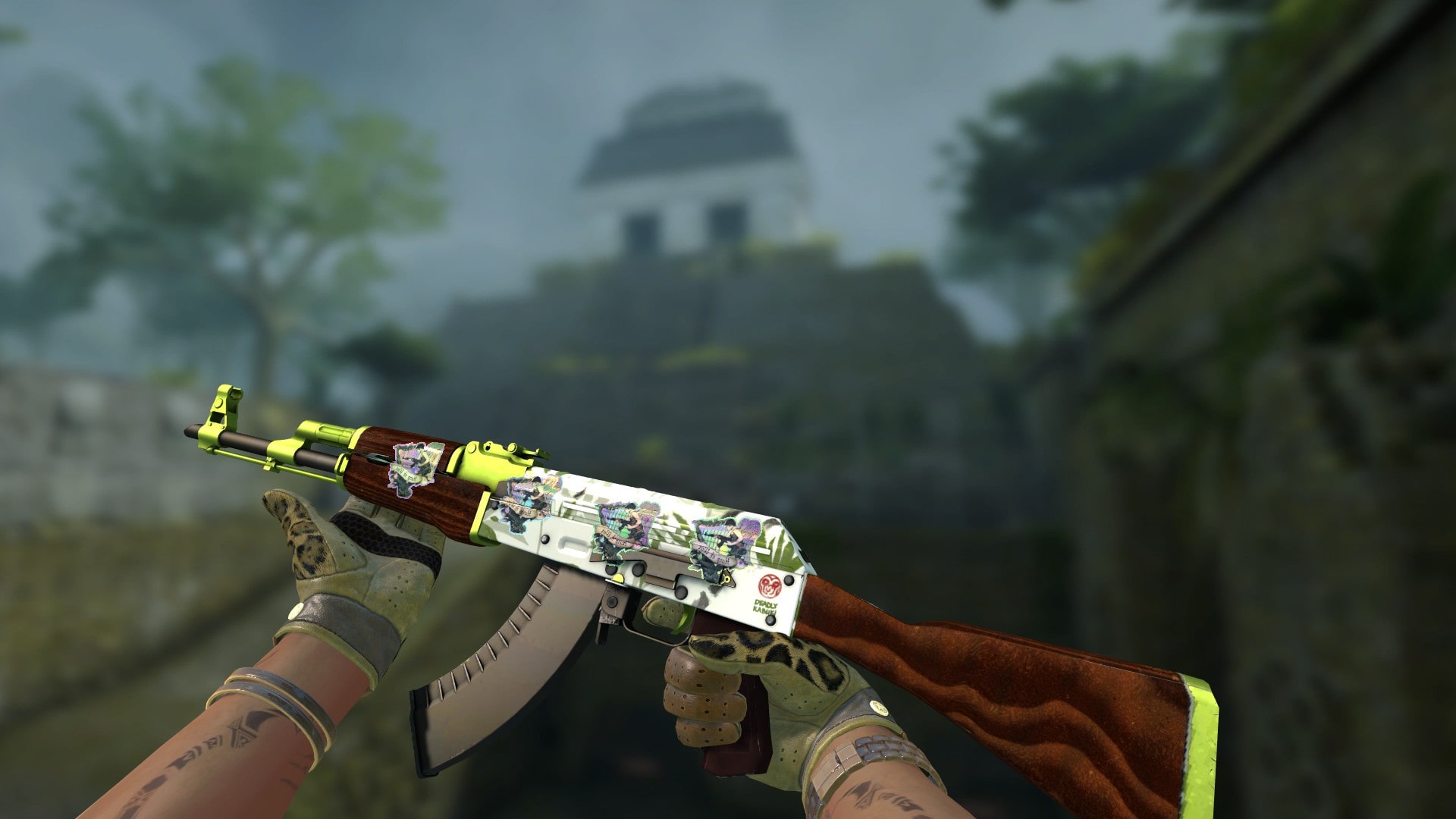 ---
AWP Gungnir
Last but definitely not least! What an amazing combination. The Katowice 2014 VOX holo got applied by a unknown user and fits the AWP Gungnir perfectly. The price tag of the VOX holo sticker stands at around USD 19.500 according to RA´s Kato 14 spreadsheet!


---
M4A1-S Phosphor
A last minute addition to the eight edition of "Craft Talks"! This amazingly fitting M4A1 Phosphor with four Katowice 2014 Titans just got crafted yesterday! The stickers fit the skin itself quite perfectly, such a nice combination done by "Stirdu". The stickers sum up to a total price of around USD 12.000.


---
Conclusion
Quite a few new amazing crafts over the last round about two weeks! We hope you enjoyed reading through today's article and wish you a great day! If you´re interested in more CS:GO crafts and skin-related articles check out our skin category below or via the menu on the top right of your screen!