OUT NOW: Craft-Talks #9
Topic: CS:GO Sticker Crafts MP9, M4A1, AWP and more!

We´re back with another edition of "CS:GO Craft-Talks". At Craft Talks, we´re regularly presenting recent crafts of the CS:GO community. Today we feature USP, AK and AWP crafts amongst others! Enjoy reading and feel free to let us know which one of the crafts your favorite one is, on our Social Media!

When the snakes meet the tiger
We´re starting off with an amazing craft! A few days ago a collector known as "disco", who crafted the Pac-Man Ak Wild Lotus quite some time ago, now decided to apply an IBuyPower Holo Katowice 2014 on the scope of an AWP .01 Souvenir Desert Hydra. Although there was only one sticker applied the craft sums up to around $ 44.000. The second AWP Desert Hydra with an IBuyPower on is "just" a paper craft and was crafted by @ProdigyDDK on the body of his Reason Holo Hydra.


---
A different type of AK
The well known streamer @Trainwreckstv recently crafted an AK-47 Wild Lotus with a Clan-Mystik Holo Katowice 2014 on the wood. The applied value of that Katowice 2014 craft is around $ 5.500. One of the first recent high-tier AK-47 crafts with just one sticker applied. There is also a version with four Clan-Mystik holos that was crafted quite some time ago.


---
Plenty of Pistols
It is very uncommon to see pistol crafts within the CS:GO crafting scene, as the most popular guns for crafts are weapons like the Ak, AWP, and M4. However, at the moment we see plenty of pistol crafts within a short amount of time. The first one worth mentioning was crafted by @Koi_Swifty, who applied four HellRaisers Katowice 2014 on the number one float USP Whiteout. The craft sums up to a total of around $ 1.400. Another sick USP was crafted by @Saltenator69, who applied four Flammable Foils on a .006 Ticket To Hell with the total amount applied being $ 475.


---
More Pistols
An amazing Glock got crafted by @OhMyManTrain_, who once again decided to make a crazy Krakow 2017 craft! This time around applying four Autimatic Gold Krakow 2017 stickers on a .003 Glock Emerald, the applied value being $ 1.400. The last pistol craft of today's article was made by @McLarentCSGO , who applied four Virtus Pro Holo Katowice 2015 on the number one float Deagle Fennec Fox. The float is .00007 and the applied amount is around $ 1.000.


---
Hearts Craft
Back in 2018 at the Boston Tournament, seang@res made one of the most iconic signatures ever! His sticker is more or less a drawing of a heart. Because of that, it is quite rare and expensive these days, especially in the gold version. A few days ago @catgirlstrike decided to make a nice craft with the Foil version of the sticker and applied four of them on a M4A4 Daybreak. That's the first seang@res craft that we have seen in a while and it's looking amazing, the applied amount is around $ 230.


---
Swag Move
Not that long ago, @ValveSquad decided to do a little craft on the new Mac-10 Ensnared. He decided to apply a Swag Foil on a .0004 Mac-10. The total craft price is around $ 80. The craft itself looks amazing and was very welcomed since we don't see Mac-10 crafts often these days. The most `Swag` thing he did was actually after crafting it. He decided to give it away on Twitter to a person who guessed which gloves are his favorite and in the end, @OhMyManTrain_ won the Mac-10 with the "Hedge Maze" guess.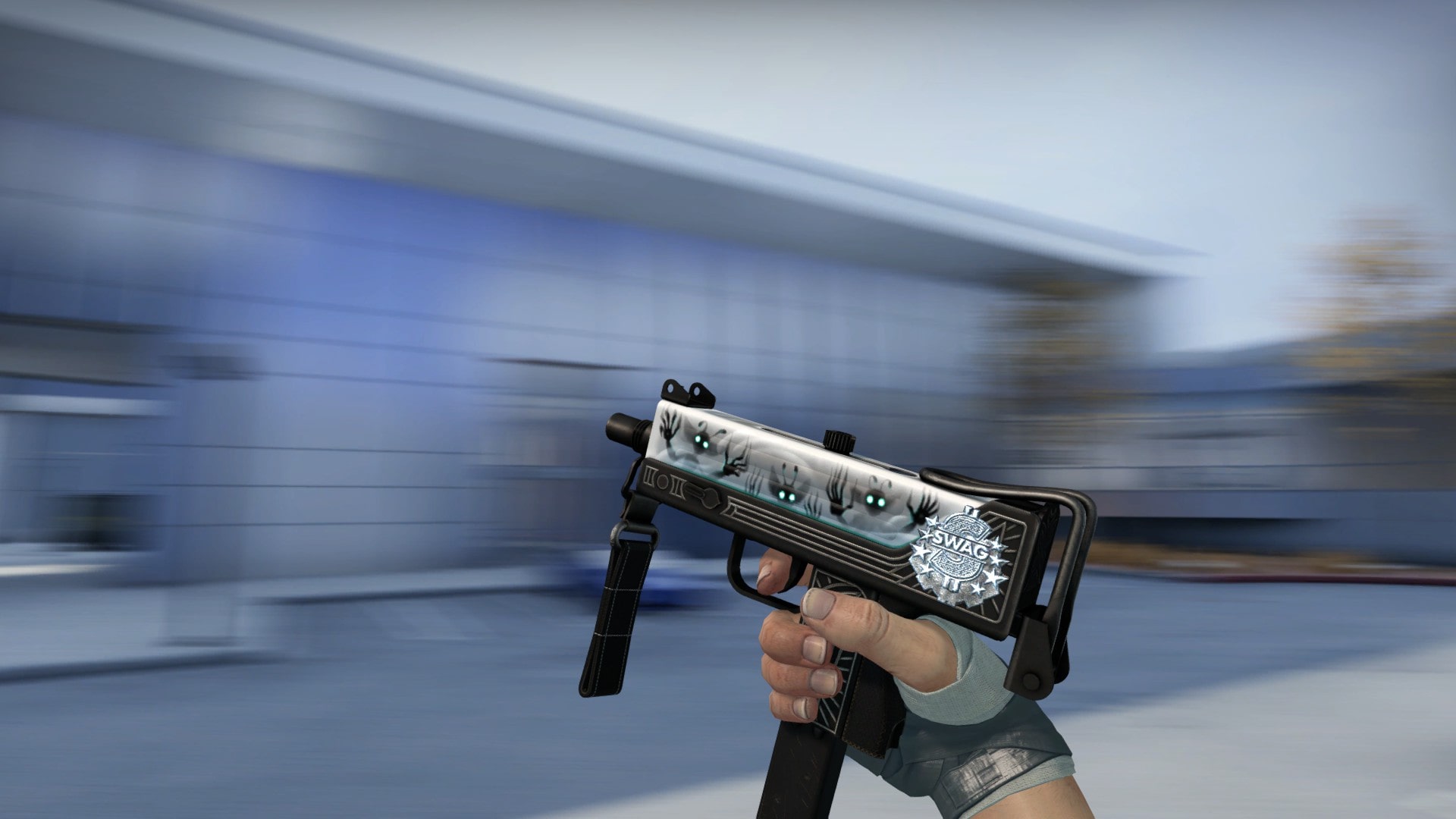 ---
Conclusion
Another quite amazing edition of Craft-Talks! We hope you enjoyed reading through the article and would love to know your favorite piece down below in the comments on our Social Media! There are obviously more crafts happening than we can feature or even see, therefore we very much appreciate you sharing them with us. Enjoy your day!

Our research tools for this article were: csgofloat.com/db, @RaCSGO's Kato14 holo database, csgostash.com/ and all screenshots were made on broskins.com