Crafts that NEVER HAPPEND #2!
In today´s article, we will look at some crafts that never happened in the history of CS:GO and you might wonder why! We will show you a wide range of different price categories and weapons. Enjoy reading and feel free to share your favorite piece down below in the comments of our Social Media.
Head to head
One of the most interesting crafts that never happened is the AK Jaguar with a Virtus Holo Katowice 2014 on the Jaguar's head. Such a great combination that we have for the IBP at least. The Jaguar was released just a few months after the Katowice 2014 tournament so a craft like that would have "only" cost around 5$ back then.

In total, just one AK-47 Jaguar with Virtus Holo Katowice 2014 got crafted, but that one is on the wood. Also interesting to mention: There were 12 of these crafts made with the Holo Katowice 2015 Virtus Pro sticker.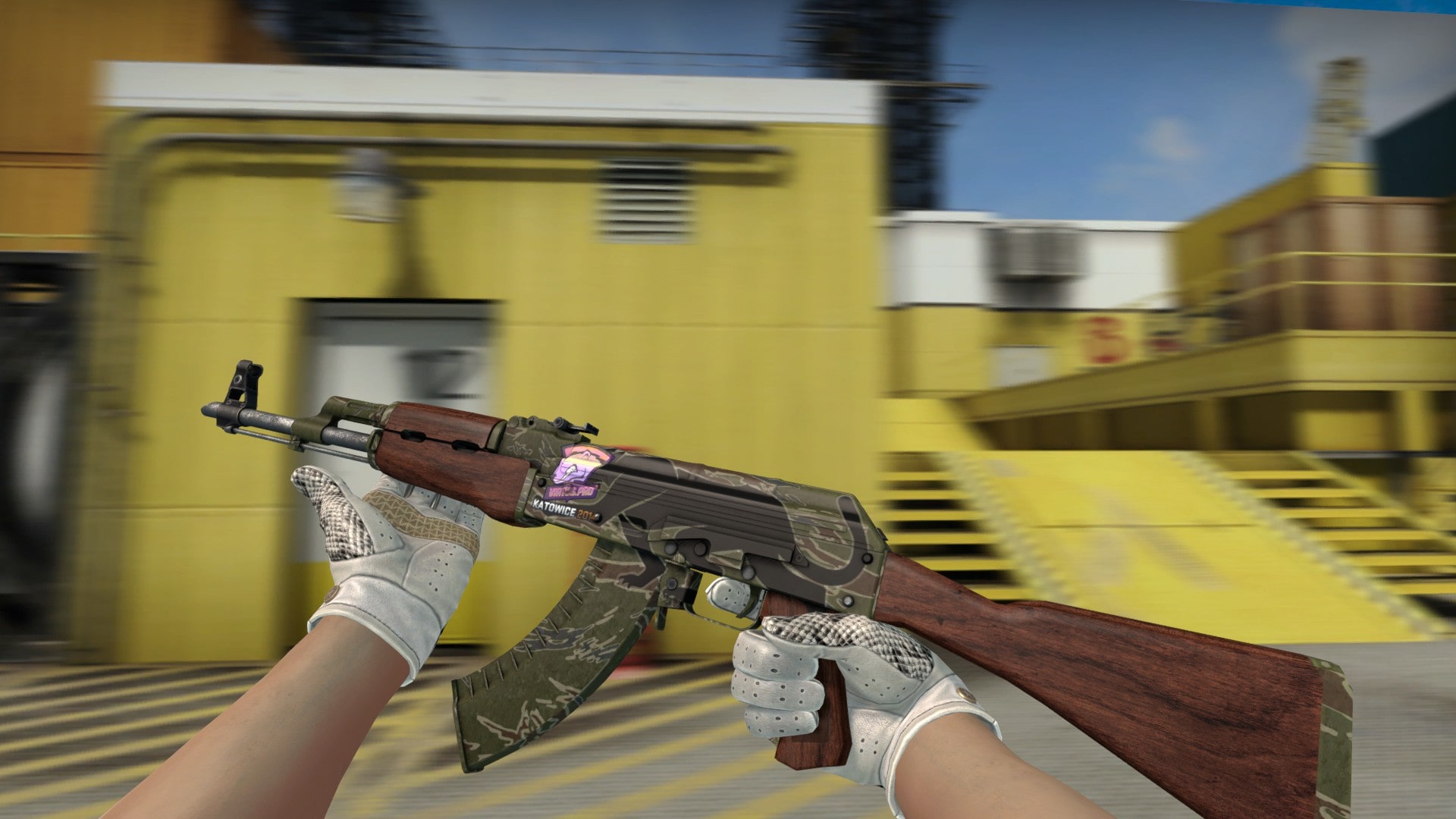 ---
Icy combination
Another amazing Katowice skin combination that never happened is the USP Caiman with a Titan Holo Katowice 2014. Even though it seems quite strange to apply a Titan Holo on an average USP instead of an insane AK or AWP these days, we´re once again talking about a very old skin, which was released when Kato 14 prices were still super affordable.


---
More recent options
Going into some more freshwaters, we have plenty of amazing Katowice 2015 crafts that were never made. One of them is the M4A1 Leaded Glass with four Na'vi Holo Katowice 2015 stickers. The skin was first released in 2017 when the stickers were already a bit expensive but still at a reasonable price, especially for such a nice craft. Unfortunately, it never happened!


---
There are plenty of cool craft options that never happened on newer skins. Especially with some good old Katowice 2015 Holos. One we could think of is the Galil Chromatic Aberration, a skin from early 2021 which fits together perfectly with four TSM Holos. The craft cost would be around 180$ which might be a bit expensive for a Galil craft but would be a very nice piece to add to any collection.


---
Leafs
Let's not forget about our beloved operation skins. An amazing fit would be the Glock Synth Leaf with four Copenhagen Wolves Holo Cologne 2014 stickers. Overall a very nice color combination and the stickers are also not that crazy expensive with an overall value of around 100$. We already got plenty of amazing Glock Synth crafts, some of them being even more expensive than that one would be.


---
Skulls
One of the most interesting combinations that was never crafted in a full version is the MP7 Skulls with four Skull Foil Katowice 2014 stickers. The skin and sticker fit perfectly together and there were already plenty of crafts with less than four stickers made. The skin first got released in 2013. Back then the craft would have literally cost a few cents.


---
We really hope you enjoyed reading through this piece! Feel free to always share your feedback with us.

Our research tools for this article were: csgofloat.com/db, @RaCSGO's Kato14 holo database, csgostash.com/ and all screenshots were made on broskins.com