New "Craft-Talks" Edition - OUT NOW!
Topic: CS:GO sticker crafts M4/USP/Glock & more

After the operation crafting hype came to an end, the amount of crafts happening really slowed down, while many new ones were done recently.

The few latest ones will be covered in a follow-up article as they would have been too much for this one! Also be ready for the new case, we gonna see some more action around that time for sure.

The Cowboy doing his magic
Since the M4A1 became the new meta in CS:GO we saw some nice crafts being made these days. One of them became reality not that long time ago and was made by @DallasBobby1, who crafted an Imminent Danger FN with four Cloud9 DreamHack 2014 holos. He is well known in the Twitter community for making nice and fresh crafts, in special Renegades and DreamHack ones.
There are two more recent crafts on that M4A1, one being done with four FlipSide Katowice 2015 holos and another one being crafted with three mixed DreamHack 2014 foils.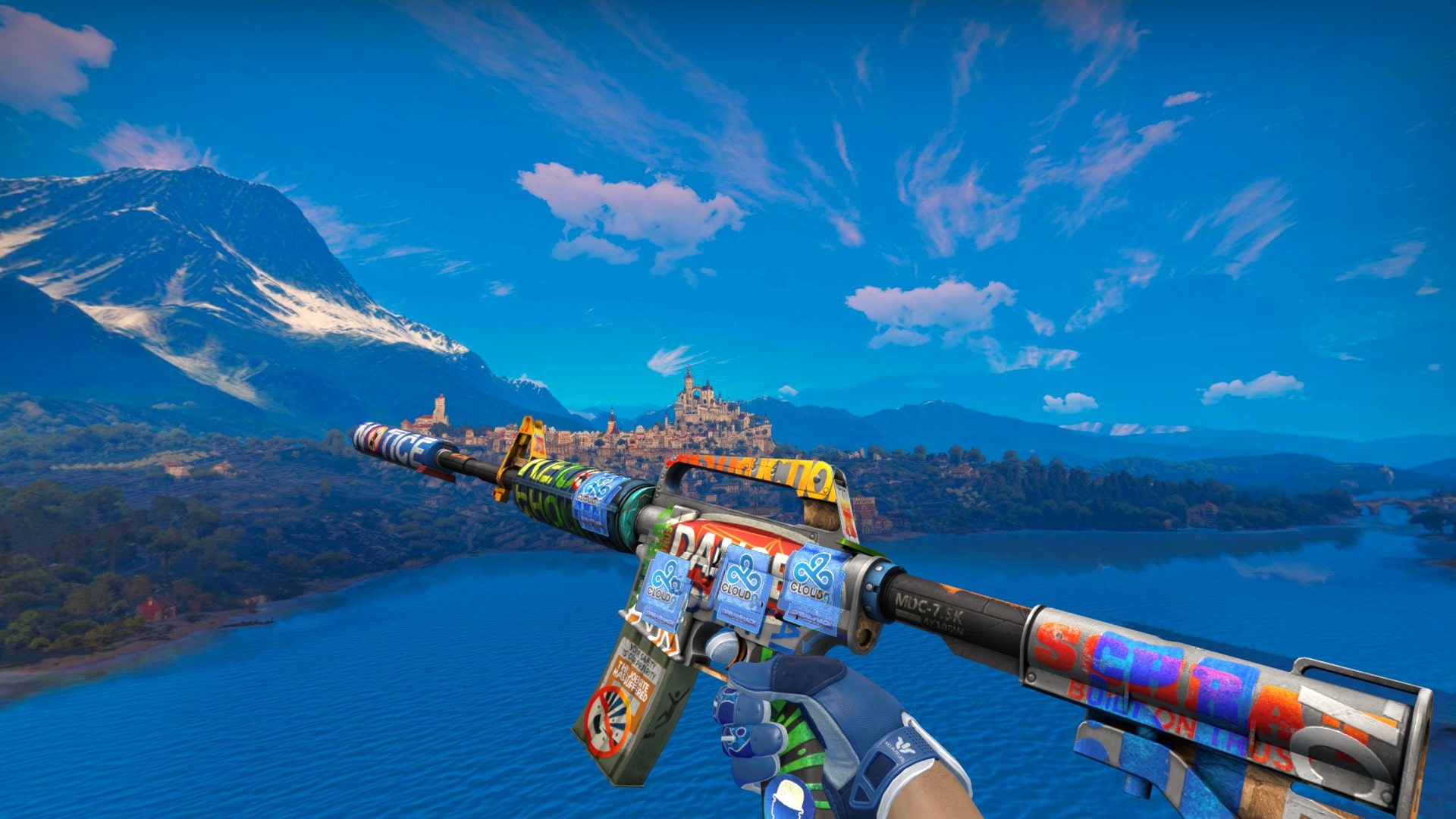 ---
Cycy on fire
Known in the Twitter community for his beautiful TSM collection, @CyCyScOtT crafted two new additions to his collection when applying four TSM Holo Katowice 2015 on the MP9 Fuji and Galil Sugar Rush. In the past year he crafted plenty of TSM Holo Katowice 2015 stickers, most noticeable being the ones with four stickers: AWP Neo-Noir, Glock-18 Neo-Noir, Deagle Printstream, M4A1 Printstream as well as two on an USP-s Neo-Noir.


---
Katowice 2015
What would our inventory review be without some classical Katowice 2015 crafts. One of the best is actually "just" a completion with @thomastuncsgo applying the 4th Vox Holo on a Glock Fade. Furthermore someone crafted three Penta holos on a Glock-18 Synth Leaf which is an interesting craft on a quite old skin, nevertheless it's the first time someone decided to go for this combination.
The Whiteout
The USP-s Whiteout got plenty of attention since the start of the Operation and many crafts, especially Katowice 2015 and DreamHack 2014 holo, happened. Two of the most recent crafts became reality when four NiP holos as well as four Dignitas DreamHack 2014 holos got applied. The second craft was done on the 3rd best float overall. What´s also interesting to mention is that there is already one with two DreamHack 2014 holos that got trade-banned.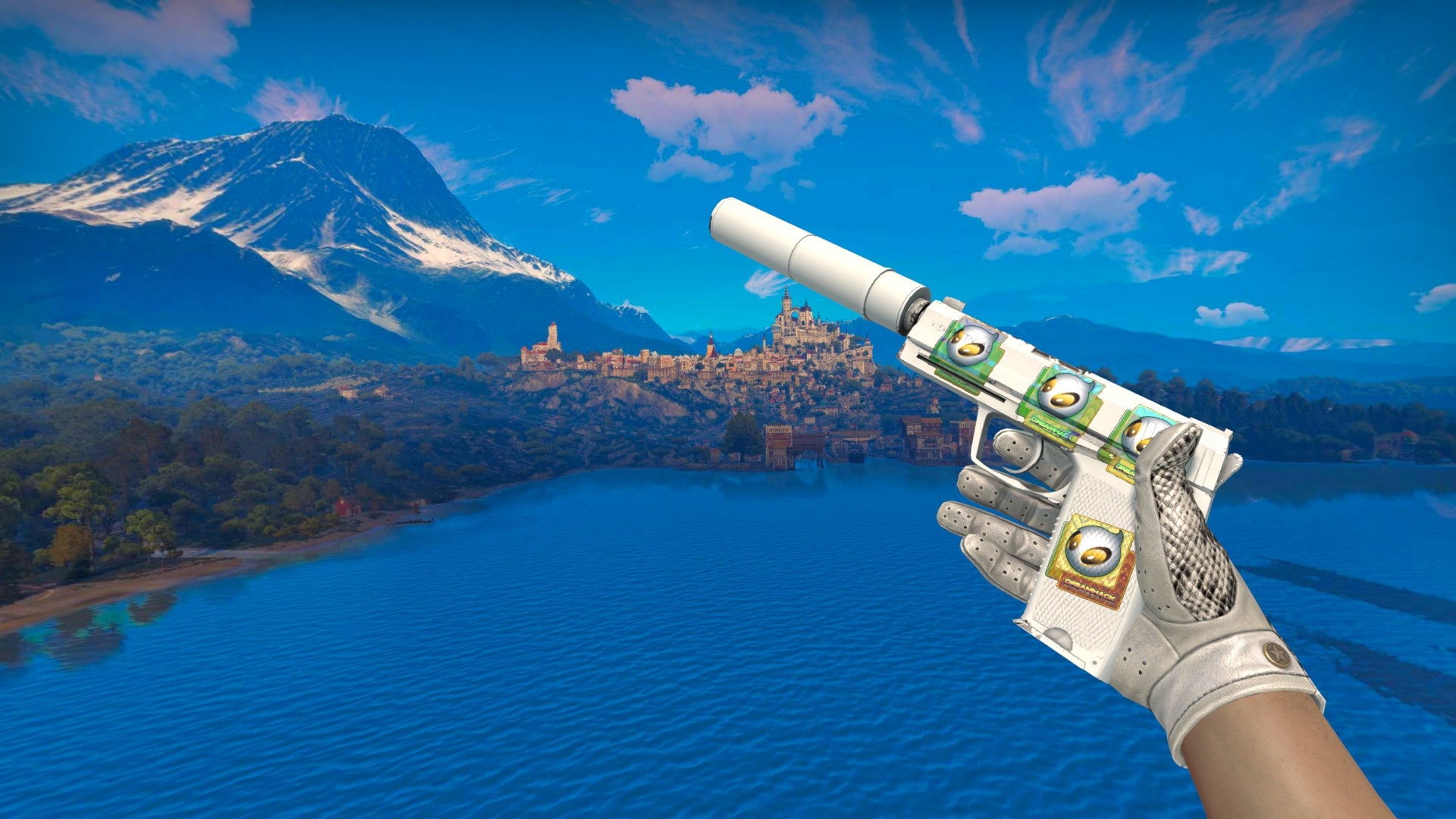 ---
Shiny Yellow
The current Operation brought us a beautiful yellow SG and although the gun is not as popular these days, since it got nerfed, it's still a pretty desirable one-tap machine. While the AK-47 Gold Arabesque had plenty of Crown crafts the new SG Hazart got plenty of Flammable foils applied. A total of six crafts were made with the number of stickers applied being eleven.


---
One more, one more..!
Krakow Golds were quite often used for crafts these last months since the release of the AWP Hydra and AK Gold Arabesque. Up to date there are still crafts happening. For example just a few days ago a mix of four got applied on an AWP Hydra .008 and before that four Dupreeh autographs were applied. They match quite well with the .03 AWP.

We didn't have that many Gold crafts on the AK this time around but saw some other interesting combinations like three times Dignitas holos DreamHack 2014, four Dignitas foils Cologne 2016, as well as four Titan foils Colonge 2015, which are not that expensive but quite unique and very good looking.


---
Conclusion
Overall, after crazy first weeks, when the operation was first released, lately there haven´t been that many crafts! However, within the last few days we got some more stickers applied as mentioned above. We will soon cover them in a follow-up article! If we missed anything crazy or simply good looking make sure to let us know in the Twitter comments!
*All Screenshots are taken on Broskins