14th edition of CS:GO Sticker Crafts
Topic: CS:GO sticker crafts - Craft-Talks #14

We're back with another edition of CS:GO Craft-Talks, where we showcase the latest CS:GO sticker crafts. Newly in this article: All the crafts mentioned are showcased as pictures below the article. Enjoy reading and make sure to let us know on our Social Media if we missed any CS:GO sticker crafts worth mentioning and also feel free to share your own latest crafts!

Shiny Blue
We usually don't feature non-stickered crafts, but when we do they are huge! This time around we got a Chinese guy crafting one of CS:GO's most iconic skin! The Ak-47 Case Hardened with the legendary 661 pattern! There are only 117 of those precious AKs registered on csgofloat. His craft is even more unique because it's a .0644, making it one of the eight factory new in existence!

In the trade-up, he used just three skins from the desired collection. Since the Arms Deal collection has just two outcomes for Classified the odds of hitting the collection are ~43% and for the AK alone they are ~22%. There are 1000 Patterns possible so the final odds are crazy low!


---
The Master
We always love to see people in love with a specific sticker or team! Lovely to see people getting such a huge passion in the community and going all the way to make their unique vision seen! One of those is a @prof1leCS, he is so obsessed with the HellRaisers stickers!

This time around, besides the fact that he just picked up a HellRaisers Holo Katowice 2014, he also did an amazing craft! More exactly, a M4A1 Master Piece with a crazy float of .0003, which makes it the number two lowest float. On this banger M4, he applied four HellRaisers Katowice 2014, making the applied amount cost to be around $ 1.300!


---
The Real Swag
Some sticker crafts are just legendary! That's the case with our next one. @xd_jxsh made a craft on the very iconic P250 Sand Dune. He got one with the float value of .069420, the perfect meme float, just missing the 1337. On this beauty he applied four Swag Foils! The applied amount is around $ 300!


---
Back to the Hell
We spoke about an amazing HellRaisers collector earlier, now it's time to see some more HellRaisers enthusiasts! This time we got a sick combo craft by @bruhman12369! Besides the fact that he has many type of crafts with different teams, he has such a great HellRaisers collection, most of them are Katowice 2015 Holo crafts. Now he did the Asiimov combo.

He applied 12 HellRaisers Holo Katowice 2015 stickers on the following: AK Asiimov, P250 Asiimov, P90 Asiimov! The even crazier fact is that they all come in the number one Battle Scarred float. The total value of the stickers applied is around $ 1.450! The other two screenshots are down below!


---
Fitting the last crafts, we also got our boy @RadiantCS_, who applied four HellRaisers Holo Katowice 2015 on the number 2 Stat Galil Signal (.000003)!


---
My wish is pretty dark
The recently added AK Nightwish gets plenty of love these days after the community was pretty skeptical at first. This time we got two similar and beautiful crafts, both being ST FN! First, we got an amazing .0006 float, with an interesting combination of stickers. Having a Crown Foil applied on wood and three Na'Vi Holo Katowice 2015 on the back. The applied amount is $ 1.700!


---
Annnd another one!
The other AK Nightwish crafted is a .01 float but the combination is not that abstract. Having four same stickers, all of them are Katowice 2015 Na'Vi Holos! The applied amount this time is around $ 1.620! Very rare to get two very similar crafts, but lovely to see them - they look great!


---
DATs a craft and a half
Yet again we got another lovely Dat Holo craft. This time @SlasherCs3 is the crafter. He has done some other Dat Holo crafts in the recent past as well. This time around he applied four Dat Holo Cologne 2014 stickers on an AWP Fever Dream with a nice float of .0006. The applied amount is around $ 300!


---
Gold, Gold, Gold!
We always love to see a good old Krakow 2017 Gold craft. @Quinn_xd_ applied a NBK Gold Krakow 2017 on the scope of a BS AWP The Prince. The applied amount is around $ 390!


---
More Katowice crafts
As we can see the Katowice 2015 Holo stickers are very popular for crafts these days! And we got some more examples for today. First of all our master of TSM Holo crafts, @CyCyScOtT! He applied four TSM Holo on the Mag-7 BI83 Spectrum, with a float of .00005, getting his number of applied TSM up to 55! The amount applied is around $ 200!


---
Clean ocean
Once again we got a craft from @bruhman12369! This time he applied three CLG Holo Katowice 2015 on a .001 Deagle Ocean Dive! The applied amount is $ 550!


---
The spooky one
Last but not least we got @erupT_cs with one of the best looking crafts we saw this time around. He applied four Penta Holo Katowice 2015 on the Mac-10 Ensnared, the float is .0004. The applied amount is $ 150!


---
The other crafts:
The before mentioned @bruhman12369 and his other two HellRaiser Holo crafts on the Asiimov triple!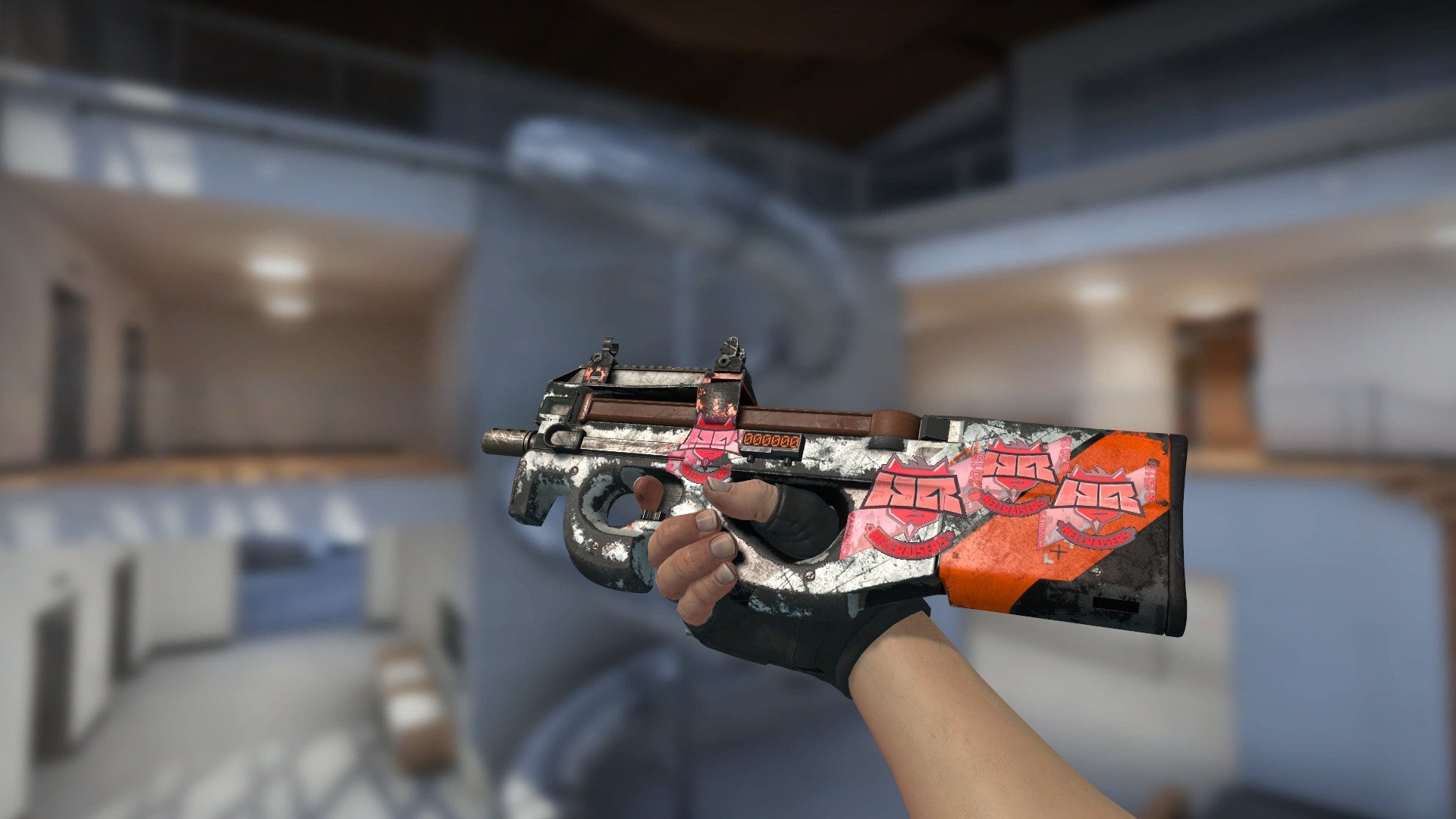 ---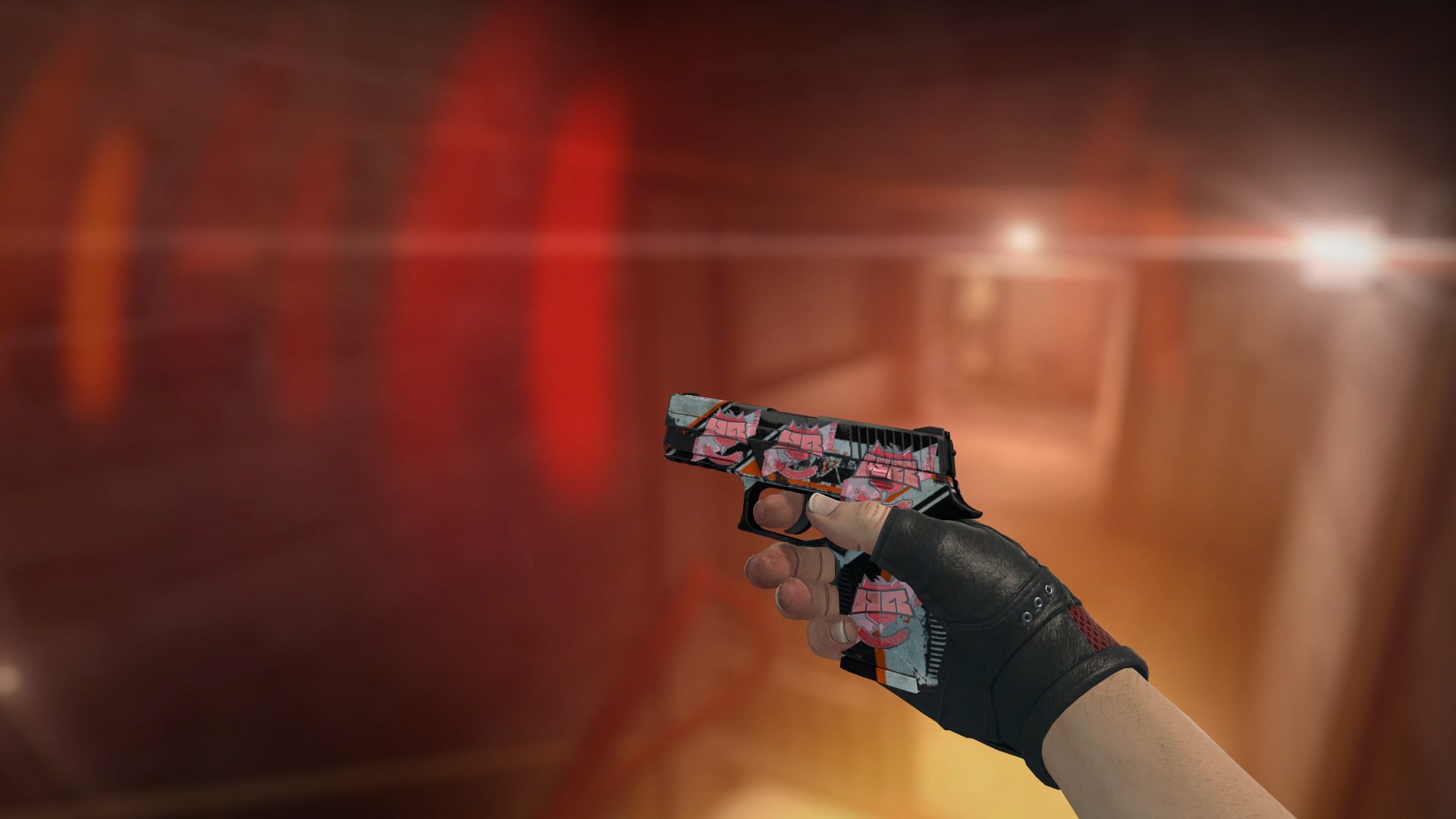 ---
Conclusion
With that the 14th edition of CS:GO Craft-Talks concluded. We hope you enjoyed watching through some of the latest CS:GO sticker crafts!

Our research tools for this article were: csgofloat.com/db, @RaCSGO's Kato14 holo database, csgostash.com/ and all screenshots were made on broskins.com