Everything worth to know about the latest CS:GO Update!
Topic: CS:GO IEM Rio Major Update - stickers, viewer pass and more!

Just out! The new IEM Rio Major Update. Including the new viewer pass, the Major stickers for Legends, Challengers and Contenders, as well as some small map updates and a Halloween special version of Ember!

The Viewer Pass
As usual for Majors we got a, quite beautifully looking, coin that will upgrade when doing challenges and predicting the outcome of the different stages. Furthermore included in the IEM Rio Viewer Pass are Souvenir Tokens that you can earn by upgrading your coin and a team graffiti that will be available during the whole duration of the event!

Furthermore you have access to watch the event on SteamTV and support your favorite team with your flair in the chat. As we're already used to - you can buy the Rio Major Viewer Pass in two different variations, either without additional tokens for € 10,19 or in a bundle with three Tokens for € 18,29!


---
Stickers Capsules
Let's get to the most important part! We got six new sticker capsules introduced to the game. Every team and player participating in any stage of the Major got a sticker this time around. They are available in Paper, Glitter, Holo and Gold! After the Grand Final is played out we will once again see a Champions Autograph capsule!


---
Stickers
The Rio Major stickers have a unique, never seen format, that looks quite special and high-class. Also, the effects and detail of the stickers are great. We will showcase some different stickers and versions down below for you to get a first impression! Make sure to let us know your opinion on Social Media, looking forward to it!


---
---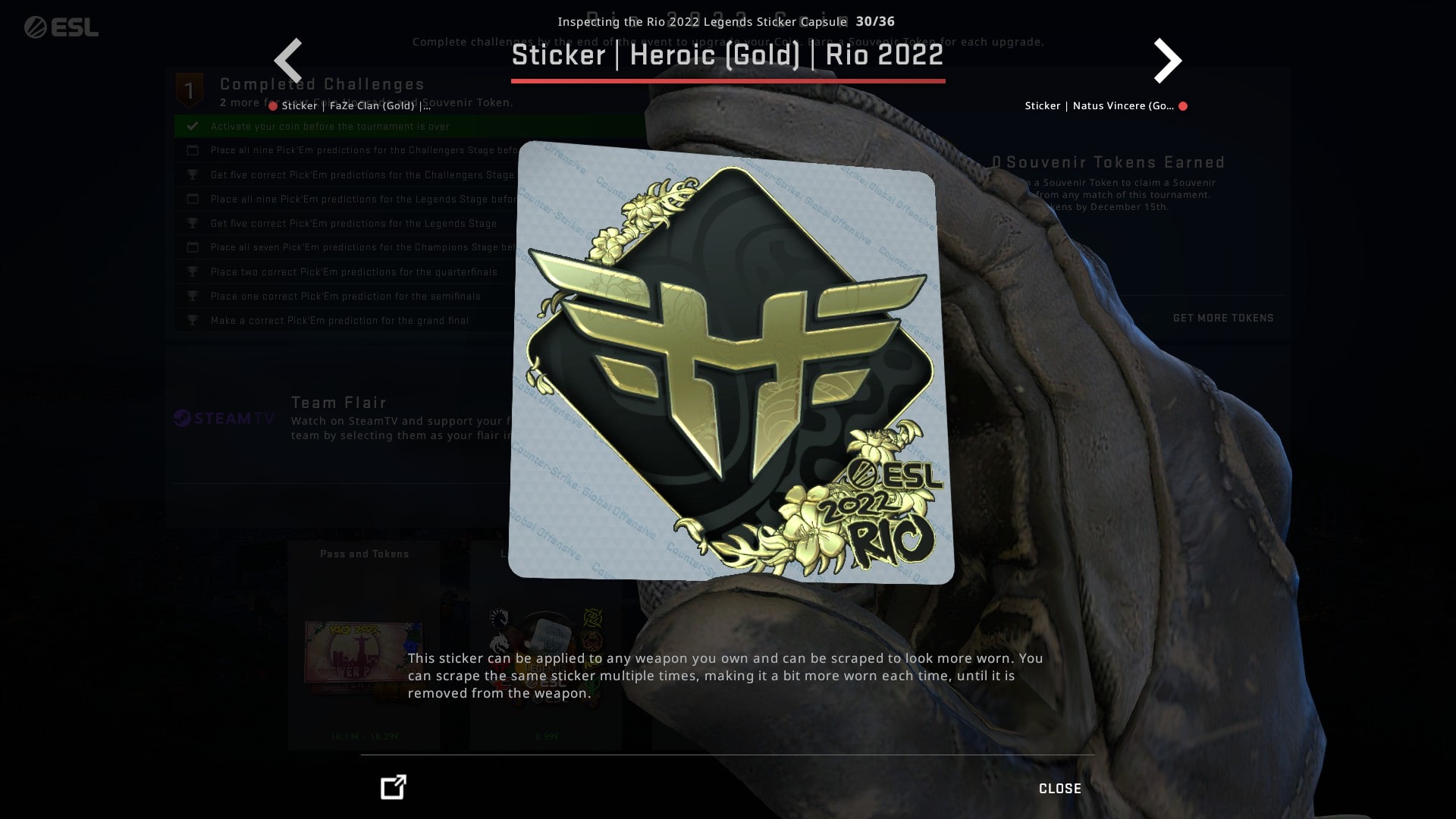 ---
---
---
Conclusion
The Rio Major update overall delivers what was expected, with no specialties or big differences to the last Majors. It is great to see that all players and teams got stickers, they deserve it! Feel free to share your thoughts on Social Media!