Special Edition: Krakow CS:GO Sticker Crafts
Topic: CS:GO Krakow 2017 Sticker Crafts | Craft-Talks Special Edition

Welcome to another special edition of our regular Craft-Talks series! Since we saw a great amount of new Krakow 2017 Gold sticker crafts we decided to address them in a Special Edition!

We hope you are gonna love all the new and unique Krakow 2017 sticker crafts - make sure to let us know which one was your favorite on our Social Media! Let's get started.

The Shark - Krakow 2017 keshandr
Out of all the desired Krakow 2017 Gold stickers, keshandr is definitely one of the best, as he has an amazing design. The beauty of the sticker also reflects in the price! Like many of today's crafts, this one was crafted by nonother than a Chinese collector.

For this one, the crafter used one of the most popular high-tier M4A1-S skins, the Welcome to the Jungle. With a beautiful float of .008, it was perfect to apply four Krakow 2017 keshandr Golds with a total applied amount of USD 9.300!


---
Mixed Krakow 2017 Dreams
We always love to see these crazy crafts made by using different types of stickers on the same skin. Especially when there are different colors involved and no one can see common sense in it! Another Chinese collector decided to go down that path with the following craft.

This time the skin of choice was the AK-47 Leet Museo in ST and with a float of .002. On it he applied four different Krakow 2017 Gold stickers, two of them have the darker theme and two the brighter one, quite an interesting color choice. The total applied value is USD 1.300!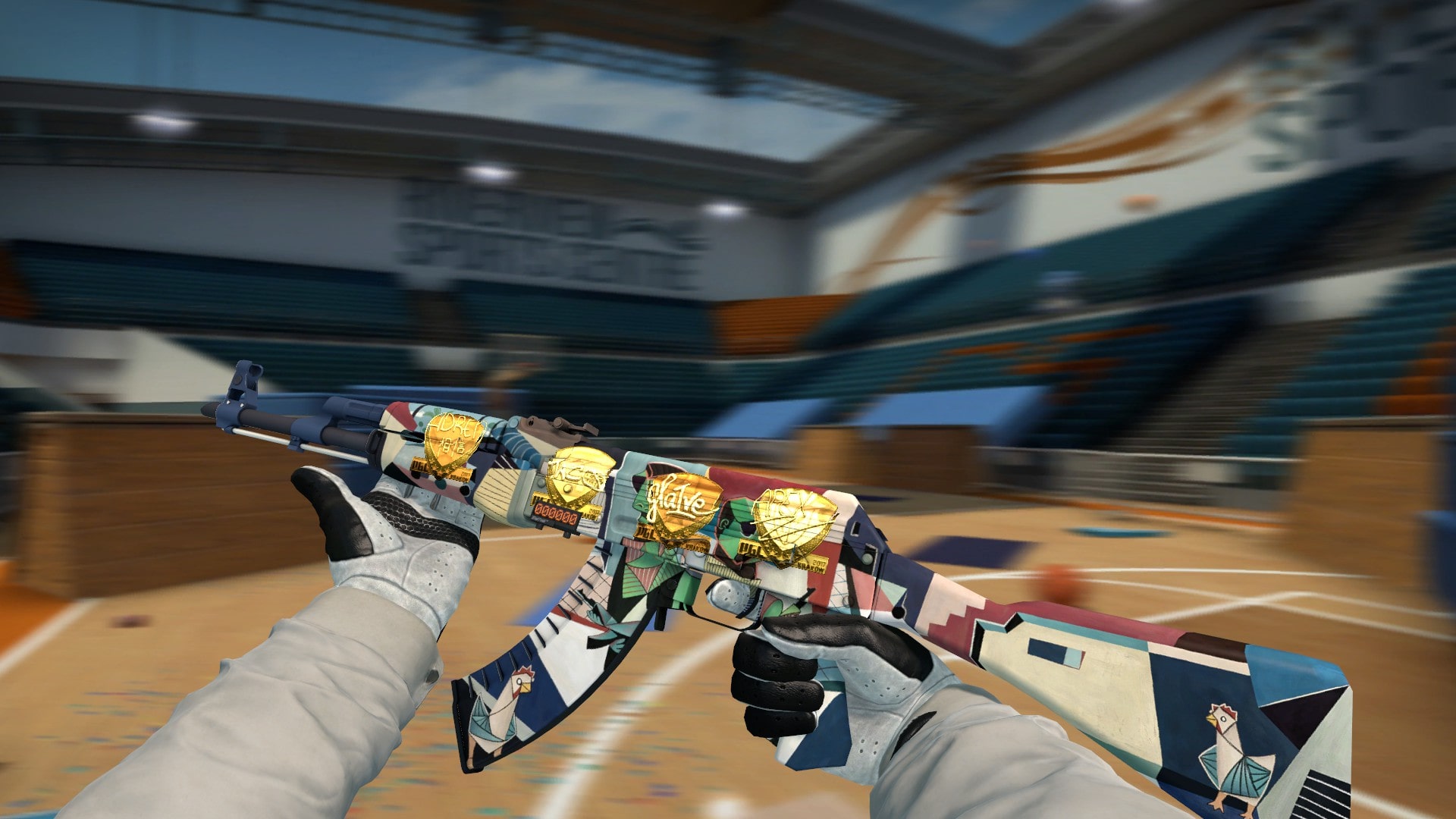 ---
Desert Hydra with tabseN Krakow Gold
What better combo for the Krakow 2017 Gold stickers other than the "overused" AWP Desert Hydra? One of the most popular skins for those sticker crafts in recent times, but we can't complain as every one of these just looks stunning! This time we got a combo that hasn't been crafted before and looks pretty nice. Even better than the combo itself is the float of the AWP, which is a stunning .007777777!

Crafted once again by China, this time the applied stickers on the AWP Desert Hydra were four Krakow 2017 tabseN Golds, making it one out of five crafts with four of those stickers! For this rare piece USD 2.000 were applied!


---
Sweet Glock Emerald with gob b Krakow Golds
We follow up with a great craft from a guy that is very passionate about the Krakow 2017 sticker crafts. Yes we are talking about non other than @RomaPPK! He went for something different than a rifle, and oh boy, it does look amazing...!

He applied four Krakow 2017 gob b Gold stickers worth around USD 1.900 in total on a Glock Emerald with a float of .003, once again, which together makes an absolutely great color combination! We once again love to mention the rarity of these crafts, only four skins with four of those stickers are registered on floatdb!


---
ROPZZZ - Hydroponic w. 4* ropz Krakow Gold
A real king in the Krakow 2017 world is the ropz sticker, from the Paper version to the divine Gold, they are all highly valuable. With that, it's quite a privilege to see crafts with those stickers happening!

Another Chinese collector decided to apply four ropz Krakow Golds on the AK-47 Hydroponic. Sadly not a 420 float version, but a .003 instead. The total value of the stickers applied is around USD 8.500!


---
The fixture - Printstream with Krakow Golds
In recent time we got some great skins that fit all kinds of stickers very well, most noticeable ones are: the AK-47 Slate and the Printstream Collection. Logically we prepared a new, great looking M4A1 Prinstream Krakow craft for you to showcase in this article!

The sticker of choice was the Krakow 2017 NEO Gold, with four applied we're talking about a total value of USD 1.700!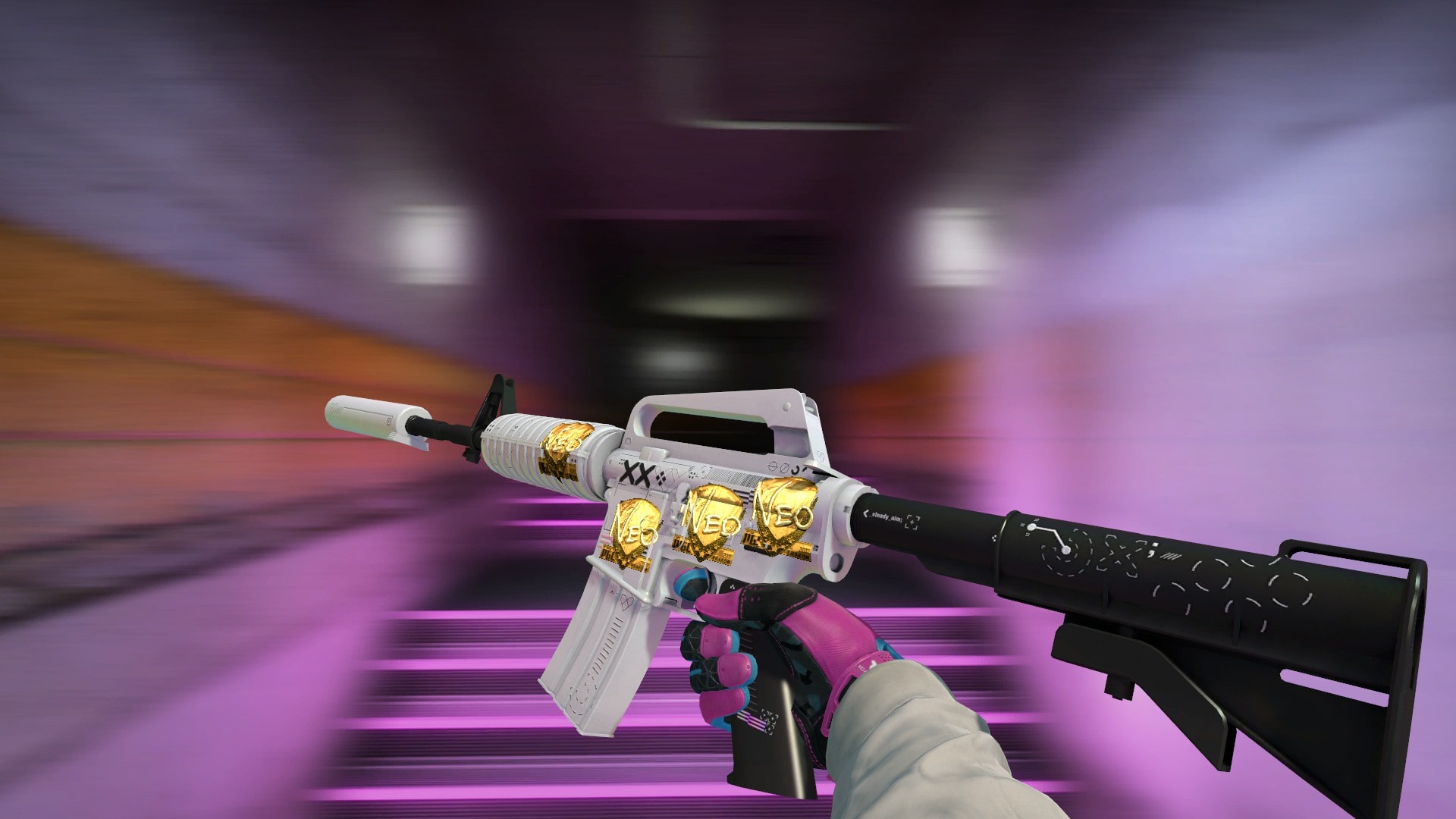 ---
Gold Rider - Innocent Golds
Well, the following craft has quite a variety of different colors. The crafter decided to make it the new lowest float craft with four of those stickers, while there are seven existing in total!

The crafter applied four Krakow 2017 innocent Gold stickers on a Stat AK-47 Neon Rider with a float of .009. The total applied amount is once again USD 1700!


---
Completion - AK Fuel Injector with four Krakow Golds
Even though some people are strictly against scraping stickers, we love to see a completion of a sticker craft that was already partly completed! This time the scraped stickers are two Katowice 2015 Virtus Holos, worth around USD 350 together! The skin in question is an AK-47 Fuel Injector in MW, and it already had two Krakow 2017 Penta Gold stickers applied, HS and suNny.

The crafter, again a Chinese collector, decided to apply two more Krakow 2017 Gold stickers from the same team to finish it in style. The other two players of choice were kRYSTAL and zehN, the two stickers together are worth around USD 1.000!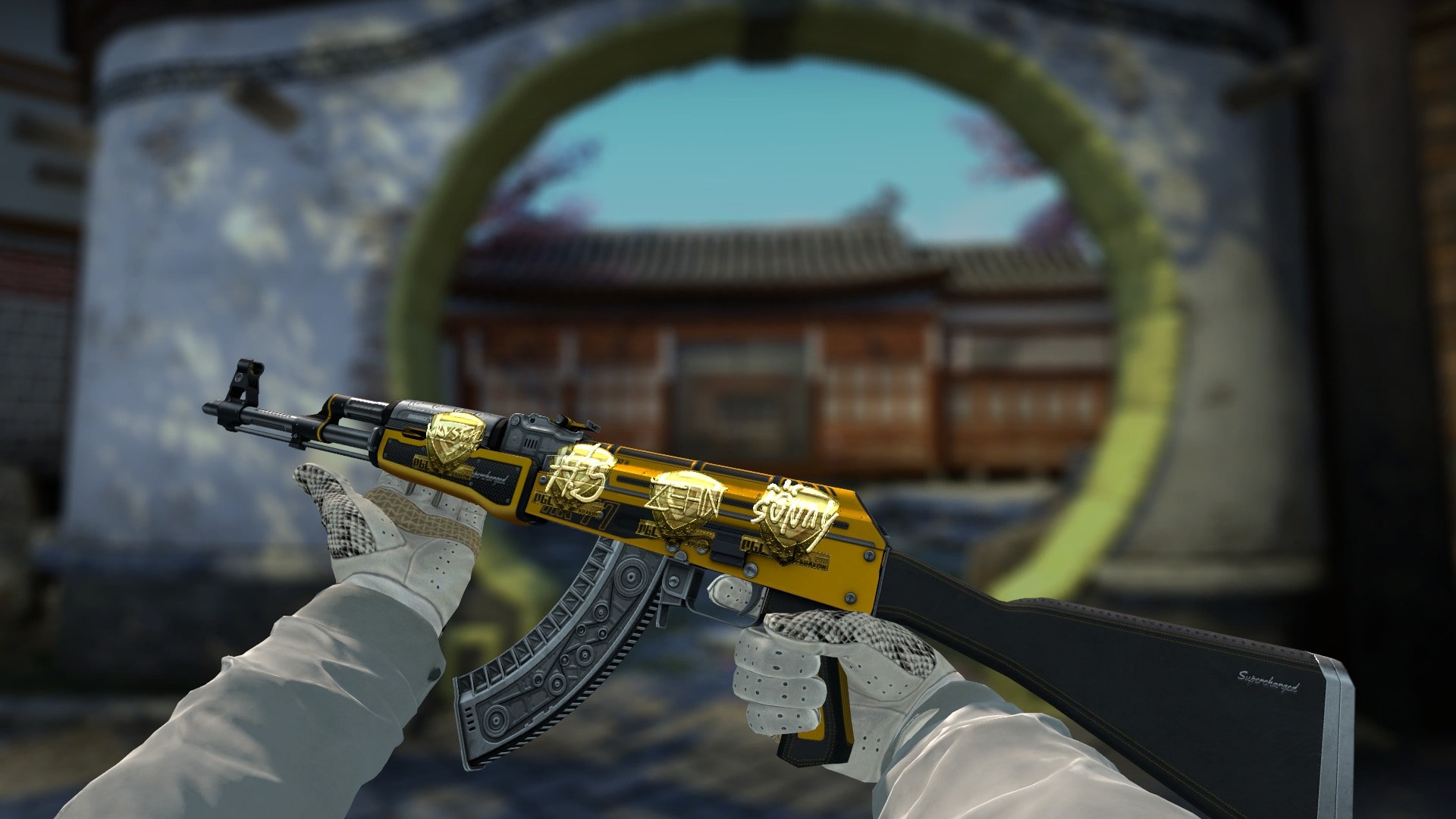 ---
The Bright one - Bloodsport HEN1 Krakow Gold
One of the cleanest AK-47s in the game is for sure the Bloodsport, very good-looking textures and pretty bright. With that perfect to fit some shiny stickers and that's exactly what the crafter did here. He used an ST FN AK-47 Bloodsport on which he did a pretty rare craft! He applied four Krakow 2017 HEN1 Gold stickers, making it the second craft with four of those stickers in existence. That is pretty insane considering how long those stickers have been around for. Overall an insane Krakow 2017 sticker craft, with a total applied value of USD 1.700!


---
Unexpected Surprise
Nobody would have wanted to only see nine crafts anyways, right? Shortly before the publication of this article we got another amazing Krakow 2017 Gold craft reported. This time made on the frequently used "craft material", named AK-47 Nightwish!

The crafter applied four Krakow 2017 LUCAS1 Gold stickers on a ST .01 AK-47 Nightwish, making it the fourth craft with four of those stickers. The applied amount is around USD 1.500!


---
Conclusion
This edition was quite a ride, with all those shiny crafts and nine out of the total ten were crafted by Chinese collectors! We hope you enjoyed today's article, it was our honor to show you all those new CS:GO Krakow 2017 sticker crafts. For the pricing, we used the latest sales and with that, we got at a total applied value of USD 30.600! Don't forget to show us your favorite craft on our Social Media.