CS:GO Major Grand Final FaZe vs. NAVI
Impressions from the Major Grand Final in Antwerp
Topic: CS:GO Major Grand Final FaZe vs. NAVI Antwerp

In the following piece we will give a short recap of the grand final, some personal thoughts and many impressions live from the arena. We hope you all enjoyed watching the CS:GO Major in Antwerp!

The second Major of the year also already got announced and will take place in Rio. The event will be played out between 31.10. and 13.11.2022 and from the 10.-13.11 the teams will play out the title in the Jeunesse Arena live in front of the crowd. The ticket sales starts on 25.05.2022 at 2 pm BRT! Edit: They're already sold out!

by @jAlexCSGO
---
Click the banner for FREE 10€ when buying or selling for 35€! (*advertisement)
---
Table of Content
Personal Thoughts
For me it was the first time at a CS:GO Major and also the first time watching a CS:GO lan event live in a stadium. Although I'm more of an introvert person and have been to multiple sports events before, I was hyped as hell. The crowd, especially on the last two days was phenomenal, I have rarely felt such energy before.

To everyone who loves Counter-Strike and has never been to a LAN event before: I can highly recommend trying it out, you won't regret it! One of the next chances to do so is the IEM Cologne 2022. One of the most legendary events of the year, known for a great crowd and hype in the stadium. Everything you need to know regarding IEM Cologne: here.


---
Antwerp Major Grand Final
It was one of those events where the two big favorites actually made it to the finals. FaZe Clan and NAVI both qualified for the Major as Legends and managed to get through the Group Stage quite comfortably. While NAVI won all three of their duels against G2, BIG, and NiP, FaZe Clan started with a loss against ENCE on Mirage. In the following matches, they managed to win against BNE, Cloud9, and Copenhagen Flames.

To start off the Playoffs NAVI had quite a challenging game against Heroic, while FaZe won convincingly against NiP. Both games ended 2:1. In the semi-finals against Spirit (FaZe) and ENCE (NAVI), both teams advanced with a 2:0 and were the clear favorites to win the matchups. While NAVI was by far the better team, FaZe had a close matchup against a strongly playing team Spirit.


---
In the grand final FaZe had an amazing start to Inferno, which was the first map of the series, and won each of the first 8 rounds. After a great first half and winning the second half pistol round + second round things were really looking good for FaZe Clan. After being up 12:5 NAVI decided to make the game interesting once again and pulled out a winning streak themselves, up to 15:13 for s1mple and co. The last two rounds were won by FaZe and so was the overtime.

The second map Nuke ended in a quite convincing 16:10 for karrigan and his team. With that FaZe is the first international lineup to win a Major and especially rain managed to prove all the critics wrong, ending the series with 52:21:40. He was later on also announced as the Major MVP!


---
Conclusion
All in all we hope you enjoyed our Major coverage and we can once again highly recommend you visiting one of the next in person! Enjoy the rest of your day & some more impressions of the grand final below!
Further impressions
---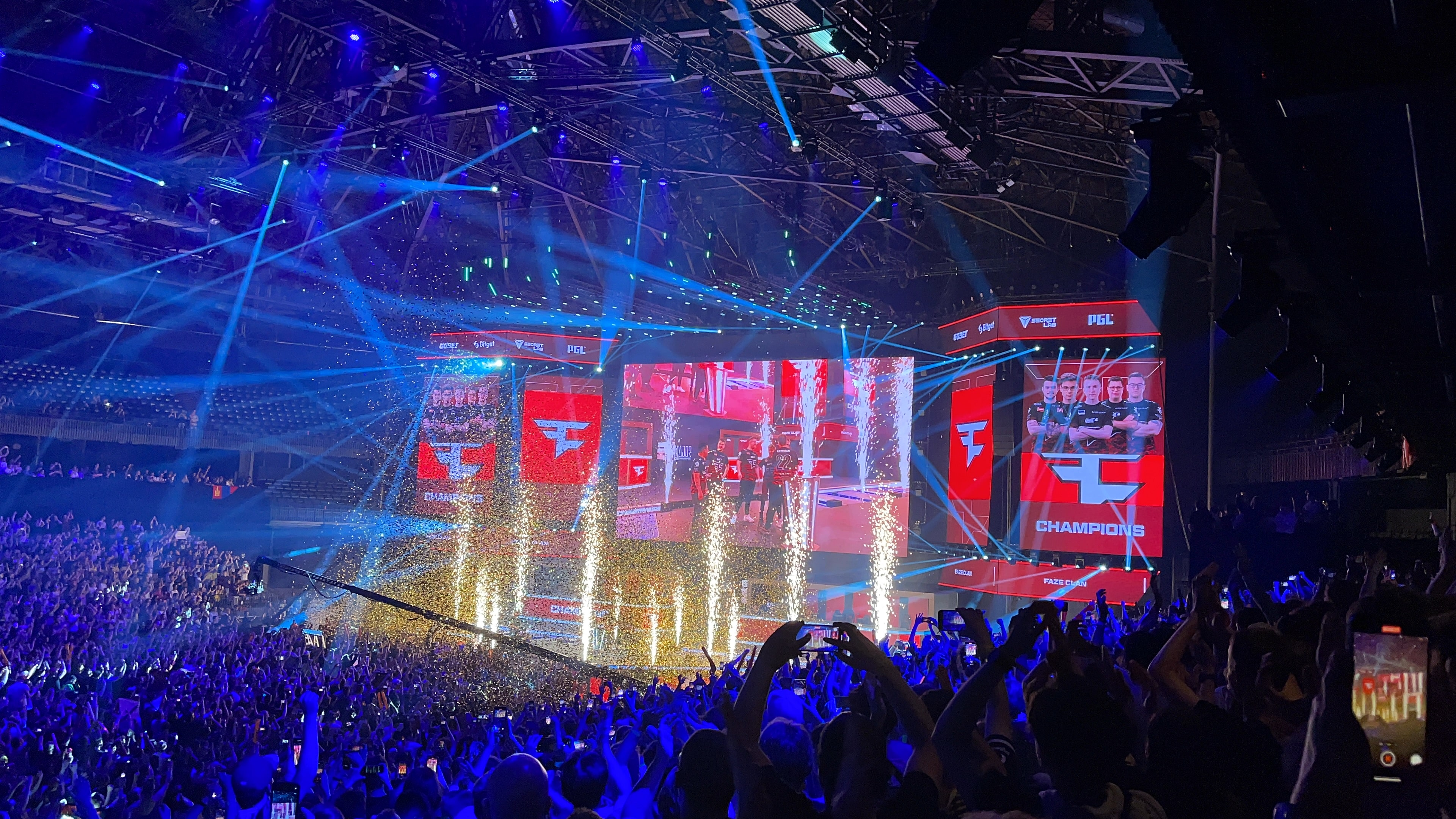 ---
---
Our latest feature
We at EsportFire try to regularly deliver new content for all of you. Check out our latest addition, the "EsportFire Transfer Market", below! Our goal is to support players who are currently looking for a new team and provide them with a platform!


---
We launched the new EsportFire Transfer Market?:
Check it out here: Transfer Market
---
Click the banner for FREE 10€ when buying or selling for 35€! (*advertisement)


---
Information powered by Liquipedia