12 Amazing Wraith King Sets in Dota 2
Topic: Dota 2 Best Wraith King Skins - Full Guide

Today, we advance even further into the best skins of our favorite Dota 2 heroes. For this article, we chose the king himself, the king of wraiths! Enjoy the read, and make sure you don't betray the king!

The One True King (Arcana)
Wraith King's Arcana is one of the most iconic ones in Dota 2, with a very interesting mission attached to it. The design of the Arcana is pretty simple, turning our king into a skeleton king. The second style is even more amazing since the bones turn red, but to unlock it, you need 100 unique hero kills in a winning game. As a Battle Pass Arcana, it can't be obtained anymore at the moment!


Grim Destiny (Mythical)
The following Wraith King skin set is a pretty interesting one, as, like many others, this one is also heavily focused on the green color. The sword and the armor have to be the best parts of this set; both of them are pretty clean and good-looking. The set is only giftable, and it goes for around USD 10.00!


Tyrant of the Veil (Mythical)
With the addition of the Summer 2023 Collector's Cache, we got a new and amazing Wraith King skin set, perfect for any occasion. The set has a green theme as expected, but the sword is actually fully red. One of the most interesting aspects is for sure the new headpiece. The price of this set is only USD 2.00!


Vile Reliquary (Mythical)
The next skin for our beloved Wraith King is an incredible one with some sick designs. The whole armor looks amazing, and it also has some nice skulls all around it, which makes it much better. On top of the lovely armor, we also have an amazing axe-themed weapon and a pretty nice headpiece. All together, this beautiful set is also pretty reasonably priced with a tag of USD 23.00!


Unbroken Fealty (Immortal)
Eyes on the prize, like for many of our beloved hero cosmetics, always chasing that high rarity tag of Immortal! And here we have the first Immortal for our Wraith King, a magnificent weapon skin with some insane effects. It comes in two styles with two different price tags: the normal one at only USD 0.40 and a crimson version at USD 918.00!


Blistering Shade (Immortal)
How can we have a Skeleton King without his skulls? The following Immortal piece fits perfectly our Hero. The Arms piece comes in two styles: normal at a price of USD 9.60 and crimson witness at an insane price of USD 340.00! The skull model of the item is amazing and works so well on Wraith King!


Unholy Harvest (Rare)
For each hero, we got a budget set, which in many cases is a very solid option; there is no difference here either. This set, despite having a lower price tag, looks amazing. One of the best parts has to be the beating heart in the middle of the armor. But the whole design is very fresh and good-looking for a Wraith King set. The price of this set is only USD 1.00!


Stonemarch Sovereign (Mythical)
The following Wraith King skin set rocks quite a bit, and it might be because it looks like it was made out of stones. The look is very nice, with a beautiful weapon skin and a great armor piece as well. The set is only giftable, coming from the 2018 collection, and it goes for around USD 15.00!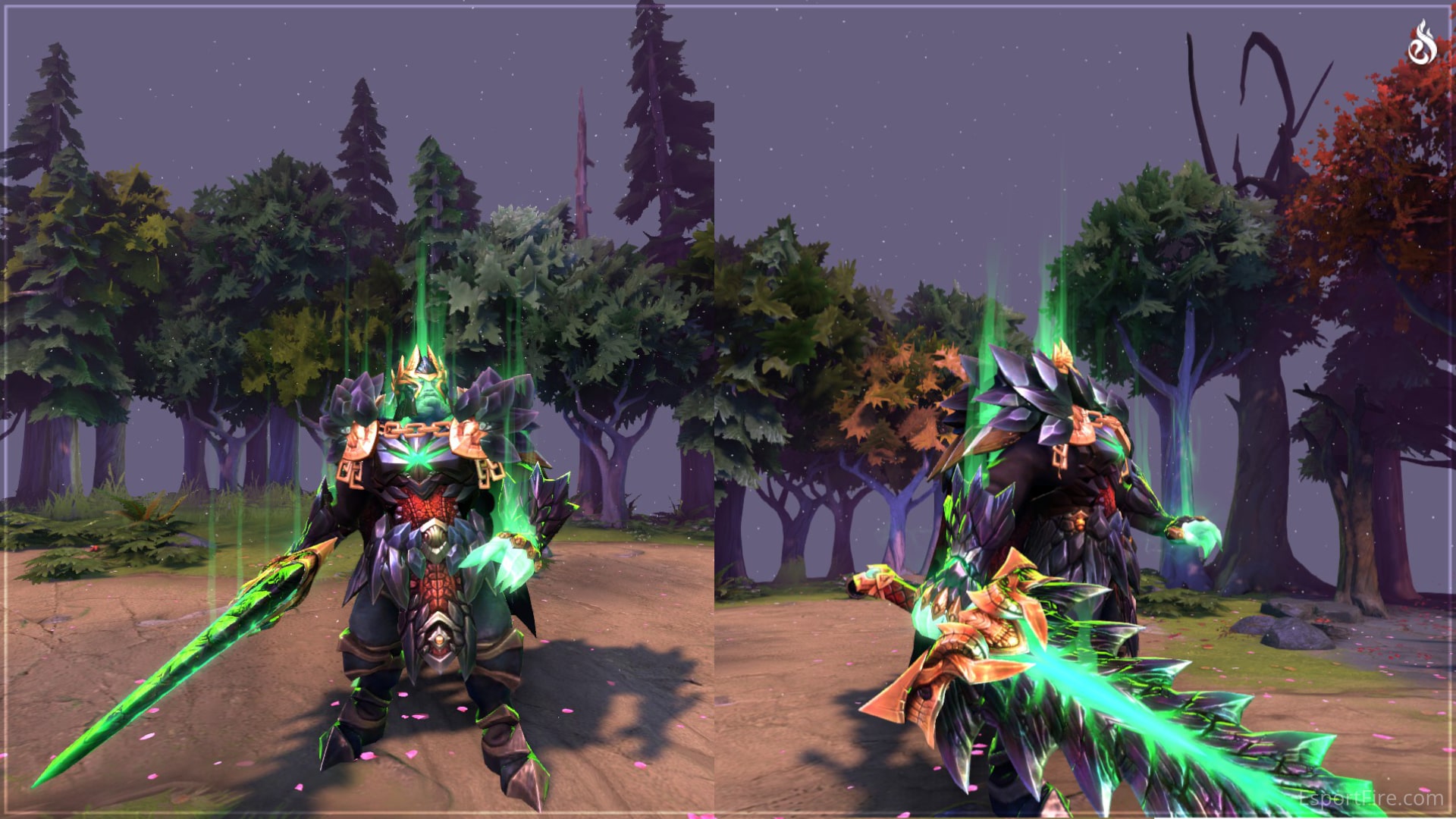 10th Anniversary Relic Sword (Mythical)
For the tenth year out of beta, Dota 2, we might not have gotten an expected event, but at least we got some nice skins that can be unlocked for free! And since you're reading this, our Wraith King was lucky enough to get a new skin, a beautiful sword similar to a divine rapier!


Dark Reservoir (Mythical)
Wouldn't be a true Skeleton King if he couldn't survive a frosty winter in the deep forests of Radiant. And he did, as we can see from the following set, which has such a beautiful armor piece showcasing all the ice that he still carries. The set is a true masterpiece, but it comes at the great cost of USD 14.40!


Memories of Bone (Rare)
For our Wraith King lovers, you are lucky enough that our king even has its own shard shop skin, and it's a great one! The headpiece looks like it's been made out of gold, while the sword and armor are very impressive as well—an incredible-looking set for such a cheap price. The set can be purchased in-game for a total price of only 15,000 Shards!


Winterblight (Immortal)
The winter couldn't come to an end before the Wraith King encapsulated it into its own sword, one that even earned the Immortal status. This skin is truly amazing, having some very clean details, most noticeably the skull handle which spits ice. This beautiful piece has a price tag of only USD 1.23!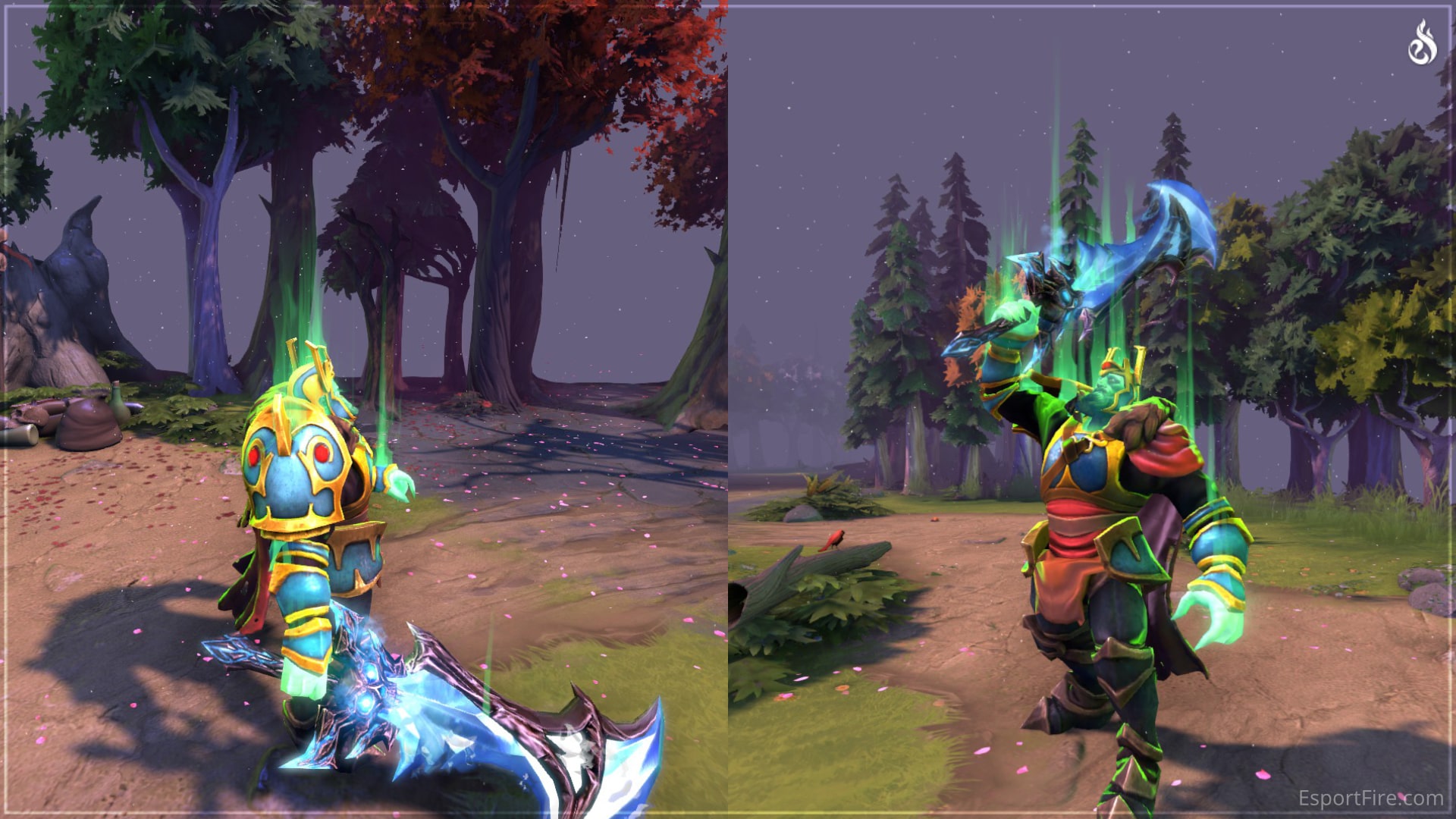 Conclusion
Today, we had a look at our beloved Wraith King and his amazing sets. We hope you enjoyed all the sick cosmetics and had a good read. Down below, you can find some more lovely articles that you might enjoy!