The story about a big collector that loves Katowice 2014 Holos
Topic: Glock-18 Dragon Tattoo Katowice 2014 Holo collection - The story of ICWhiteTiger

In today's article we're looking at a passionate high-tier collector that first started playing in CS:GO in 2013. While the most notable and biggest part of today's article will be about his Glock Dragon Tattoo Katowice 2014 Holo collection, he also has some other absolute high-tier bangers. His inventory sums up to a total value of around USD 77.000.

A short note at the beginning: The Glock on the thumbnail is actually owned by @TrafficVinyl and currently borrowed to ICWhiteTiger for his 4* Clan Mystik and Titan Katowice 2014 ones. Let's get right into the article! Enjoy reading.

Starting point and how ICWhiteTiger got into CS:GO
As already mentioned, he started playing CS:GO in 2013 and was already into stickers and collecting back then. In 2014-2015 ICWhiteTiger applied several Katowice 2015 Holo stickers himself! His awesome collection of Glock-18 Dragon Tattoos with Katowice 2014 Holos started with the Clan-Mystik and Titan ones which he got "pretty cheap".


---
The full collection
On the 10th of January 2022 ICWhiteTiger announced that his Glock-18 Dragon Tattoo collection with at least one Katowice 2014 Holo on best position on every gun is completed. He therefore owns 18 different Dragon Tattoo's with one or multiple Katowice 2014 Holos applied. One absolute highlight is the Clan Mystik Holo Glock which has four of the sticker applied! Furthermore he also has some duplicates like two Reason Holo Glocks and multiple with Mystik Holos!


Source
---
Other inventory
Next to this amazing Glock-18 collection, ICWhiteTiger also got a few amazing other skins in his quite valuable inventory. When talking about AWPs we can see a Medusa (4th highest float) with a Katowice 2014 Clan-Mystik Holo, as well as a Dragon Lore with a Katowice 2014 Clan-Mystic Holo. Little side fact to the Medusa, it's the only "green witch" with a Katowice 2014 Holo sticker that is registered on floatdb and was originally crafted by m1 years ago.

Furthermore he's the owner of a StatTrak field-tested AK-47 Redline with four Katowice 2014 iBUYPOWER Holo stickers, as well as a USP-S The Traitor 0.00008 (2nd lowest) with four Krakow 2017 Snax Gold stickers. Furthermore he owns a lovely Bayonet Ruby!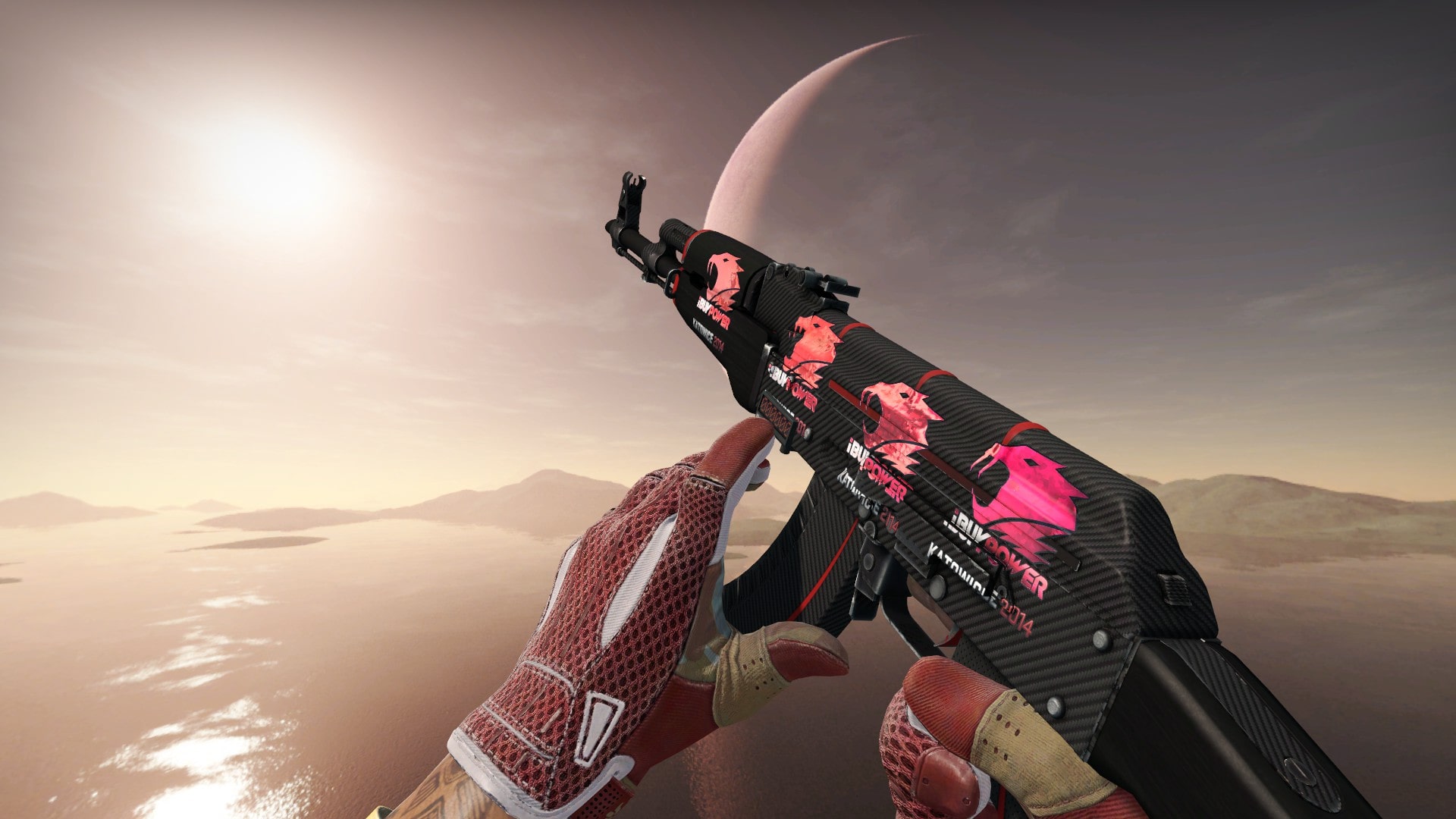 Source
---
Pro-Players
While having a short chat with him his dedication to lend some of his skins to pro-players for big tournaments was noticeable. He told us that he really enjoyed the pro CS scene and has loaned some of skins to pro players in the past. Before he acquired the IBP Redline he had the same one with Katowice 2014 Dignitas Holos, which rez played during the Stockholm Major!

He is also looking to loan some of his skins out for future events. For the upcoming Rio Major he is open to lend out his IBP Redline, as well as the Katowice 2014 AWPs. We would love to see his skins on the big stage in Brazil!


Source
---
Conclusion
It's always lovely to see passionate collectors and ICWhiteTiger is not only a long term part of the CS:GO community with an overall amazing inventory, he also decided to go for a full Katowice 2014 Holo collection, which is extremely rare and special to see!

We wanna thank him for chatting with us and wish you all a great rest of your day! Make sure to check him out on Twitter: @ICWhiteTiger87.