Tyloo´s Vanilla Skins
I'm not sure how many of you are aware of this, but the players of Tyloo have some insane default guns! Instead of targeting a specific person, I figured we'd do a little special vanilla edition review.

There's a total of 7'600$ applied on default guns throughout the whole team. Pretty incredible stickers to have on default guns. Quite amazing that multiple pro players from a team decided to craft on default skins.

Although it's possible that the Chinese players only had access to stickers at the time and no skins were available for purchase, so they crafted on the default weapons. However, this is unconfirmed and just a thought on my part, maybe you know more about it? Feel free to post it in the Twitter comments.

Vanilla guns that haven't made the cut
Throughout four of their players there are a total of eleven default AK-47 crafts, naturally not all of the default crafts made it into the review. One of my favorites, that hasn't made it in is on a default M4A1-s with a K15 Fnatic foil on best position. Alongside with it are several K19 autographs.
Another one worth mentioning is a default AK with quad Krakow Fer foil signatures, pretty nice sticker the silver of the penta logo really pops.
AK quad Dignitas
Let's start this review off with a banger right away, this default AK comes with 4x K14 Dignitas papers applied. These stickers have a combined buff value over 1'200$. The paper may not look quite as stunning as the holo one, but it still got an interesting color scheme!
I love the whole alien vibe the Dignitas logo has, definitely one of the cooler team logos.


---
USP-s LDLC Style
Next up we got a singular sticker that is worth almost the same amount as all the three Dignitas papers combined! Nowadays the LDLC paper goes for 1'100$ on buff, which makes it insane to be stuck on a default gun.
It's crazy how the LDLC used to be one of the lowest tier katos and now one of the most expensive ones. It went full circle, understandably so since the color scheme of this sticker is exactly what the community wants, a nice saturated white/blue for the paper and a holo effect with a wide range of colors.


---
AK-47 Hellraisers holo
This craft is absolutely gorgeous, might be slightly influenced by my love for Kato 15s. The almost camo like holo effect makes it look like someone geared up for fighting in hell but only had bandaids to color his gun with. Another baller default craft, this time "only" at a sticker value of 360$. Still quite the chunk of change to slap onto an untradable gun.


---
M4A1 Baller LDLC
The most expensive vanilla craft that I could find in their inventories was on this M4A1-s. It contains quad K14 LDLC papers, which we learnt before, go for 1'100$ on buff each.

That puts us at a total value of 4'400$ on this non tradeable gun. This skin makes up for more than half the sticker value on all their default guns. Looks wise, I already mentioned that I love the LDLC paper but on the body of this M4A1, it makes an extra good fit. It looks like a guardian craft where the sticker colors shine brighter.


---
AK-47 Fnatic
Our third AK craft in this series is this little beauty. In comparison these stickers are quite tame, just three K15 Fnatic papers with one K14 Fnatic paper. The K14 Fnatic "only" comes in at a value of 330$, while the K15s are not even 10 bucks.

What really bothers me about this craft, is that the K14 is on second best post. It looks soooo odd, the streak of K15s has just been broken right in the middle. I'd greatly prefer it on the best pos but color wise the craft doesn't look bad.


---
Desert Eagle IBP
Last but most certainly not least, we got this little default Deagle with a DH14 iBUYPOWER paper on best pos. The color combination on this one is pretty weird to say the least, I don't think the dark background works all tooo well with the bright Deagle.

The sticker itself is pretty rad tho, i wish there was a DH14 IBP holo, I wonder what that would have looked like.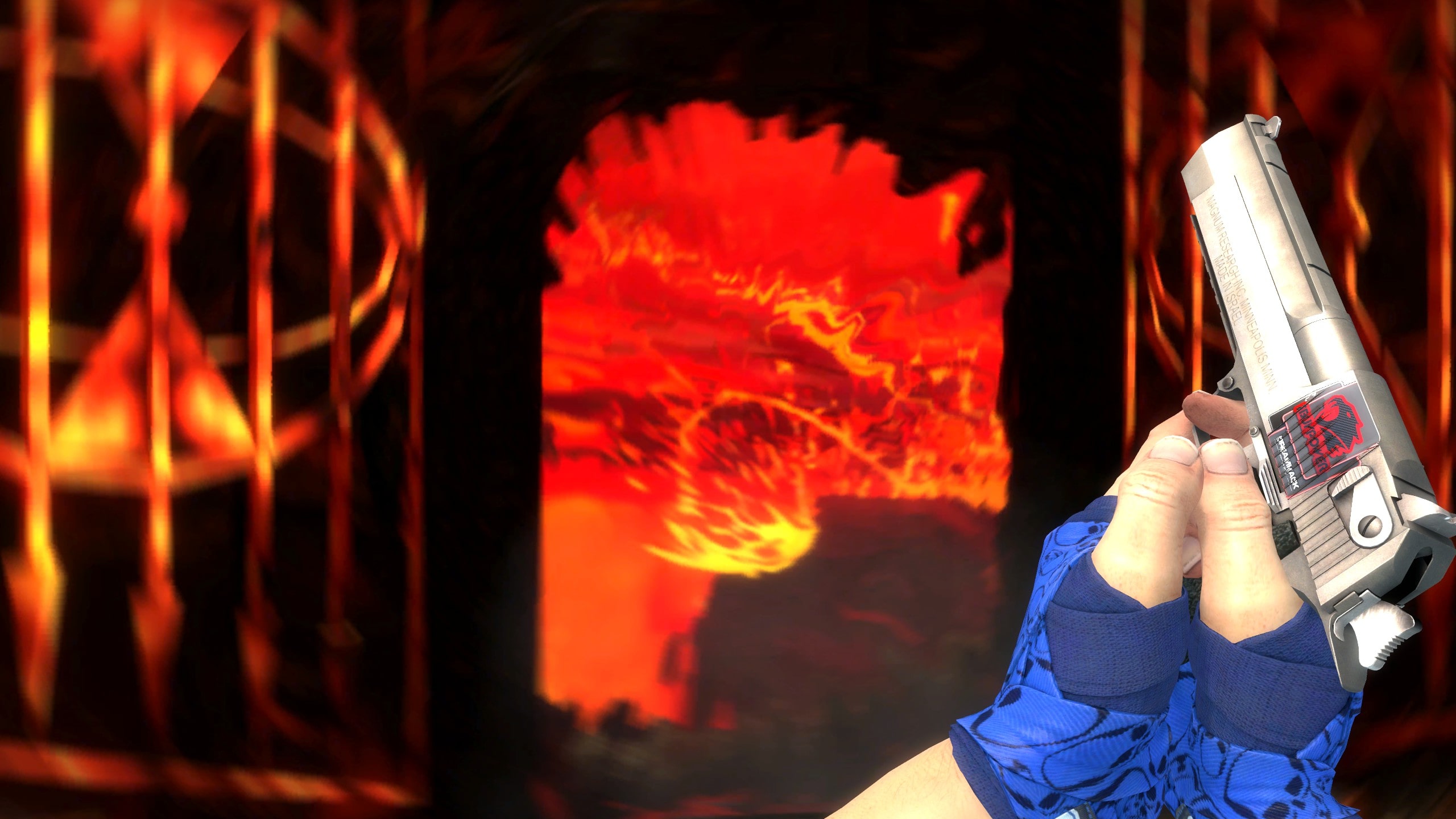 ---
Summary
Overall, I really enjoyed all these insane default crafts and I think it's neat that they are used in the pro scene. These are not skins that are gonna switch all too quick either, since they are literally untradable. This is like the ultimate commitment to skin and sticker love.

I wish there would have been a broader variety of different guns and not just main weapons. Would have loved to see a default Sawed-Off craft for instance.
Rating
Well can I really rate this, I mean it's a variety of players and inventories that we looked at today. Just to keep the tradition up I will give it a solid 7.777 for the sheer dedication.

I hope you enjoyed this special review, I surely did, it's always cool to see expensive stuff that is untradable.