Cheap CSGO skins that you want to own!
Topic: The best cheap CSGO skins under $1

In today's article we are looking at 25 of the best cheap CS:GO skins that are cheaper than USD 1! We wish you all a lot of fun when reading and hope the one or other of you finds a new playskin!

Feel free to also share your favorite cheap CS:GO crafts below our Social Media posts and let us know if you would enjoy a cheap skin + craft article! Let's get started! The article wild range from skins worth around USD 0.15 and go up to USD 1.
Five-SeveN Retrobution MW
For our first skin we got a lovely, colorful Five-SeveN that comes close to USD 1 and might be the perfect, cheap addition to your pistol loadout.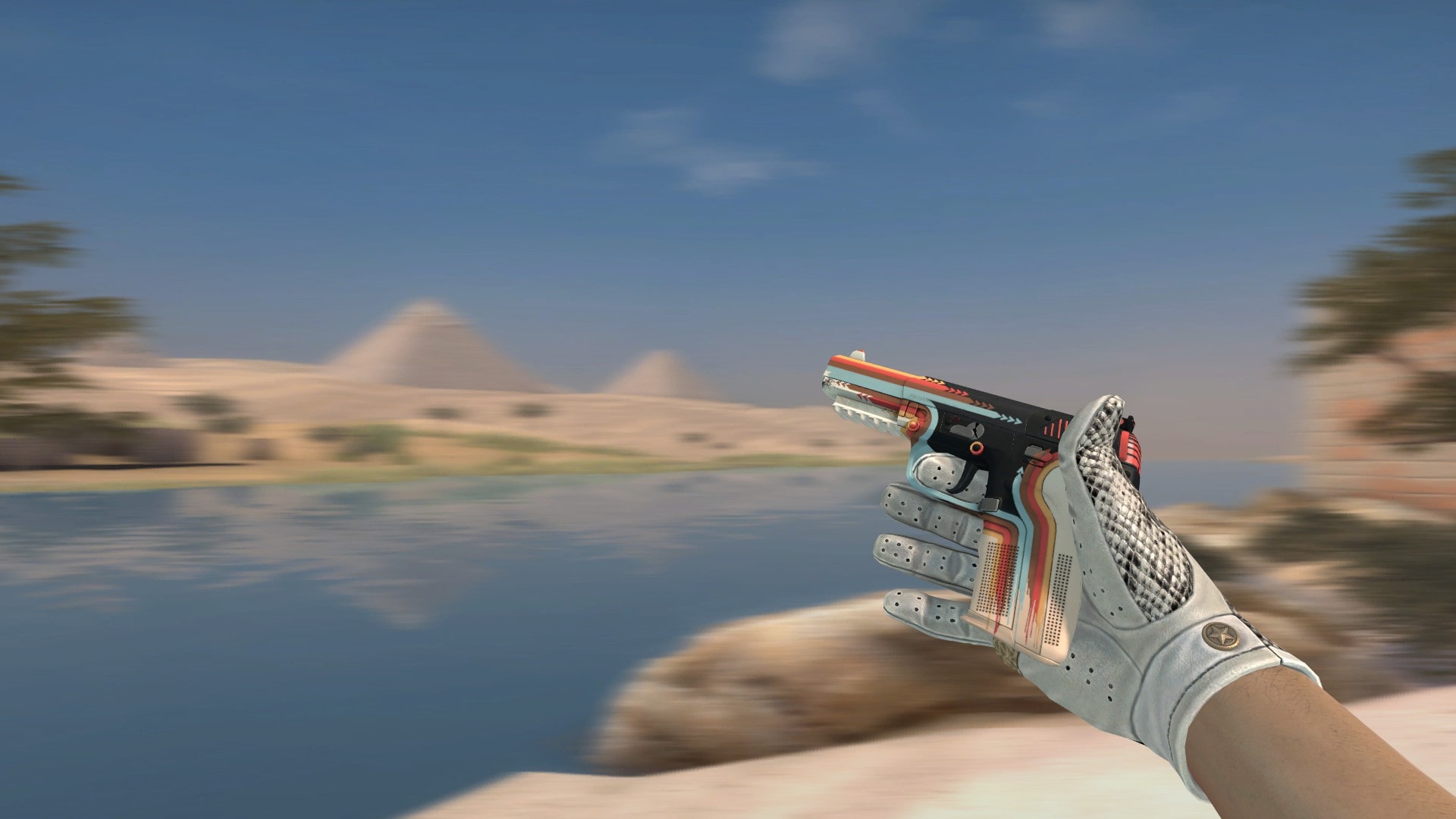 ---
XM1014 Seasons MW
We stay colorful for now! The XM1014 Seasons also costs close to USD 1 and might be your new favorite heavy gun.


---
PP-Bizon Osiris FN
An old, classy one - the PP-Bizon Osiris is probably the classy starting PP but still convinces with a lovely orange/black combination and has a price tag of around USD 1.


---
Negev Power Loader FT
Everyone's favorite gun when being down 0:13 and already giving up on the game. But why not give up in style with the shiny yellow/blue Negev Power Loader?


---
MAC-10 Last Dive MW
Rush B? Not exactly the last dive, but probably a last chance to recover your T-half. The lovely MAC-10 shown below is not only quite cheap but also looking great and unique!


---
UMP-45 Exposure FN
Talking about great cheap CSGO skins: One of the most unique designs in the game. For around USD 0,90 you can get yourself an amazing UMP addition to your blue loadout!


---
USP-S Check Engine MW
Perfectly fitting the blue inventory theme from our last skin. Next up we got the USP Check Engine which is a lovely red-themed skin for around USD 0,90!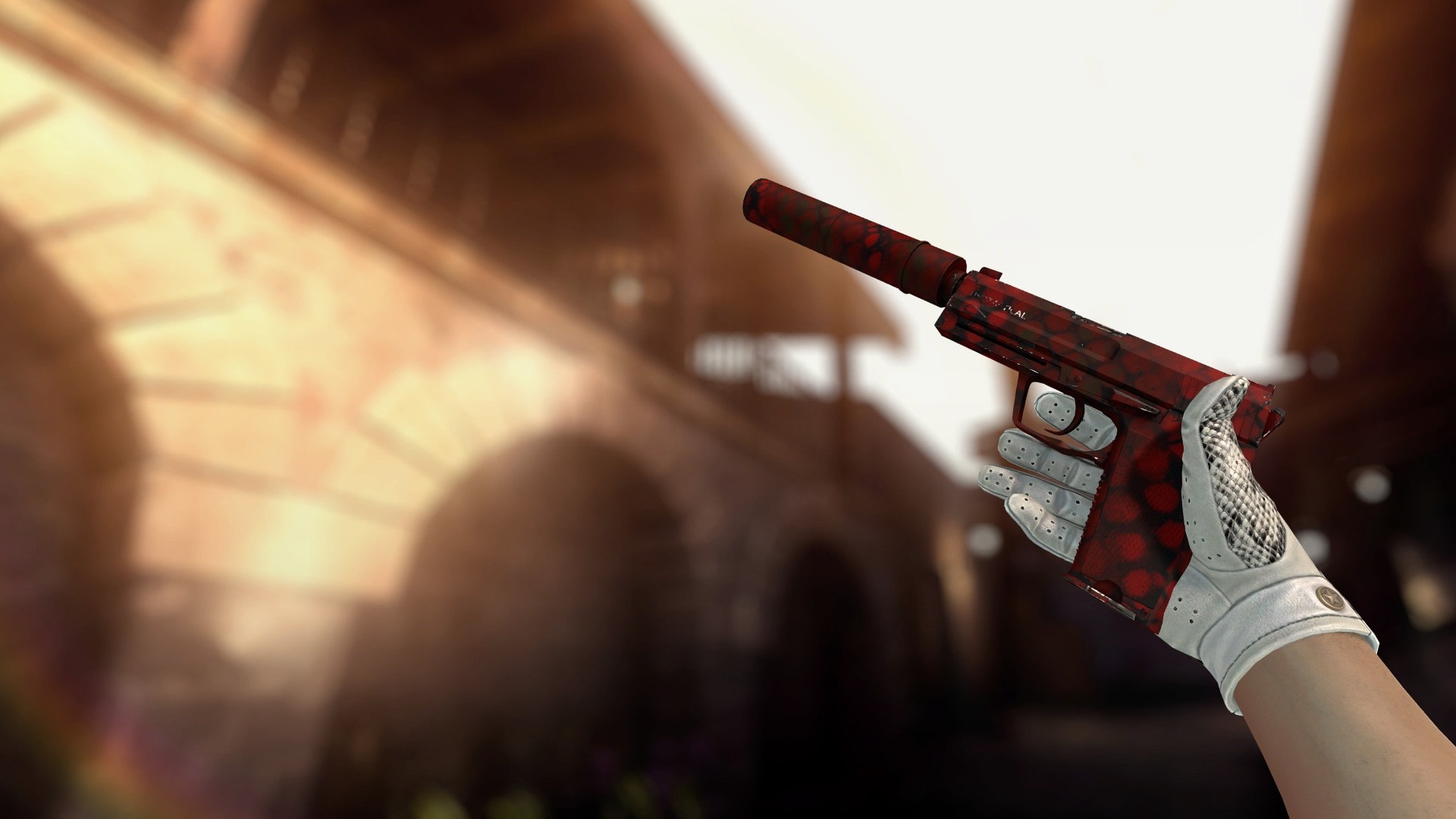 ---
P250 Nevermore FN
This time around we are not messing around with you and actually, bring up a fitting follow-up skin! The P250 Nevermore is the partner for the Red Engine in your new CT loadout!


---
AK-47 Elite Build FT
A classy one ... that nevertheless deserves a spot here in the article. The AK-47 Elite Build is one of the cleanest and also cheapest AK-47 skins out there. For around USD 0,90 you got yourself a new main T-rifle!


---
SG 553 Tiger Moth MW
Talking about main T-rifles: This colorful, amazingly looking SG is way cheaper than many would probably expect. A must-have if you do not already have a SG!


---
Five-SeveN Boost Protocol MW
We already had a Five-SeveN before in this article about cheap CSGO skins but that one here is definitely also worth showing! Some of you might have never seen the Boost Protocol, but that uniquely designed pistol looks absolutely amazing in-game and only costs around USD 0,80!


---
Tec-9 Avalanche FT
A classy one... The shiny light blue Tec-9 Avalanche is a must-have for blue loadouts and never disappoints in-game! A very solid solution if you are looking for a rather cheap Tec-9!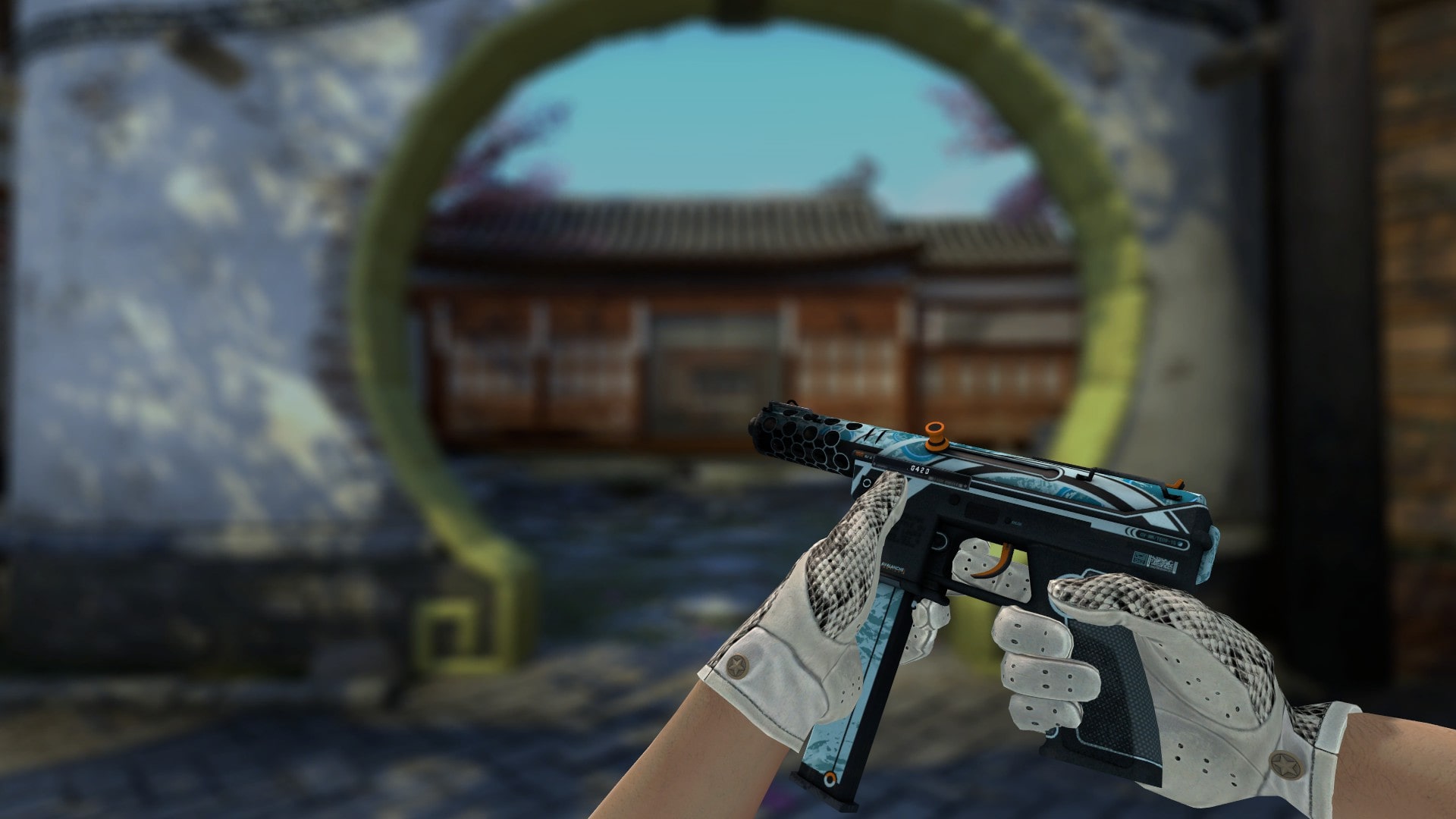 ---
M4A4 Spider Lily FT
It is quite hard to find good looking main rifles for below USD 1, but the M4A4 Spider Lily definitely delivers. Such an amazing, unique artwork and that for around USD 0,80!


---
AWP Phobos MW
Probably not everyone's favorite AWP skin, but a solid option considering the rather small amount of available "Big Greens" for under a dollar.


---
MAG-7 Monster Call MW
Everyone's favorite second-round force heavy gun. Even though we do not hunt monsters in CS:GO, the MAG-7 Monster Call seems to be the perfect skin for artwork lovers! For around USD 0,70 definitely price-worthy.


---
SSG 08 Ghost Crusader MW
For all of you who enjoy playing our triple speed sniper we got a uniquely designed SSG 08 Ghost Crusader, that will more or less fit every inventory type.


---
P2000 Handgun MW
The name already gives us a good hint about what we are talking now. A lovely CT Handgun with a one of its kind design in CS:GO. For around USD 0,70 an amazing option for your default pistol on the CT side.


---
MP9 Mount Fuji FT
Such a lovely designed MP9, that is a little less shiny in field-tested but definitely still worth trying for a price point of around USD 0,70!


---
PP-Bizon Space Cat MW
A cat in space? What we know ... this PP is definitely out of this world with a somewhat spooky white/purple design that looks absolutely stunning. For a price tag of around USD 0,70 something, you should consider for your loadout if you are looking for on of the best cheap CSGO skins!!


---
R8 Revolver Blaze MW
I mean does anyone really use the R8 anymore since it can not be used to hit running one-taps across the map anymore? I guess not, but if you do so ... we got the remake of one of the most legendary skins in CS:GO and that for quite a discount compared to the big brother!


---
AWP Acheron FT
For all the star-AWPers under us, we needed to add a second skin when talking about cheap CSGO skins. The AWP Acheron is not extremely special or flashy, but a solid alternative if you are looking for an AWP skin of around USD 0,60!


---
Nova Koi MW
We love some older, classy skins! The Nova Koi provides a cool white/red design on a weapon nobody is able to make kills with. Lovely right?


---
CZ75-Auto Tacticat MW
Talking about good-looking weapons that nobody plays ... what a lovely CZ75 with a pink style. Unique and beautiful, for around USD 0,50 in the Minimal Wear edition.


---
Desert Eagle Trigger Discipline FT
We will stay on the pink train for now. The Deagle Trigger Discipline might be your new favorite mini-AWP! A lovely look for below USD 1, for the Field Tested and also Minimal Wear edition.


---
M4A1-S Fizzy POP MW
Last but not least, we got a M4A1-S for all of you. The Fizzy POP is probably your best, cheap CSGO skin option.


---
Conclusion
We hope you enjoyed reading through today's article about the best cheap CSGO skins and found the one or other skin that you would like to get for yourself. Have a great rest of your day.

All screenshots are taken on the Broskins server.