Everything that happened in the CS:GO skin scene in 2022
Topic: The EsportFire CS:GO Skin Community Recap of 2022

Welcome to EsportFire's 2022 Recap. The perfect way to wrap up an eventful year in the CS:GO skins scene. This is our summary of all the excitement that has occurred this year, from the $6 million cs.money hack to the release of our very own set of indexes and skin-related games. This long-form article will rewind all the way back to January 1 and recap the whole year, noting essential events and featuring crazy crafts along the way. We are so grateful to have been a part of this incredible year in the scene and are excited for more years to come. Enjoy!

January - Starting with a case
The year started off with the much-awaited addition of the Dreams and Nightmares Case, to the prime drop pool. Over 15,000 participants submitted entries to the community workshop in hopes of winning a part of the $1.7 million prize pool and receiving the honor of having their skins in the game. The case, which knocked the Danger Zone Case into the rare drop pool, reused the knives from the Riptide Case.



As for crafts, January was quite an interesting month, with its wildest craft being the application of 4 of the notorious Titan (Holo) from Katowice 2014 onto a blue gem (661 pattern) AK-47 | Case Hardened. Impressively, this is the 10th time this craft has been created, and with each sticker valued at roughly $45,000, the crafter applied $180,000 worth of stickers.



As January ended, Blast Premier initiated its 2022 Spring Groups, with Team Vitality, OG, and FaZe Clan winning their respective groups and a portion of the $175,000 prize pool. The month also saw an increase of over 50,000 average players from December 2021, averaging 602,376 with a peak of 991,625.
February - Operation coming to an end
February of this year saw the final weeks of Operation Riptide, which started 5 months earlier in September of 2021. As the operation concluded, players spent the last of their hard-earned operation stars to purchase the Riptide agents, skins, and case (which rose 8 percent after the operation ended).

In terms of crafts, February wasn't quite as wild as January, with no notable Katowice 2014 Holo crafts. However, we did see an exciting pair of AK-47 | Gold Arabesque Crafts each with 4 Katowice 2014 Papers, one with Vox Eminors($600 each) and the other with Fnatics($350 each). In total, $3800 of Katowice 2014 Paper stickers were applied across the two crafts.



From February 15 to 28, the professional scene was indulged in IEM Katowice 2022, with the common goal of grabbing part of its $1 Million prize pool. FaZe Clan won the tournament in a 3:0 sweep against G2, who had recently undergone significant roster changes. The tournament was the official beginning of a long stretch of dominance from FaZe Clan. February saw yet another increase in player count, averaging 634,638 with a peak of 995,163.
March - Cases going crazy
Once the dust of Operation Riptide settled, a significant spike in case prices took place. Throughout March, cases like the Clutch Case and Glove Case saw increases of over 130 percent, presenting great returns for investors. This rebound didn't only apply to cases, with liquids beginning to rise as well. March was the start of a significant rise in the value of almost all higher-tier skins (worth $150+), and they continue to grow as we round off 2022.

March came close to matching January's energy in terms of crafts, with several hundreds of thousands of dollars being applied across countless skins. The most notable craft of the month was between two AWP Crafts, one of which was an AWP | Gungnir with a Vox Eminor (Holo) from Katowice 2014 on the scope, and the other a Souvenir AWP | Desert Hydra with an iBUYPOWER (Holo) from Katowice 2014 on the scope. Just between these two skins, around $70,000 in sticker value was applied.



March was the month of Pro League, with season 15 of the high-tier tournament kicking off on March 9th. The tournament was won by FaZe, who despite performing mediocre during the group stages, swept through the playoffs and defeated Ence 3:1 in the finals. Unlike the first two months of the year, CS:GO saw a significant decrease in the player count during March, likely due to the lack of exciting content now that the operation had finished. Online players averaged around a count of 581,489 with a peak of 987,993, a decrease of nearly 9 percent from the previous month.
April - LFT Market official launch
Near the end of April, Gambit announced that its roster would be transferred under Cloud9's organization, putting an end to Gambit's involvement in the pro scene for the foreseeable future. With this knowledge, it was widely accepted that there would be no more Gambit stickers added to CS:GO for some time, depending on whether or not the org decides to re-enter the scene. Because of this, many of Gambit's major stickers began increasing massively in price but quickly fell within days to return just 20 percent over where they were a week earlier. However, unlike the short term Gambit spike, cases continued to grow, defying those who believed that the nearly 150 percent rise in march was nothing more than a bubble. Even the Dreams and Nightmares Case, which was released just months earlier, was already on the rise (however it has since crashed while the others remain rising).

This month's most impressive craft is a bit of a controversial yet "misunderstood" craft, as Thorben of EsportFire wrote. One individual applied 4 mixed Katowice 2015 Papers onto an AWP | Desert Hydra, and while they didn't put the stickers in their best positions based on price, he rather applied the stickers so that they would fit the skin. The iBUYPOWER sticker, which was the most expensive of the bunch, was placed on the head of the snake, while a Vox Eminor paper was placed on the scope. In all, the crafter spent $6500 on the skin and stickers.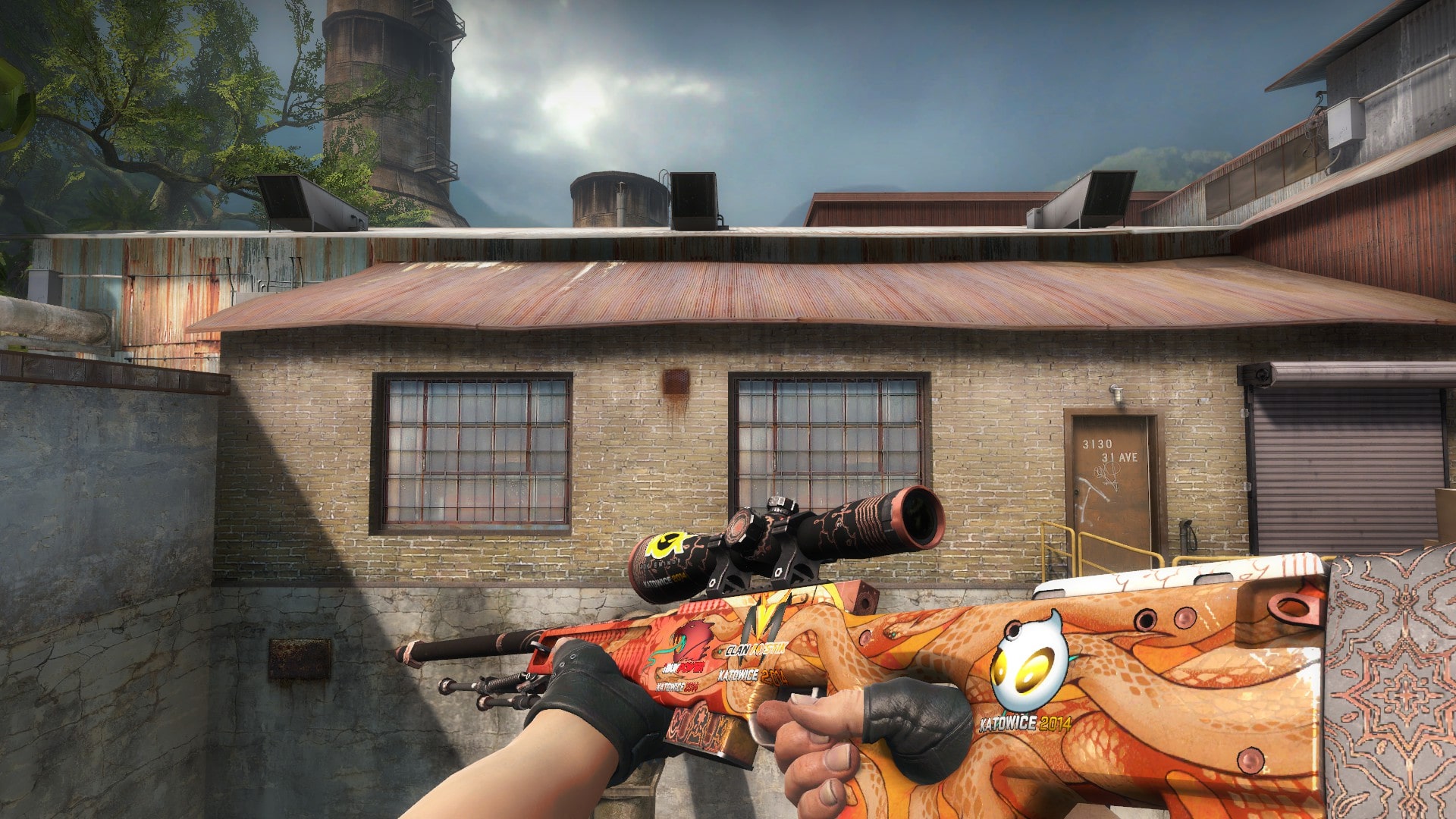 While season 15 of ESL Pro League concluded on April 10th, the rest of the month would be rather dry in terms of professional play, with fans on the edge of their seats awaiting the upcoming PGL Major in Antwerp. Although average player counts decreased once again to 568,983, the peak player count surpassed 1 million for the first time in 2022, reaching 1,013,237 on March 28.

In April, EsportFire had its first of two major changes in 2022: The official launch of our very own "Looking For Team" database, Transfermarket. The database is packed with information about available players and their details such as Role, Age, Experience, Former team, and much more. We have implemented several updates to the database since releasing it, and regularly post transfer information on @cstransfers on Twitter.


---
May - PGL Antwerp Major
May saw the 3rd month in a row of price increases for cases, with certain cases like the Clutch Case increasing 30 percent in just a month. Along with this, the popular Stockholm Challengers capsule doubled in price, jumping to a peak of over $2.75 from its price of just $1.30 the previous month. This was directly correlated with the extremely popular Mouz (Gold) from the Stockholm major spiking to an astonishing price of $252.66. To this day, Stockholm Mouz stickers(although they have dropped to $145 since) as well as Stockholm capsules continue to be the most successful investment over the last few years of CS:GO.

The most impressive craft of May was hands down this beautiful StatTrak AK-47 | Nightwish with 4x LDLC.com Holos from Katowice 2014. The holographic stickers, which were worth around $20,000 at the time of the craft, wonderfully match the vibrant colors of the AK-47. The $80,000 worth of stickers were applied on the #4 lowest float AK-47 | Nightwish, which was the #2 lowest float for StatTrak Nightwishes.



May of 2022 saw the arrival of the first Major of the year: the PGL Antwerp Major. 24 teams battled through countless exciting matches for a share of the $1,000,000 prize pool. The tournament was won by FaZe Clan in a 2:0 destruction of the extremely talented CIS organization Natus Vincere for their 3rd S-Tier event win in a row. However, all the excitement happening in Antwerp took away from CS:GO's active player count, which hit the all-time low of 2022 with an average of 564,961 players and a peak player count of 923,996.
June - HFB Hack
June was a chaotic month in terms of CS:GO skins, from an incredible trade-up to a $2 Million hack. Although unboxings and trade-ups may not be the most important thing to recap for this year, the extremely rare creation of a 661 Scar Pattern AK-47 | Case Hardened in factory new condition is certainly deserving of taking a spot on this article. Just 119 of this skin, which has trade-up odds of 1 in 5000, are known to exist, and this factory-new one took the spot of #8 in terms of float.

Even more crazy than this extremely lucky trade-up was the extremely unexpected $2 million scam where legendary trader HFB was hacked. Millions of dollars worth of skins were stolen from his inventory and sold on third-party marketplaces(for far less than they were worth). However, within hours, steam began reversing the trades and returning the items to HFB's inventory. Before long, steam admitted fault for the hack, and it was soon discovered that HFB's account was accessed by the hacker tricking steam support. Both marketplaces that the majority of the skins were sold on refunded 100 percent of the $100,000's worth of sales from the stolen skins at their own expense.



In terms of crafts, June was a bit of a frankly dull month. There were a few Crown (Foil) crafts and some Katowice 2015 items, but we have opted to highlight TrainwreckTV's interesting Katowice 2014 craft on an AWP | Corticera. He crafted 2 Katowice 2014 paper stickers onto the middle of the skin: Titan and VOX. In total, the papers were worth around $3,400 at the time of the craft.



The first 5 days of June were filled with exciting games in IEM Dallas, the only S-Tier tournament of 2022 that took place in North America. FaZe's streak of Tier 1 event wins was finally put to an end by Cloud 9, who defeated them 2:0 in the quarterfinals and went on to win the entire tournament by defeating Ence in an impressive 3:0 sweep. Shortly after, the Blast Spring Final in Lisbon occurred. The majority of the tournament's $425,000 prize pool was won by Natus Vincere, who defeated Team Vitality in an exciting final match. After three straight months of decrease, CS:GO's player count finally saw its first increase with an average of 572,223 active players and a peak of 906,670(a decrease from the previous month).
July - Recoil case release
July started off with a bang, as the Recoil case was released on the first day of the month. The case was the first added in 6 months and introduced some incredible skins such as the USP-S | Printstream, the AWP | Chromatic Aberration, and the AK-47 | Ice Coaled. After a dry period with no content, the community quickly embraced the new case, with thousands adoring the USP-S | Printstream in all of its glory. Interestingly enough, July was also home to an odd incident where nearly 450 breakout cases were sold for around $1. There are several causes for the incident, but nobody quite knows exactly why it occurred. What we do know, however, is that whoever sold these cases lost out on roughly $1350 in the process!



July was full of exciting crafts, particularly many with the new Recoil skins. Tens of thousands of dollars were applied to several USP-S | Printstreams, but these crazy crafts don't even come close to this AWP | Gungnir with 4x VOX (Holo) crafted by @zipeL for his fellow owner of SkinBid: @Luksusbums. Not only did each sticker cost $18,500 for a total sticker cost of just under 75,000, but the craft was done on an AWP | Gungnir with a float of 0.0004(#5 lowest float), an extremely rare and expensive item.



July brought the return of FaZe Clan's success streak on LAN this year, as they won IEM Cologne 2022 in an incredibly entertaining 3:2 victory over NaVi. The final match was a rematch of the Antwerp major finals, and with their victory, FaZe secured the title of the best team in the world. We at EsportFire had the exciting experience to provide the community with live coverage of the tournament. We even got to interview Karrigan after he won the tournament, a video that has since amassed 5,000 views on our youtube channel! July was yet another month of increase when it came to player count, with an average player count of 594,493 and a peak of 928,329. It would be the final month where CS:GO had a peak player count of under 1 million players.


---
August - cs.money exploit
Just 2 months after the chaotic HFB hack, extremely popular skins trading site cs.money was hacked for what they alleged was over $6 million worth of skins. It all started when trades worth 10's of thousands of dollars were sent to prominent creators in the CS:GO skins scene, which turned out to be a ploy from the hacker to hide their 55 accounts which they offloaded the skins onto. It was later revealed that the hacker, who's identity is now claimed to be known by Cs.money themselves, somehow accessed the site's Mobile Authenticator files and authorized countless illegitimate trades. You can see our full, detailed article about the hack here. Just a week after the Cs.money hack, CS:GO celebrated its 10th anniversary by releasing a birthday capsule with over 60 community-made sticker designs, as well as a special birthday coin that players could receive by ranking up during the game's birthday week.



July's craft of the month was a beautiful Katowice 2014 craft that blew any competition out of the water. The crafter applied 4 Clan Mystik Holos from Katowice 2014 onto an M4A1-S | Welcome to the jungle. With each sticker coming at an impressive price tag of $5,200, the total cost of the craft came up to $20,800.



Just 2 months after the Blast Spring Final concluded, Blast returned with another tournament: the Blast Fall Groups. The tournament, which took place in Copenhagen, was a set of group stages that decided which teams would attend the Fall Finals later in the year. OG, Natus Vincere, and Team Liquid won their groups, with 4 other teams also qualifying. In total 6 teams qualified for the Fall Finals, leaving room for two play-in teams to join the tournament later through separate events. Due to many players logging on to earn their 10-year birthday coin, August saw CS:GO's highest average player count of the year, which was over 640,000, as well as the highest player count so far in the year: 1,039,889.
September - EsportFire Community Discord
September may not have been as crazy as the previous month, but it was the first time in CS:GO history that chaos arose regarding Agent skins. On September 12, 2022, Twitter user @ansimist published a detailed thread providing concrete evidence that hitboxes were not universal among agents. Ansimist proved that the "Professionals" agents have a smaller hitbox by a significant margin of nearly 17 percent. The social media reaction was instant, with the thread quickly amassing over 4,400 likes. Before long, a market reaction occurred as well, with Professionals agents skyrocketing in price due to players hoping to gain a competitive edge from the agents' better hitboxes.



In September, a well-known collector and crafter in the CS:GO scene finally finished a very expensive mixed Katowice 2014 Holo craft. @DallasBobby1 applied a compLexity Gaming Holo from Katowice 2014, worth $1,300 onto his AWP | Electric Hive. The AWP already had an LGB (Holo), a Natus Vincere (Holo), and the incredibly expensive Titan (Holo). The total applied sticker cost of the craft is over $70,000!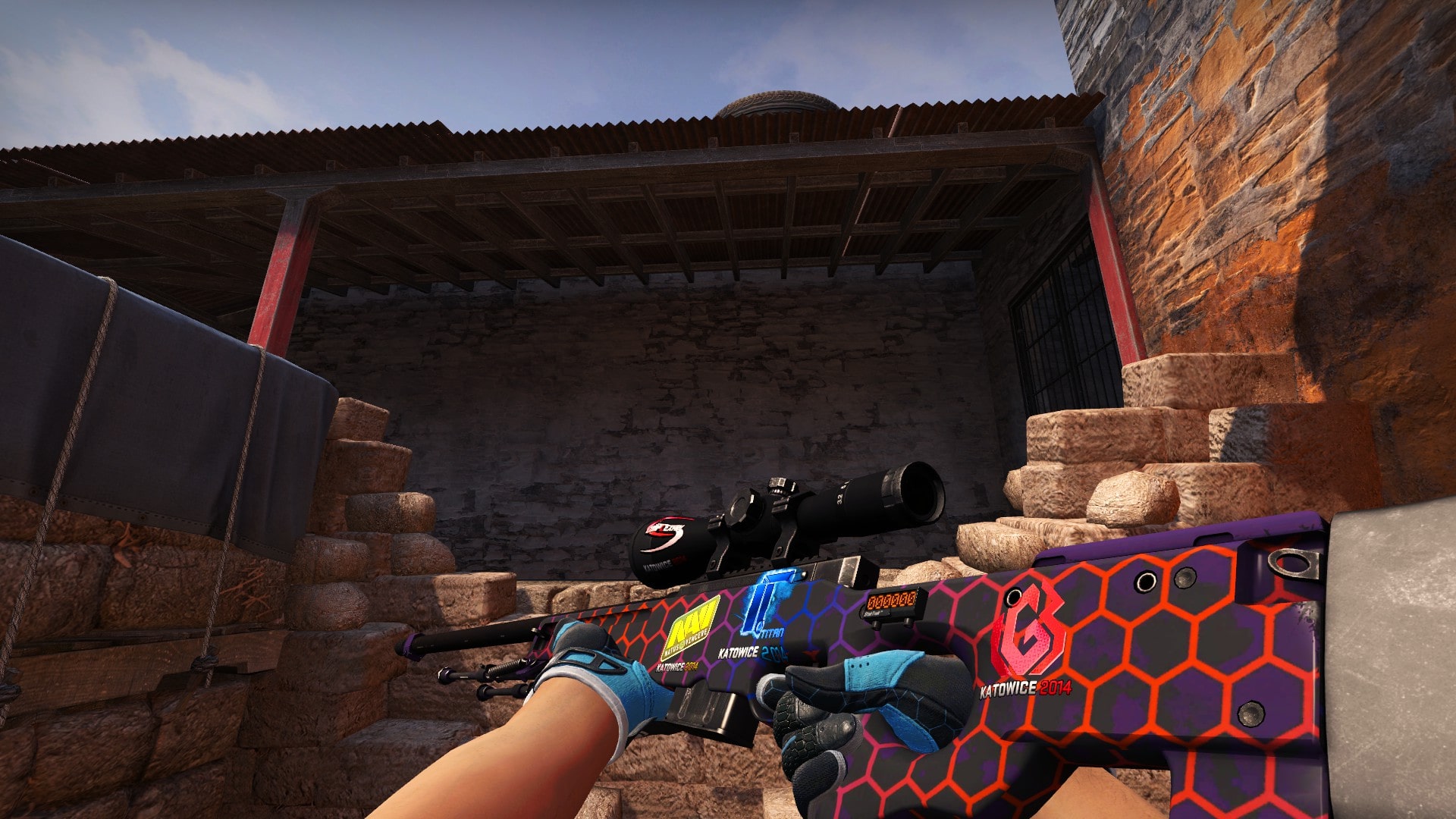 All of September was filled with the 16th season of ESL Pro League, which took place in Naxxar, Malta. The tournament was stocked full of exciting and intense gameplay. The playoffs of Pro League saw some major upsets, as teams like Cloud9 and G2 knocked out tournament favorites FaZe Clan and Natus Vincere. Team Vitality ended up winning the entire tournament in a 3:2 victory against Team Liquid. September had an average player count of 614,776 and a peak of 1,100,366.

In September, EsportFire launched its community Discord server, where our readers can find consistent updates about articles and have general conversations about CS:GO skins and professional games. We even have a "Good Morning" channel where our amazing community members can greet each other every morning! In September, we also added an incredibly knowledgeable new writer to our team: @ExperpasCSGO, who began his "Sticker Spotlight" series where he highlights price trends, popular crafts, and sticker supply. The series has since amassed immense success and we are so happy to have Exerpas as a part of our team!


---
October - Artwork Contest
October was an exciting month for all of CS:GO with the arrival of the second major, which brought new stickers to the game. Many collectors, crafters, and investors were extremely excited about the arrival of the Rio 2022 stickers, but they were quite disappointed when the stickers finally came. The stickers were almost unreadable due to poor background color choices, an issue that was quickly mended when Valve re-released the stickers, this time with borders to make signatures and team logos more visible. Along with this, they released a new type of content: filled storage units. The Rio 2022 storage units had a special Rio-themed skin and came filled with every Rio paper or glitter sticker. The units sold for $16.99 and $64.99 depending on sticker type but were removed from the major shop when the major sale arrived.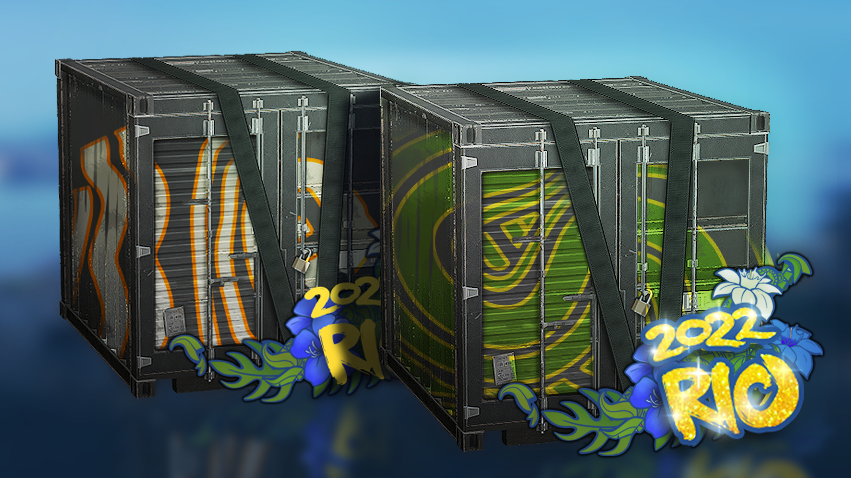 While October's craft of the month may not seem too exciting, the story behind it is quite funny(and sad if you are ohnePixel). Popular CS:GO streamer @ohnePixel opened a $12,500 EMS Katowice 2014 Legends capsule, which had the chance of giving him a Titan (Holo). Instead, he opened a Ninjas in Pyjamas Paper sticker, which was worth just $300. Instead of letting the depressing unbox sit in his inventory, he quickly applied it onto the scope of his #1 Float AWP | Lightning Strike. If you factor in the cost of the capsule, this actually was the most expensive craft of the month!



As mentioned earlier, October was the start of the IEM Rio Major: Brazil's first major(which mostly ran in November, but we have decided to put it here). At first, the tournament was full of excitement, with an incredible crowd and a tournament full of crazy upsets. Home team Furia even made it all the way to the tournament Semi-Finals, where they lost to Heroic. Unfortunately, after Furia was eliminated from the tournament, the crowd stopped showing up, and the stadium of the major final was considerably empty. This brought a lot of community backlash, as many fans of the game were disappointed to see the Brazilian fans only showing up when their team played. Outsiders, formerly known as Virtus.Pro, ended up winning the tournament 2:0 against Heroic after an unexpected underdog run. October saw an average player count of 608,350 with a peak of 1,078,360.

In October, we had our first community artwork contest, where we challenged the community to make a render of an AK-47 | Aquamarine Revenge with 4x Na'Vi Kato 15 Holos. Well known artist @PizzzaBot won the competition with a beautiful render of the gun in the hands of a camouflaged soldier that seemed like it was a real photo rather than a piece of art. @CarkyssCS also joined our team of writers in October, and began publishing weekly articles about sticker crafts and knife-glove combos. He has since published 11 articles with EsportFire and is excited to write many more in the coming year.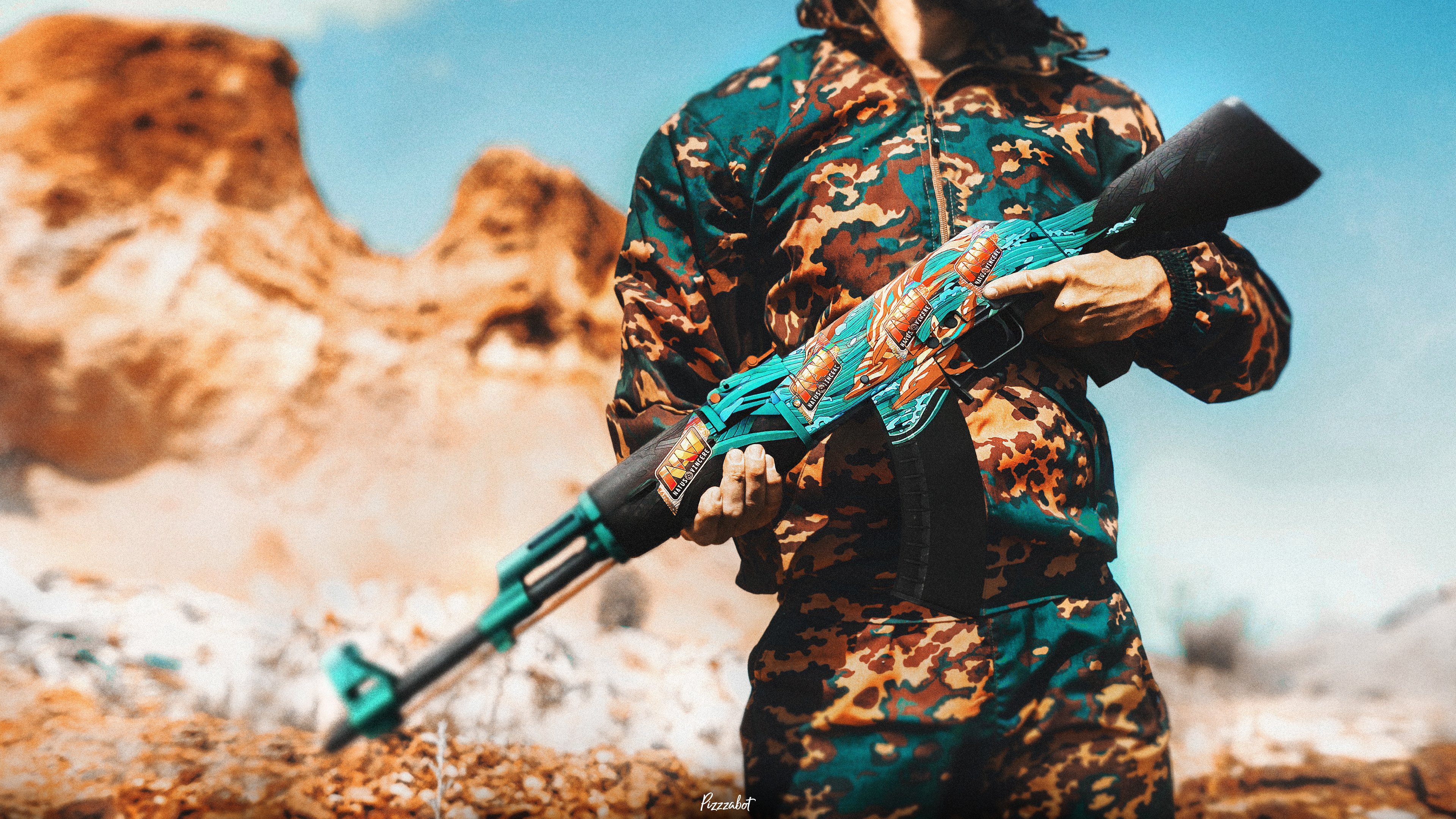 ---
November - M4A1 nerf
Shortly after the Rio Major concluded, Valve released a major update to overal CS:GO gameplay. They nerfed the M4A1-S for the second time in a few months, which brought mixed reactions from the community. The 0.05 unit nerf of the weapons range influenced thousands of players to switch back to the M4A4. This meta change caused M4A4 skin prices to skyrocket, as many players began purchasing weapon skins for their new main CT rifle. Along with the M4A1-S nerf, the magazine of the AWP was also nerfed from 10 bullets to 5, meaning that players would now have to reload much more commonly. Lastly, the update added community map Anubis into the competitive map pool, consequently removing Dust II, the most well known map in all of Counter-Strike, from competitive play. The change caused Dust II souvenir packages to skyrocket in price, and the brand new Rio Souvenir Packages climbed from $2 to $8 in price despite still being purchasable in game.


Source: Steam Community Market

November's craft of the month takes a spot in this years most expensive crafts of 2022. A Chinese collector applied 4 Dignitas Holos from Katowice 2014 onto a 0.001 float AK-47 | Wild Lotus. This is the second time this craft has been made, but this time the stickers were slightly more expensive at a price of $12,500 each for a total craft cost of $50,000!



November gave professional CS:GO its second to last tournament of 2022: the Blast Premier Fall Finals. The tournament featured 8 teams that had qualified in the Fall Groups, all fighting for a prize pool of $425,000 and a spot in the Blast World Final in December. Heroic ended up winning the tournament in a 2:1 victory over FaZe Clan, and after taking second place at the Rio Major just weeks earlier, they cemented a spot as one of the best teams in the world. November was CS:GOs best month in 2022 in terms of player count, with a peak of 1,129,094 and an average of 621,006.

In November, EsportFire had its second artwork competition, this time with a panel of judges and a $73 prize pool. 9 submissions were judged by our 4 judges: enjoytehride, PizzzaBot, jAlexCSGO, and ExerpasCSGO, who combined to award the creators a score between 1 and 10. Then, the submissions were showed to the community on twitter, who used the like button their favorite artworks to award points to the creator(1 point per 10 likes). In the end, the competition was won by @aNXTYcs, who earned 14.45 points and a $60 London Conspiracy (Holo) from Cologne 2014.


---
December - Skinworld release
December was an incredibly exciting month for EsportFire. We celebrated our 2nd anniversary on December 4th, and with it we released our biggest update ever: Skinworld. Skinworld in our very own world for skins(hence the name). Skinworld has 4 amazing games all revolving around CS:GO skins, an incredible set of 30 indexes that display price trends of CS:GO skins, and much more!

Users can play "Higher or Lower" where they guess whether skins are worth more or less than each other, "Souvenir or Not" where players can test their knowledge of whether skins are available in Souvenir form, "Guess the Release Year," which should be pretty self explanatory, and "Older/Newer," where players compare skins and guess which ones are older or newer than the other. Users can also log into the site using their steam account and earn a spot on the leaderboard for each game! The site also has a set of 30 indexes which show price trends for cases and capsules, as well as the EsportFire 300 Index, which combines the price trend of 300 items to show the overall trend of the CS:GO market.



This month, an unknown crafter applied 3x VOX Holos from Katowice 2014 onto an AWP | Dragon Lore, completing a 4x VOX Holo craft. The total cost of the stickers is around $55,000, cementing a spot for the craft as the 10th most expensive craft of 2022! If you factor in the price of the skin and the fourth VOX (Holo), the total craft is worth around $80,000!



The professional CS:GO scene concluded with the Blast Premier World Finals in Abu Dhabi, where 8 teams competed for a prize pool of $1,000,000. The tournament was full of excitement, and saw G2 not only win their first map in a grand final in over 1,000 days, but also win their first Tier-One trophy in 1932 days! This was also the first trophy win for 3 of G2's players. December concluded with an average player count of 621,724 players and a peak of 1,065,079.
A Note From EsportFire:
Dear Reader!
Over the past year, we at EsportFire have undergone massive changes, and have been so proud to be a part of this incredible community along the way. In 2022, we published 55 general articles, 118 skin-related articles, and 12 transfer-related articles for a grand total of 185 articles this year. We published 24 YouTube videos including 16 interviews, posted over 130 transfer updates, and shared 2610 tweets. Between contributions from 15 individuals, EsportFire has amassed over 1.57 million Google impressions this year!

We are eternally grateful for the community's support throughout 2022 and are so excited to be your main CS:GO skin medium throughout 2023 and for years to come. Happy New Year!

Sincerely,
EsportFire

Information powered by Liquipedia