Crafter Of The Year
Nearly every CS:GO player has done some form of sticker craft in their experience with the game. While some may be cheaper, some are more expensive. The following candidates for the category "Crafter of the Year" at the EsportFire CS:GO Awards 2022 are people who have not only done crafts worth several hundreds of euros within the last year but have also created a wide variety of different crafts, all of which have consistently impressed the scene.
Nominated Candidates
To see a description of all candidates scroll down! The rights of the profile pictures belong to their creators!
Winner
@RadiantCS_
aI
The, according to his Steam Account, Latvian collector has an insane inventory valued at 6 figures and decided to make two amazing Katowice 2014 (Holo) crafts become reality. One of them was done with four Katowice 2014 Mousesports (Holos) on a M4A1-S Welcome to the Jungle. What an unique and beautiful color match! The second craft we want to mention is nothing short of amazing as well! aI applied one Katowice 2014 iBUYPOWER (Holo) onto a Souvenir Desert Hydra.
flash5219
The Chinese Twitter user and CS:GO skin collector Flash5219 made one of the most stunning M4A1-S crafts of the year, while also creating an unique AUG on the most treasured skin for that weapon. He crafted four Katowice 2014 Clan-Mystik (Holo) stickers on a M4A1-S Welcome to the Jungle and applied four Harp of War (Holos) on an AUG Akihabara Accept, amongst others.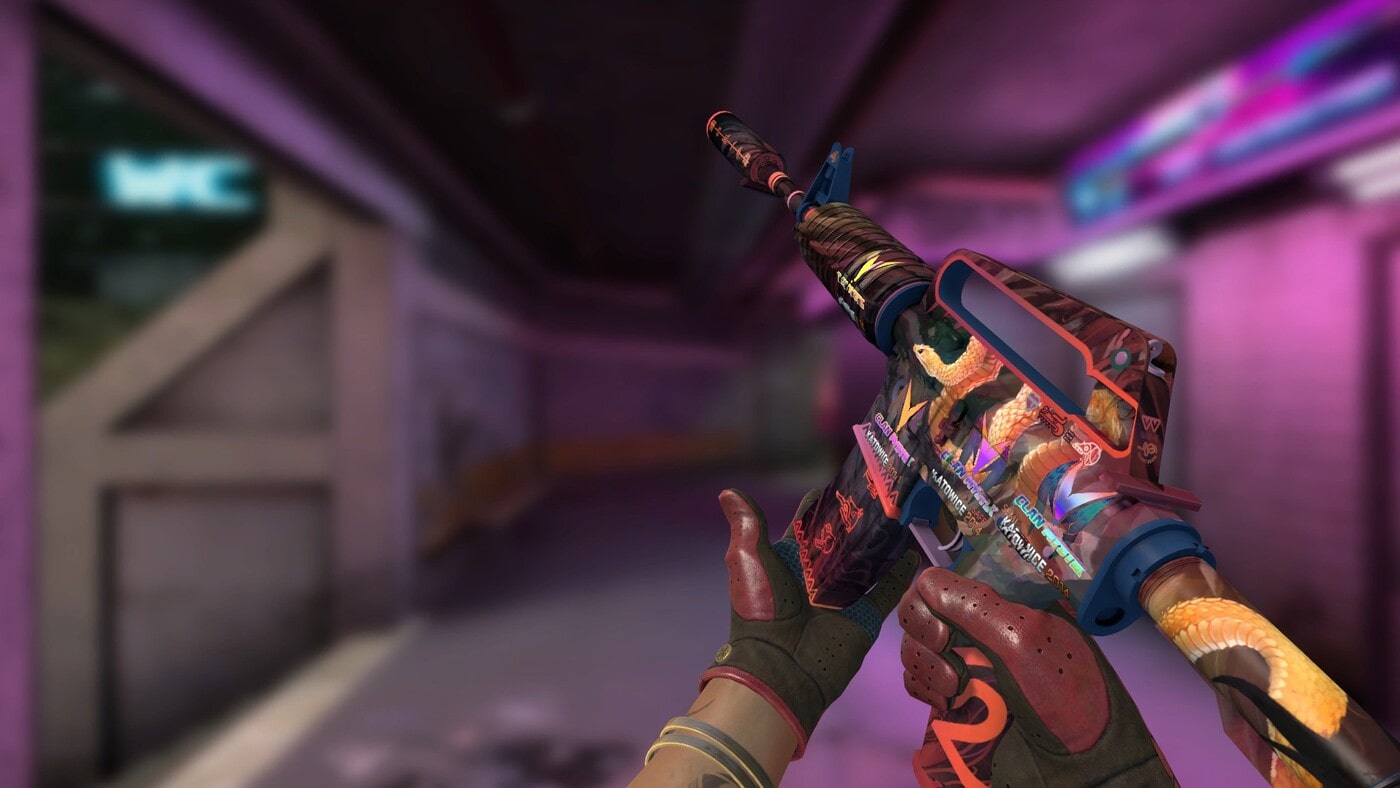 friendlycsss
Friendly is an active part of the CS:GO Twitter community and blessed the community timelines with multiple amazing crafts throughout the year! We would love to start by mentioning friendly's Cologne 2014 Dignitas (Holo) crafts on an USP-S Printstream and AK-47 Ice Coaled. Furthermore he also is one of the individuals who applied a Katowice 2014 (Holo) during the last year, making an absolutely stunning AWP Desert Hydra craft with a Katowice 2014 HellRaisers (Holo).
The rights of the pictures shown above belong to @friendlycsss
Gunr_CS
The Twitter user and collector Gurr_CS from Florida, USA made multiple, impressive and beautiful sticker crafts during 2022. Especially remarkable are his super unique Katowice 2014 Fnatic Paper crafts. He applied four of them on both the AK-47 Nightwish, as well as the M4A1-S Imminent Danger. Furthermore he crafted a great Printstream double with Katowice 2015 3DMAX (Holos) as well as a stunning AWP Desert Hydra with Krakow Golds.
The rights of the pictures shown above belong to @Gunr_CS
Koi_Swifty
Twitter user Koi_Swifty made multiple stunning crafts over the course of the last year, but three of them really stood out. He decided to apply a total of 12 Katowice 2014 Virtus.Pro (Holos) onto an AWP Dragon Lore, AK-47 Gold Arabesque as well as a M4A1-S Printstream. Furthermore, amongst others he created a greatly matching USP-S Whiteout with four Katowice 2014 HellRaisers (Papers).
The rights of the pictures shown above belong to @Koi_Swifty
mangoduck666
Up next is one of the most legendary and well-known CS:GO collectors out there! Next to an already unbelievable inventory he also made some of the most expensive crafts of the year happen. We're starting off with a M4A4 Howl where he applied three Katowice 2014 3DMAX (Holos) onto it. Furthermore he completed two absolutely stunning crafts with applying three Katowice 2014 Titan (Holos).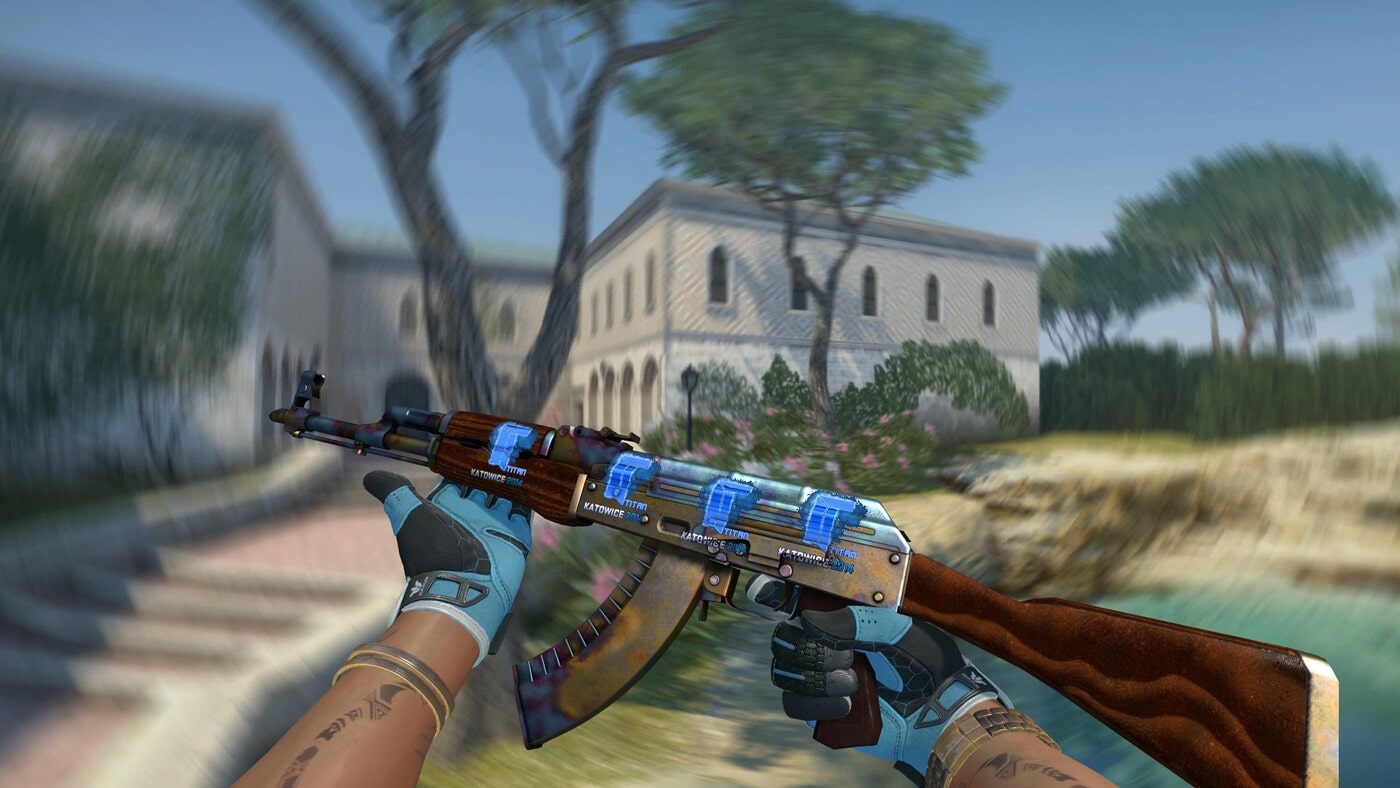 OnlyRealNap
The German OnlyRealNap was superior in terms of Katowice 2014 Paper crafts during 2022. Next to creating an absolutely stunning CT/T-combo in applying four Katowice 2014 VOX Papers on an AK-47 Gold Arabesque and M4A1-S Blue Phosphor he created one of the most discussed but unique AWP crafts in 2022. He applied four Katowice 2014 Papers (VOX, iBUYPOWER, Clan Mystik & Dignitas) onto an AWP Desert Hydra in Battle-Scarred. Last but not least he also made a Katowice 2015 Holo craft onto a Glock Emerald.
The rights of the pictures shown above belong to @OnlyRealNap
RadiantCS_
From Washington, United States, where Radiant comes from, to Katowice. The following collector was very active in terms of crafts during 2022 and made multiple amazing crafts become reality. He was featured 16 times in our regular Craft-Talks series, which is the record for the last year. The first three crafts that we would love to feature are the Printstream family (Deagle, M4A1-S & USP-S). On each of the weapons he applied four Katowice 2015 Titan (Holos). Furthermore he crafted an amazing Desert Eagle Fennec Fox with four Katowice 2015 Virtus.Pro (Holos) as well as a SSG-08 Dragonfire with four Katowice 2015 Dignitas (Holos).
The rights of the pictures shown above belong to @RadiantCS_
thomastuncsgo
Thomas Tun is a Twitter user from Myanmar who is known for some amazing CS:GO sticker crafts, as well as family and watch content on his Twitter profile. During 2022 he went for some amazing Katowice 2015 crafts, as well as a perfectly fitting and unique Katowice 2014 craft. Let's start with the last named: He applied four Katowice 2014 compLexity (Holos) onto an AK-47 Wild Lotus, making it the perfect color match. Secondly he applied four Katowice 2015 VOX (Holos) onto a Glock Fade and four Katowice 2015 HellRaisers (Holos) onto a M4A1-S Imminent Danger.
小丑
The Steam user "小丑" is one of the biggest collectors and crafters in the CS:GO skin scene and he didn't disappoint either when it comes to crafts in 2022! We want to highlight three, absolutely amazing Katowice 2014 crafts. The first of them happened in January where he applied four Katowice 2014 VOX (Holos) on an M4A1-S Printstream. That amazing craft was followed up by a four-times Reason Gaming AK-47 Wild Lotus craft later the same month and last but not least a 4* Katowice 2014 Dignitas (Holo) craft on a StatTrak AK-47 Nightwish.