Inventory Review Exerpas
Topic: Exerpas Steam Inventory Review & Value - CS:GO

Known for his hilarious memes as well as thorough research on the newest and hottest bans and general skin news and facts, @Exerpas lets us wonder what's next in the timeline. One thing is certain though, he always puts a bunch of passion behind anything he does! With that said we're also more than happy to have him on board here at EsportFire with his weekly series "Sticker-Spotlight".

This passion also reflects in his Steam inventory. Out of 41, 27 items that can hold a Dreamhack 2014 Sticker, have at least one applied. The inventory value of Exerpas comes in at USD 1.100, which might still be undervalued by the Sharkbay inventory calculator, but he definitely put his money to good use!

General inventory
As I've mentioned his inventory consists entirely of Dreamhack 2014 crafts. Furthermore, they are all in neat order and look absolutely gorgeous!

As an honorable mention, I'd like to talk about his Dreamhack version of the Pink Panther. The Dreamhack 2014 IBuyPower Paper makes a great head replacement for his AK-47 Jaguar. While it may "only" come in a .406 float, I still love it due to the iconic craft that stays on brand!
Starting off with a truly Elite set
We get some bangers in right away, due to his lack of a Knife Glove combo, I get to immediately talk about his full set of Elite Builds. Applied on all of them are four Dreamhack 2014 Planetkey Dynamics Papers. There couldn't be a better combo for the Elite Build. Out of all variants of this set that I have seen so far, these make the best color match. They basically use the same palette!

Not only are the colors made for each other, both the AWP and the P90 come in a .0001 float while the AK sits at an incredible .00001 float, making it number 30 in the world! Some of these beauties, such as the P90, were even partially self-crafted.


---
A cherished gift
This absolutely insane M4A4 was actually gifted to Exerpas by Dushfack on Twitter. An absolute marvel in this collection, this Souvenir M4A4 Radiation Hazard comes in a decent .084 float.

Yes, you just read that right... It's a Souvenir from the 2017 Krakow Major which was scraped to slap those four Dreamhack 2014 IBuyPower Holos across the whole skin. Questionable decision to say the least but undeniably one of the most unique Dreamhack M4A4s out there!


---
Road Rash flips on some green stickers
A surprisingly old skin despite its flashy colors. Released on 1st July 2014, it is one of the best options for the USP. Still popular to this date, due to it being the only good green option apart from the Monster Mashup.

The stickers applied on it are just as old as the skin itself. We're talking about the old, reliable Dreamhack 2014 FlipSid3 Papers which were used four times. The green accents alongside the dark gun peaking out beneath the paint make for a very pleasant combination. The float at a .128 might not be too great, but it compliments the Dreamhack 2014 background.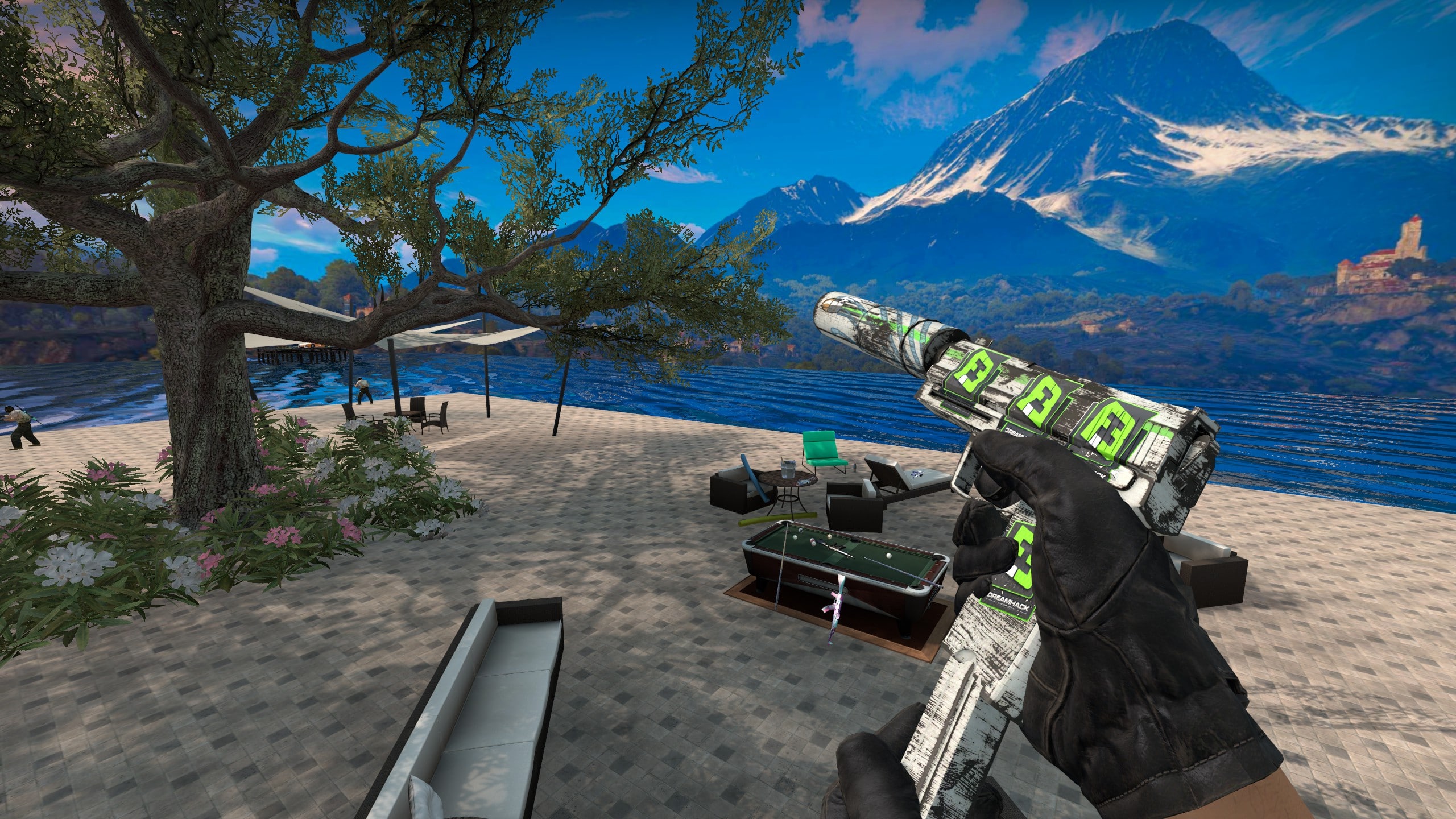 ---
Well thought out CT/T Combo
Getting right back to gifts, the blue one of this pair was gifted to Exerpas by CptnKraken! As per usual with crafts from CptnKraken, the colors make a great match, and just in Exerpas fashion, we can see four Dreamhack 2014 Cloud9 Papers applied on this .108 SSG Abyss.

Making our T contrast is this Statty SSG Slashed in a very low float at .153 due to the float cap at .15. You can probably already guess the tournament this 4x craft is from, Dreamhack 2014 - This time with Virtus.Pro Papers.


---
Unlike his rank, this P2000 is Silver
Yet another very old skin, this time from the Office collection. It has been prevalent throughout all these years. Not much to say about the skin itself, it's the same style as the Stainless, keeping it simple and clean. Simple and clean seems to be a recurring theme in the Office collection with the MP7 Whiteout being the top tier.

Of course, it can't be an item owned by Exerpas without some Dreamhack 2014 stickers on it, this time four Bravado Gaming Papers are featured on the skin. Clean craft at a .003 float, even though I'm not the biggest fan of monochrome skins.


---
The P250 that started it all...
This very skin got Exerpas into collecting Dreamhack 2014 skins! I may just have said that I'm not a huge fan of monochrome skins but I actually kind of love this craft. It's simple, straight to the point and the smooth pattern consisting solely out of straight lines, makes it very satisfying to look at.

Of course, the gray canvas with straight lines absolutely screams for one certain sticker! The Dreamhack 2014 Bravado Gaming Paper is once again coming in clutch, making an absolutely lovely fit for this .075 P250 Facets.


---
Summary
Overall, I absolutely adore his dedication to the Dreamhack theme. Everything in this inventory is neatly ordered which makes it an absolute pleasure to look through. On top of that, he managed to condense it into only a little more than one page.

The only point I can complain about is the lack of flashy colors which is a matter of opinion. Of course, I gotta mention the missing knife glove combo as well as quite a bunch of guns missing from his loadout.
Rating
My final rating will be a solid 8.932 due to the number of missing items. Once his loadout is completed in the fashion that it started, we could easily be looking at a high tier 9 for this inventory!

I had an absolute hoot talking to Exerpas and am very excited to have him on the Esportfire team. Can't wait for him to continue his series of in-depth articles about discontinued stickers!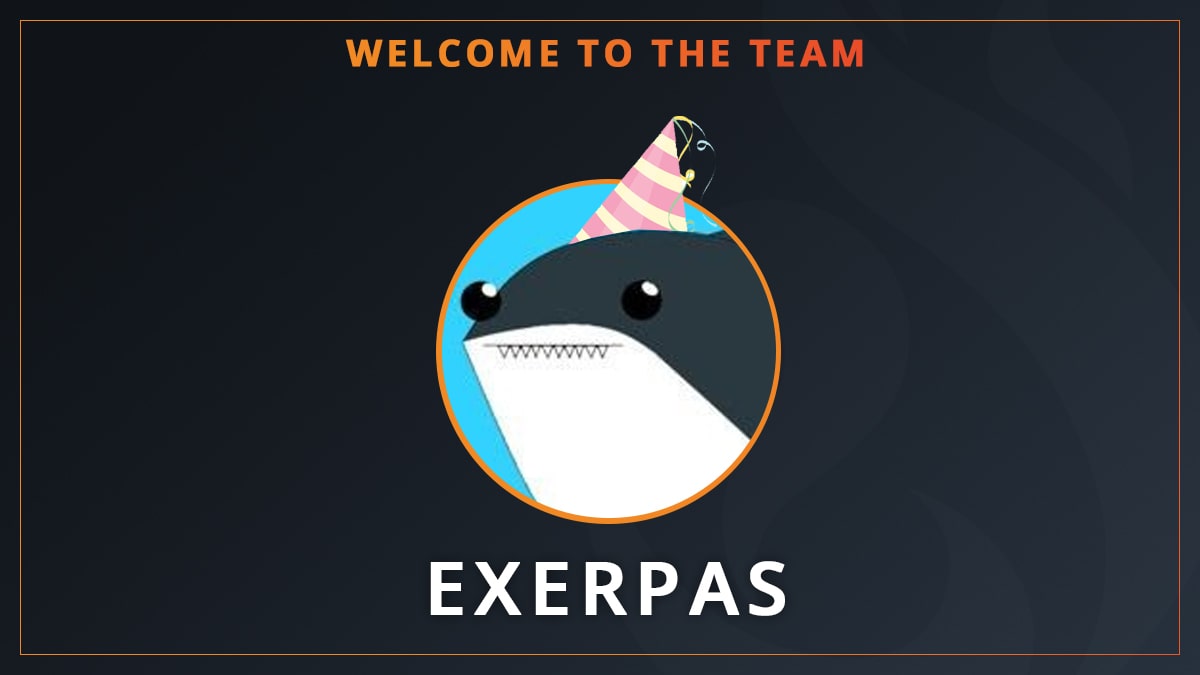 ---
Interview with Exerpas
As always for our Inventory Review articles we also uploaded a video to our YouTube channel with Exerpas, where we talked about his collection, dream skins, further plans at EsportFire and much more! Enjoy watching the video: 5 Questions with Exerpas.

Feel free to leave a like and support us with a follow! Have an awesome rest of your day and enjoy watching.