North America's Only Hope Barely Hanging On, DenotatioN FM Makes History, Turkish Hope Dead, and more.
It's the final day of the Play-Ins stage at #Worlds2021, Esports most viewed tournament; and it has already proved why it is esports' most exciting event of the year. Missed it or not, we have recapped all of the results from Day 3 of the Play-In stage in a brief and quick read.
Group A Results
In Group A, LPL's (Tencent League of Legends Pro League's) 8th seed LNG Esports dominated their enemies, finishing at the top undefeated. Korean Hanwha Life Esports were the runner-up, at 3 wins and 1 loss. PEACE barely clinch the Knockout stage with a 2-2 record. They will face the group's second to last seed RED Kalunga, who only won one match. As LLA's INFINITY finishes at the bottom of their group with no wins, it marks the end of their run at Worlds.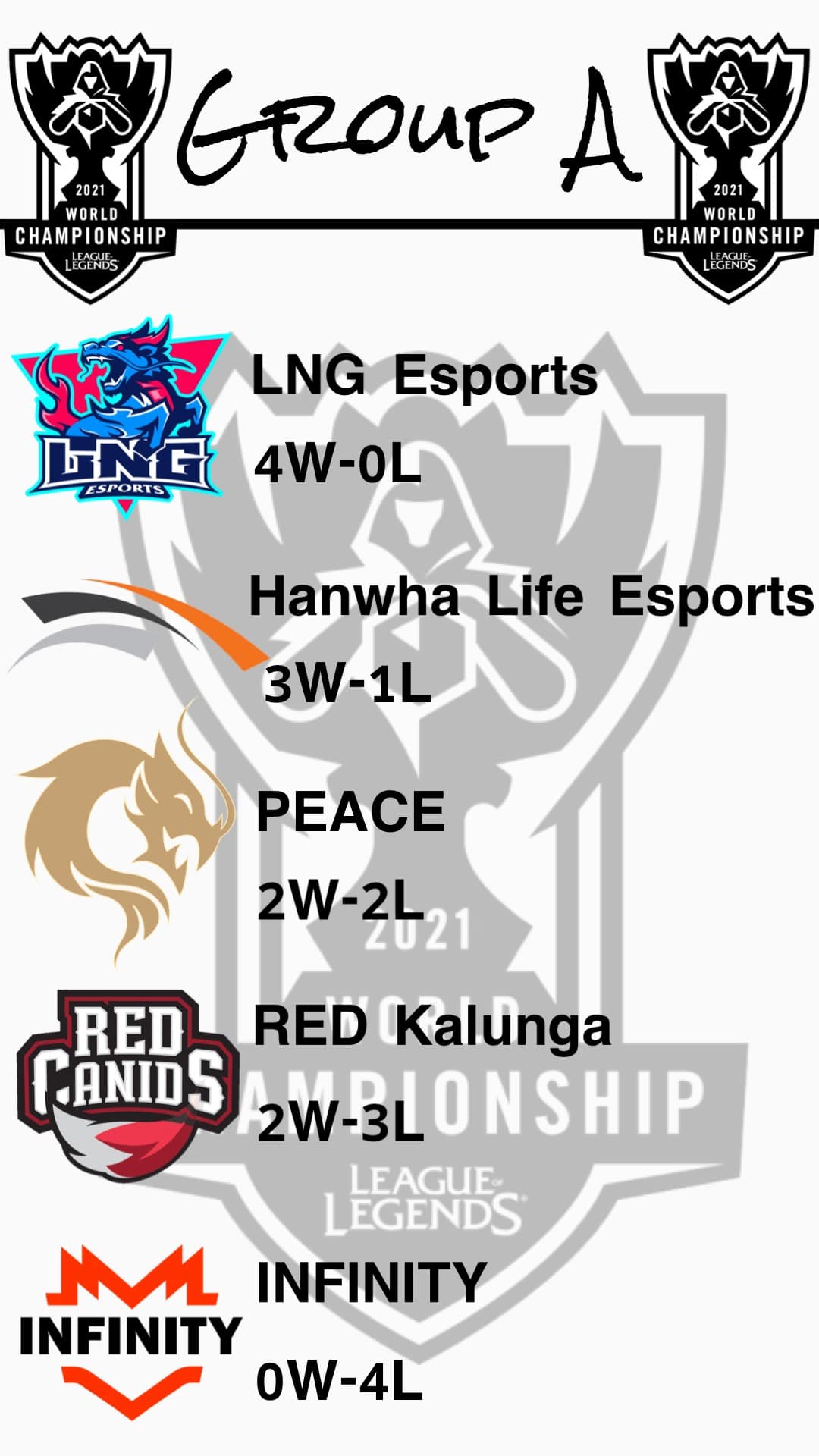 Group B Results
On the other hand, Group B gave fans much more exciting and close matches: LJL (League of Legends Japan League) team DetonatioN FocusMe (DFM) made history yesterday by beating LCS' third seed Cloud9 to top their Play-In group and becoming the first Japanese team to qualify to the group's stages of Worlds. After a dominant 2021 Spring split, finishing as 1st seed in their region with a record of 12-2, they were able to qualify to the 2021 Mid-Season Invitational (MSI) where they upset Cloud9 and nearly beat defending world champions Damwon Gaming KIA. Unfortunately for the Japanese, they ended 3rd as did their run at Iceland; they did however repeat their dominance in the Summer split, once again winning the LJL championship and allowing them to qualify for Worlds.

As for Cloud9, who started with a clean 3W-0L record, lost the last 2 games in their group, forcing the white and blue into a best-of-5 match on Saturday versus the winner of CBLOL's RED Kalunga (1W-3L) and Oceania's PEACE (2W-2L). Regardless of who they face, this should be a run in the park for North America's only hope at Worlds.

Galatasaray Espor and Beyond Gaming will face off today to claim the final spot for the Knockoff stage, where the winner will face an intimidating Hanwha. At the bottom of Group B is Unicorns of Love, who also met the end of their run at Worlds in the earliest stages of the tournament. A shame we can't at least see those beautiful jerseys on the main stage! (Seriously though, awesome merch UoL).




DetonatioN FM and LNG Esports secure 2 of the 4 spots; the other 2 teams will be determined by Sunday, where they then will be split up into the 4 main stage groups. No one wants their team to end in Group A; which, for a good reason, is nicknamed "the group of death". The mainstage action will begin on Monday, October 11th, with Damwon Gaming KIA vs FunPlus Phoenix, the last two teams to lift the Worlds trophy, kicking off the show to a highly anticipated tournament.
Want To Watch?
Catch all the World's 2021 action on Twitch at: twitch.tv/RiotGames or on YouTube at: YouTube.com/c/LoLEsports
Information powered by Liquipedia