The big CS:GO skin market recap for December 2022
Topic: Market Recap CS:GO Unboxes, Crafts, Cases: December 2022

Welcome to another EsportFire Market Recap! This will be our last market recap for this year, but coincidentally it is also our one year anniversary. This series started in December 2021 and we are looking forward to what the next year will bring us in terms of CS:GO, news and articles!

Thank you to everyone who has read our articles, supported us and shared suggestions.
General Market Development
To start off today's article we will take a look at the general market development this month, which can be done perfectly by looking at the EsportFire 300 Index. A summarization of 300 hand-selected, liquid skins that gives an overview of the overall market trends.

While seeing a steady increase in skin prices at the beginning of the month, the overall market took a bigger hit in mid-December. This month's low was on the 25th of December and while seeing a small recovery right afterward the prices are on a small downward trend once again.

That index and 29 others can be found under EsportFire.com/Indexes! Enjoy informing yourself about the latest market developments in all kinds of categories! Let's continue with some cases and their recent price development.


Source: Steam Community Market
---
The Operation Riptide Case:
The Riptide case has seen an increase of around 30% since we last covered it! Currently the operation case with some of the coolest knives sells for around USD 1.80! We are excited to see where this case will be in a couple of months! It looks very promising, most likely because people are hunting the Butterfly Emerald.



Source: Steam Community Market
---
The Operation Breakout Case:
With currently only 33,490 items listed on the Steam Market, the Operation Breakout case seems to be on a quite low supply. It has shattered the USD 4.00 price tag but recently came down to USD 3.88 per case. Taken the fact that the Butterfly knife still is the most sought-after knife in all of CS, it comes to no surprise that this case is still going very strong.


Source: Steam Community Market
---
Case Development Old Cases
To finish off the cases part of today's Market Recap we wanna take a look at the oldest cases within CS:GO. The graph below shows the total price development of all cases that got released prior to 2016! While they started at a high and reached their peak on the 9th of December, the further development has been quite similar to the total market trends with a smaller recovery towards the end of the month.


---
Trade-up to the #2 AK-47 | Redline (Float: 0.1000104)
News from Twitter yet again! The low float fanatic @_Sabach has managed to hit an unlikely trade-up. Sabach was hunting the exclusive low Float AK-47 Redline for quite a while. Now he has finally managed to hit the #2 Float AK-47 Redline with a float of 0.1000104, which is insane taken that the weapon is float capped at 0.10. Congratulations!


---
Trade-up to the #1 P90 | Baroque Red .000004
JP Morgan managed to trade-up to this new number one low-float P90 Baroque Red on @ArrowCS_GO's stream! Make sure to check out this clip for their reaction: twitter.com/ArrrowCSGO/status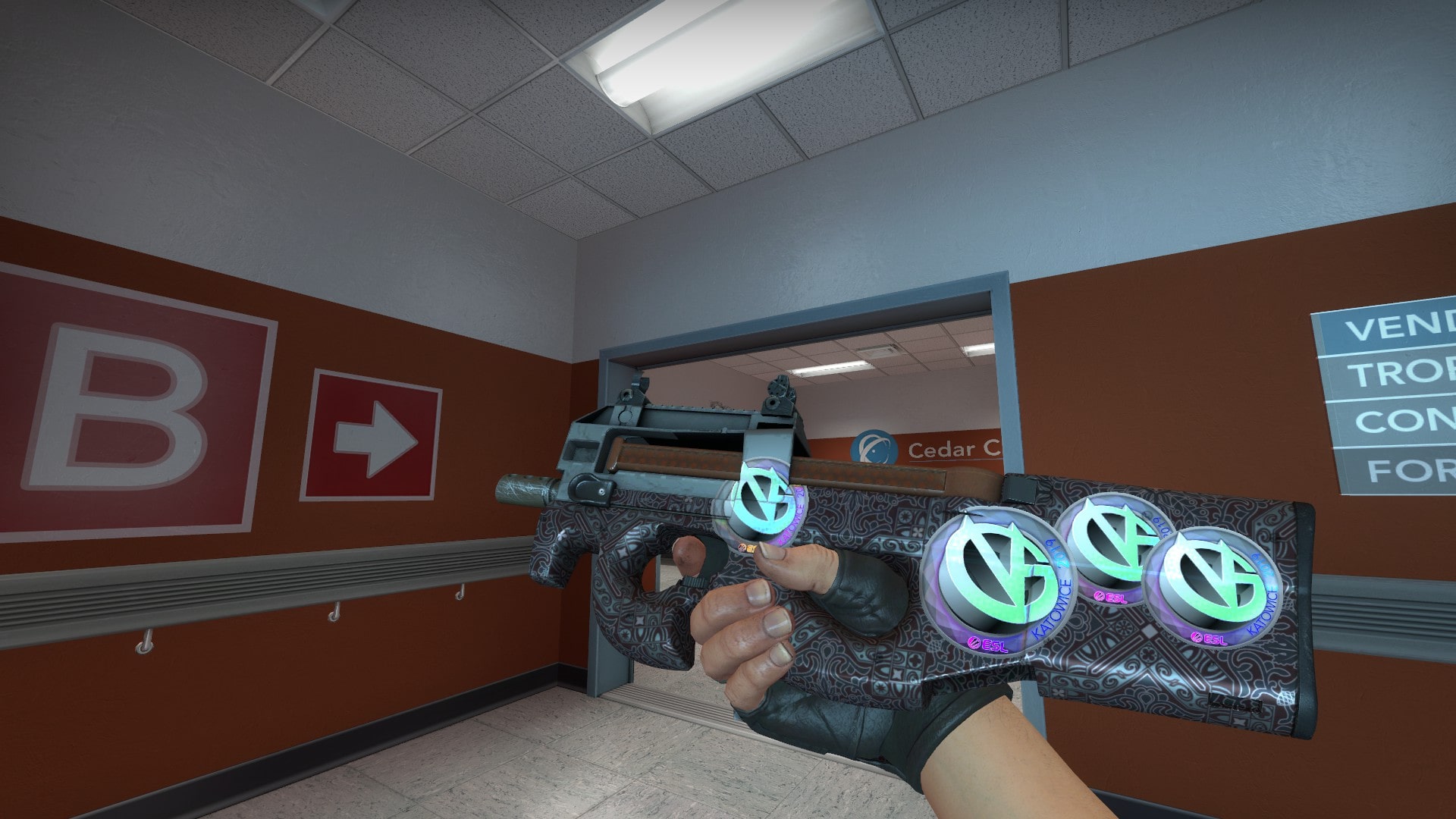 ---
Craft: AWP Dragon Lore w/ 3x VOX (Holo)
We got a new Katowice 2014 VOX (Holo) 3x craft straight from China! It is insane to think that this hot and good-looking AWP Dragon Lore has not been crafted before! This craft has a total value applied of around USD 50,000 - 60,000 for the three stickers!


---
Craft: AWP | Desert Hydra (BS) w/ 1x Hellraiser (Paper)
We have a skin with quite some character. @allenamen2 decided to craft a Katowice 2014 Hellraiser (Paper) on the scope of his AWP Desert Hydra BS with a Black scope.

We really love the color scheme and overall look of the craft. The red really pops out and is a great contrast to the orange skin and the simple black background. This craft costs around USD ~430.


---
Craft: P250 | Mehndi w/ 1x Dignitas (Paper)
Another upgrade was added to an already existing craft! @DummythxcCSGO decided to apply another Dignitas Paper on this P250 Mehndi in order to connect the Holo sticker on the best position and the Katowice 2014 Dignitas (Paper) that already existed on the barrel.

This craft came in at a total price tag of around USD 420. The addition of the second Paper sticker is amazing and makes the P250 a very special and awesome collector piece!


---
Craft: Five-SeveN | Fall Hazard w/ 1x Dignitas (Paper)
We are also pleased to feature the following unique craft that happened on a Five-SeveN Fall Hazard with one Katowice 2014 Dignitas (Paper) applied on the best position. This craft, on the rather new pistol from the Vertigo Collection, comes in at around USD 420 and convinces with the unique contrast between pistol and sticker.

It is always nice to have newer skins with older stickers as a way to combine the history of the game with the present and the future. The craft was done by the same collector as the P250 beforehand!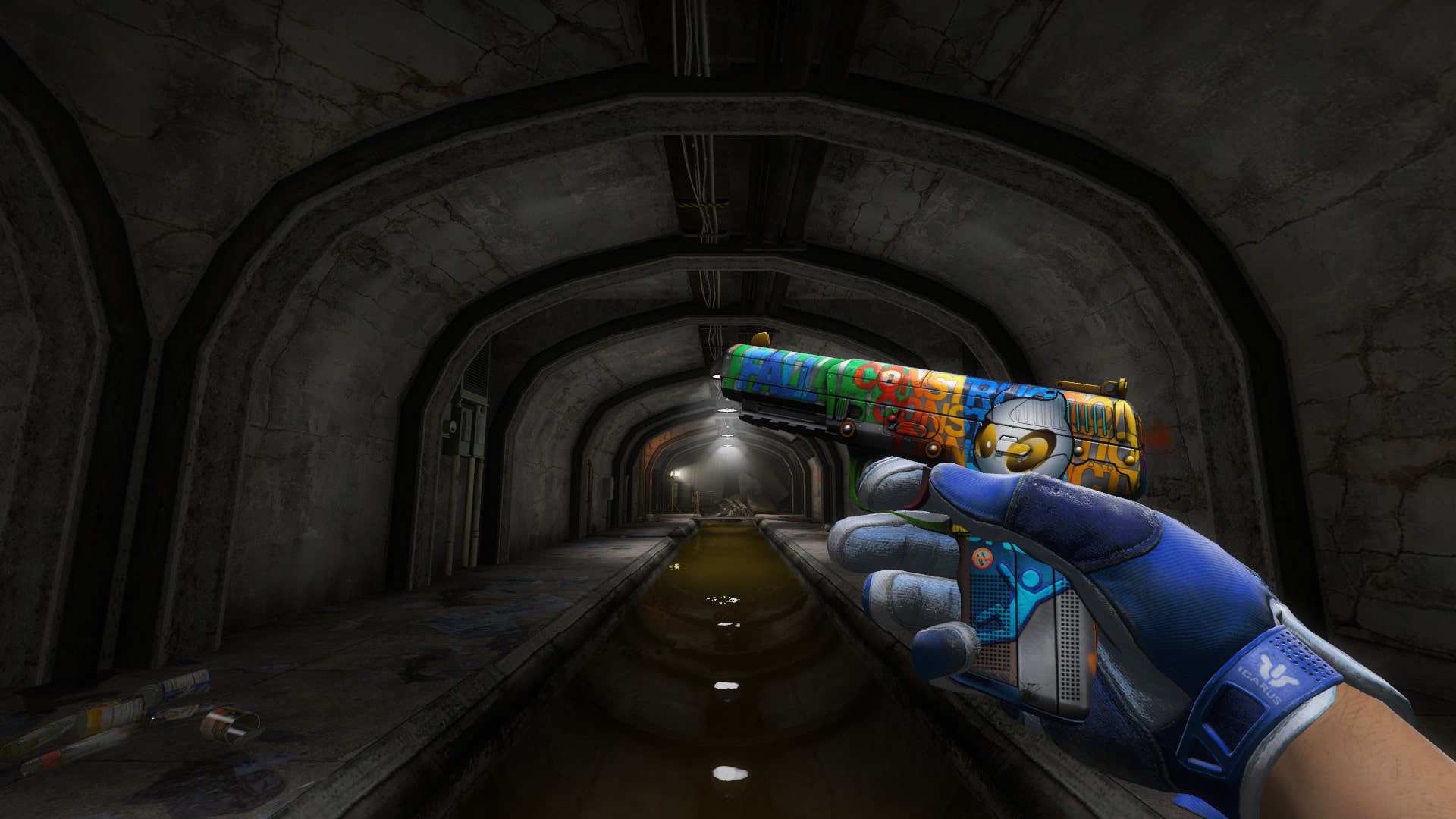 ---
Game high scores of the month December
One of our newest features, the CS:GO Mini-Games, saw its first full month coming to an end. With multiple thousands of games played four individuals managed to stand out. "Ozomundo" managed to win "Higher-Lower" with a high score of 136, while "@Un1qu3_PL" got first with a score of 1,357 in "Souvenir or Not". User "Notmaxi" won the other two categories "Guess the Release Year" and "Older-Newer".


---
Conclusion:
This month has been quite a cool one for nice and unique Katowice 2014 Paper crafts. We hope that the new year will bring us plenty of cool crafts, unique cases and skins and perhaps even an operation? Whatever it will be, we will cover it and deliver some great content for you all! Happy 2023 everyone!

If you want to be always up to date with the latest crafts and what else happens in the world of CS:GO make sure to follow our Twitter @esportfirecom!
Information powered by Liquipedia