FURIA Team Review - Data and Facts
Brazilian Top-Team
FURIA - History
Topic: CS:GO FURIA team/lineup/history/archievements

FURIA is a Brazilian Esport Organization, which was founded in 2017 by Jame "raizen" Padua. The purely Brazilian team currently plays in the NA region and is headquartered in the USA. After SK Gaming and subsequently MIBR became more and more irrelevant, FURIA took over as Brazilian top team.
FURIA - Archievments & price money
In 2020 alone, FURIA won five tournaments and a total of around USD 200,000. The Brazilians blossomed in the summer in the middle of the online phase and dominated the NA scene. In terms of prize money, the success at ESL Pro League Season 12: North America is the biggest achievement in the team's still short history. In total, FURIA has already won prize money of around 1.2 million USD. In 2021, however, the successes diminished a little. At the Major in Stockholm FURIA finished in 5.-8. place which was a good result for the Brasilians.
FURIA - Previous lineups & players
There are no previous lineups to really mention due to the short history of the organization. The first Brazilian players were for one year at FURIA. In 2018 they formed their current lineup from a mix of the academy team and new signings.

In early 2021, HEN1 announced his departure from the Brazilian organization, as he wants to form a team with his twin brother LUCAS1.

Junior was signed as a replacement for the main AWP and the young star honda acts as the sixth player. In August 2021, the team decided to loan junior to Bad News Bears and add honda as a permanent fifth player. Little later honda had to move back to the Academy team.
FURIA - World-Ranking & current players
In mid 2020 drop, wo also played at the Academy, got promoted to the main lineup instead of honda. At the beginning at 2022 saffee joined the team instead of VINI as the new main AWP!

---
Current lineup of FURIA:
---
FURIA IGL
: arT
FURIA AWP:
saffee
FURIA Riflers:
yuurih, KSCERATO, drop
FURIA Coach:
guerri
Information powered by Liquipedia
Lineup
yuurih
arT
KSCERATO
saffee
drop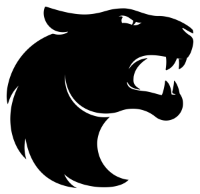 Coach
guerri