Investing in one of the worlds biggest games - Dota 2
Topic: How to Invest in Dota 2 - Full Guide

Today's topic is a special one – we are taking a quick look at the investment opportunities available in Dota 2. The market here is highly volatile, depending on the strength of certain heroes at specific times. Thus, it's essential to closely examine the current happenings. So let's get right in to the topic on how to invest in Dota 2.

This article is not giving investment advice, but showcases different options on how to invest in Dota 2.

Collector's Cache Giftable
These are among the most creative Dota 2 skin sets you can find, as they are community-made. The treasure is available in the shop for a limited amount of time during Battle Passes, and the sets can only be gifted – usually twice – before becoming permanently locked to an account. Due to their trading mechanism, these sets tend to retain their value quite well and can experience a significant price increase.


Crimson Witness - Ti finest
The following items stand out as some of the most unique in Dota 2. The treasure is only randomly dropped for those who participated in The International of that specific year. Naturally, many of these participants are selling the treasures on the market for a quick profit, while some more daring individuals even open them. While some items might not be exceptionally impressive, their value mainly stems from their rarity.


Baby Roshan
Baby Roshan easily holds the title of the most popular and expensive courier category. While most could be obtained from events or even today from a few treasures, the prices for them, excluding the regular version, are quite high. However, the treasures might still present a promising opportunity.


Immortals
Immortals are primarily known to be obtained from Battle Pass treasures, which renders many of them inexpensive and rather challenging as investment targets. However, due to their rarity, some carry an incredibly high price tag. Immortal treasures can also serve as an investment option.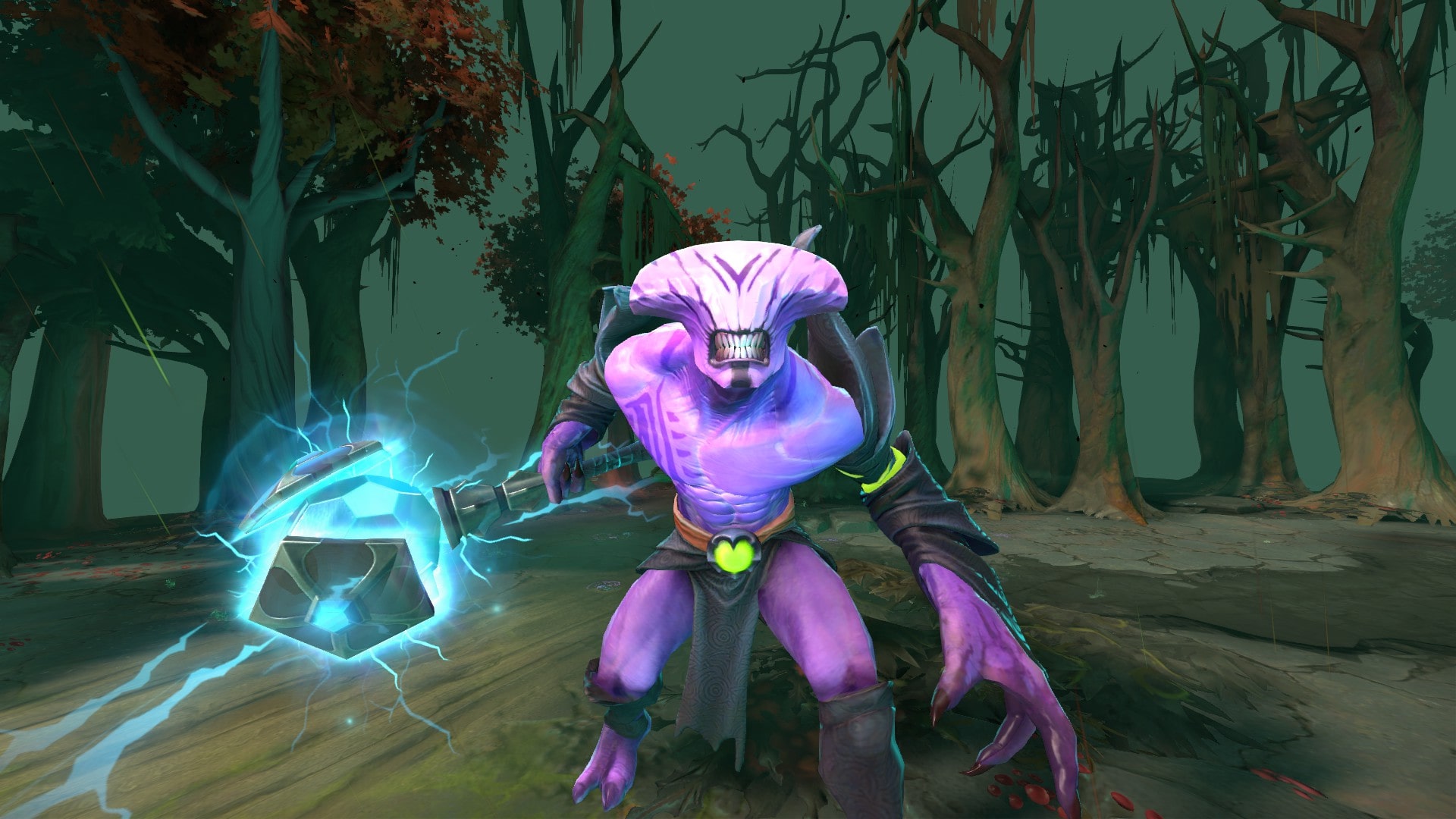 Collector's Cache Marketable
We've already mentioned the Collector's Cache Treasures, but we haven't discussed the Ultra Rare rewards yet. These are the most difficult to obtain, and they are actually marketable. They tend to be quite pricey and their value doesn't often decrease since the treasures can no longer be opened. These sets also hold more value when unbundled, as is the case with most sets.


Voice Lines
With the Ti 11 Battle Pass, a new method for unlocking permanent voice lines has been introduced – not just during the event. The talent's voice lines are rewarded by applying a Holo/Gold sticker, which can be obtained from specific capsules and are also marketable. Given the very low odds, the best approach is to buy them from the market. This implies that there are opportunities based on potential demand.


Weather Effects
Weather Effects constitute a somewhat obscure aspect of Dota 2; many new players remain unaware of them due to their complete lack of marketability. These rewards originated from older Battle Passes and, despite their non-marketable status, they can still be traded. This means they are available for purchase on trading sites. Given their stunning appearance and compatibility with every terrain, they serve as a perfect means to revamp your map.


Gems
The subject of gems in Dota 2 is quite intricate due to the various types, each serving distinct purposes. Among the most well-known are the Kinetic Gems, which alter your hero's ability effects or icons. These gems are acquired from specific items that contain them, involving the destruction of the item in the process. They possess a definite uniqueness and can serve as an investment if researched thoroughly.


Couriers
We've already discussed the highest-tier couriers, the Baby Roshans, yet there exist other unique and limited options that can be acquired for investment purposes. The majority of these high-tier couriers are obtained from older treasures with unfavorable odds, which is why their prices remain high over time.


Stickers
The sticker concept introduced in the previous year's Battle Pass closely mirrors what's present in Counter-Strike. However, it is applied differently here, as they cannot be affixed to our skins; rather, they can only be collected. While collecting might not be as desirable, it still presents an interesting idea. Nevertheless, it's not the most substantial investment option by any means.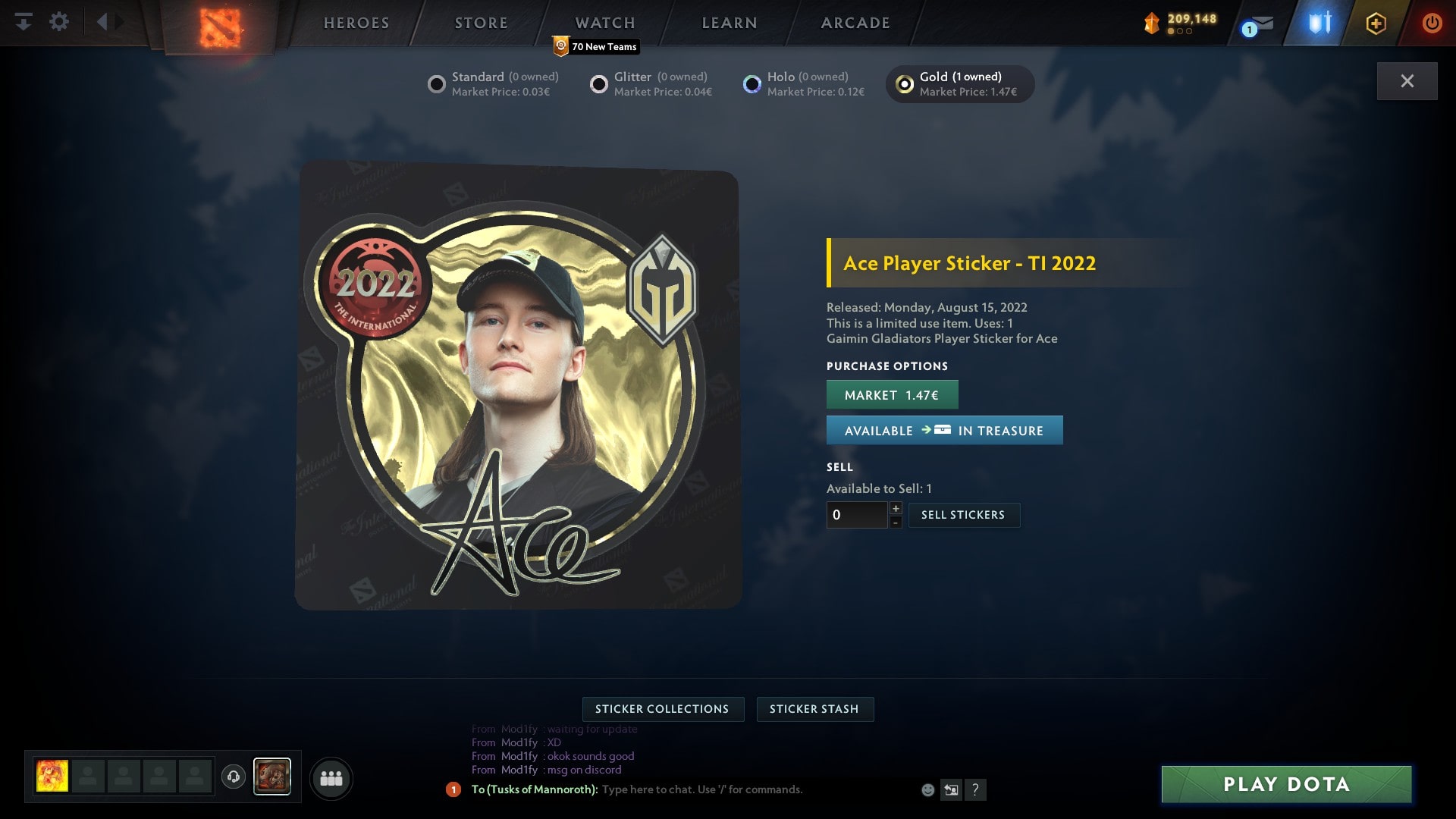 Conclusion
Today, we explored potential ways on how to invest in Dota 2. We hope you found both the reading and the concept enjoyable. Remember, conducting your own research is crucial, and keep in mind that the market's volatility can significantly impact outcomes. In general be always aware that investing money comes with the risk of losing parts or all of it.