Check out any skin in-game in Rust
Topic: How To Inspect Any Skin In Rust - Guide 2023

While playing Rust you may find yourself in a position where you want to have your own skins. Whether it's to admire them or flex them on your enemy it's important to have a good look at what you're buying before you purchase it.

By joining a Rust server using the Skinbox mod you can check out any skin you want as long as you have that item on the server. Here's how you can inspect any skin in Rust.
How to inspect any skin in Rust? Step by step.
Step 1: Open the game and select the "Modded" tab in Rust.
Step 2: On the search servers bar which is located right under the "History tab" type "skinbox".


Step 3: Select the server of your choice. (It's recommended to join a server where you can spawn in any weapon so you can easily view any skin)
Step 4: Once you're in the server obtain the item you are trying to view skins for.
Step 5: With the item in your inventory type "/skinbox" in the chat box. Now continue with our step 6 on how to inspect any skin in-game in Rust.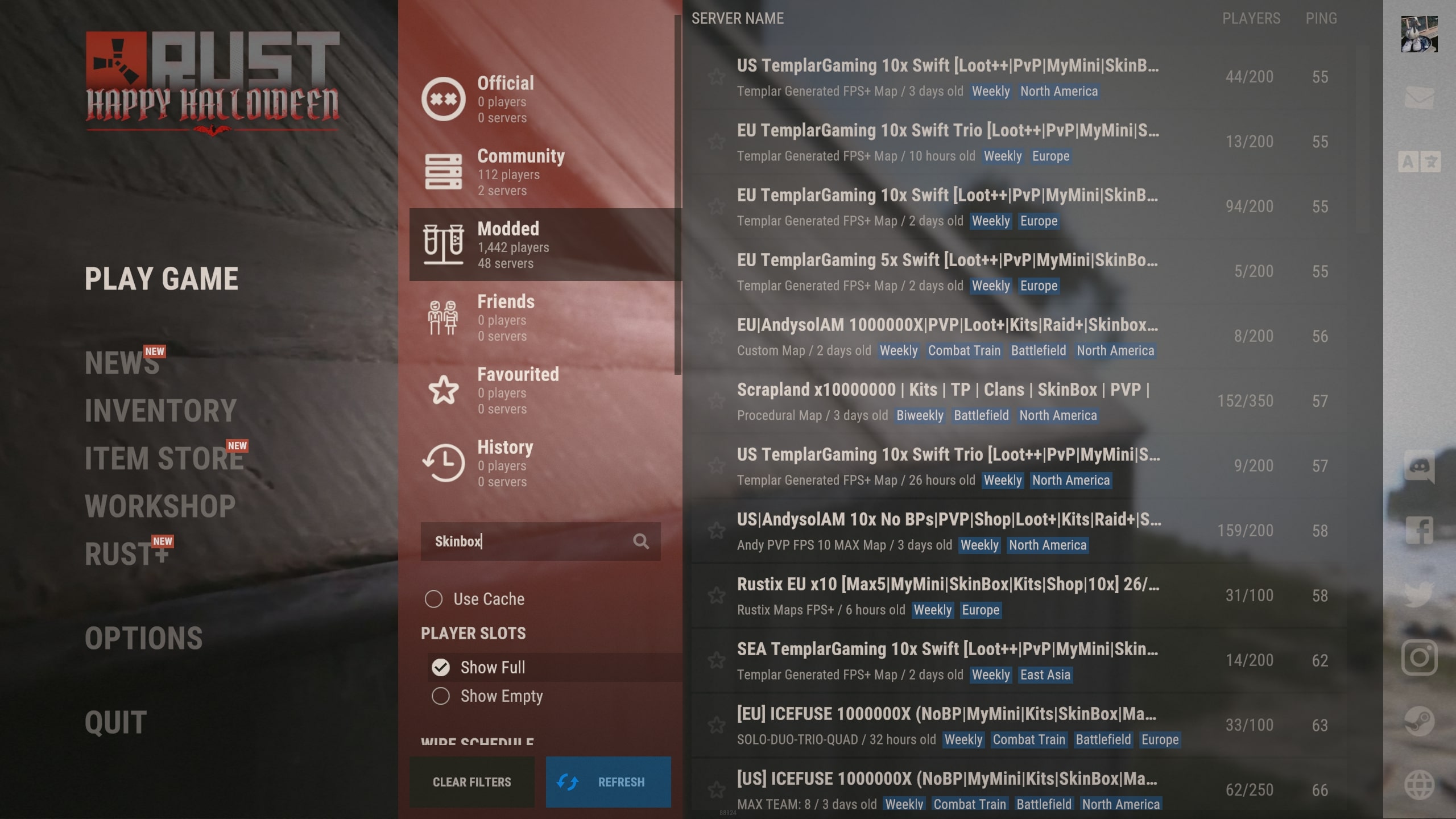 Step 6: Drag your item into the box that appears on the right of your screen.


Step 7: Pick any skin you want and drag it into your inventory. You can now inspect and play with it in-game. Enjoy!


Conclusion
We hope this helps you inspect any skin you want in Rust. Since there aren't any direct inspect servers on Rust this is the easiest way to do it for the time being. If you're interested in more information on Rust skins check out our article on the Top 10 Best Cheap Assault Rifle Skins in Rust. Have a wonderful day!