Transfer-Updates
What happened on the transfer market since our last report? In the recent two weeks a few new announcements were made and also some huge rumors are going around in the community. We will pick up those as soon as they come to reality.

es3tag and Complexity
After, as already reported in the last transfer article, blameF and poizon left the active lineup, now es3tag and jks were also benched at the beginning of November.

While there are for the time being no news regarding jks; es3tag's transfer to NiP was announced on 16.11.2021. We will come to blameF in the upcoming paragraph!


Source
---
The "new" Astralis
After the contracts of dupreeh, magisk and zonic were not extended and the three stars will therefore not compete with Astralis next season, the Danish organization signed blameF and k0nifg, as well as ave as new coach. Therefore the current lineup consists of: gla1ve, Xyp9x, Lucky, blameF, k0nfig, ave (coach).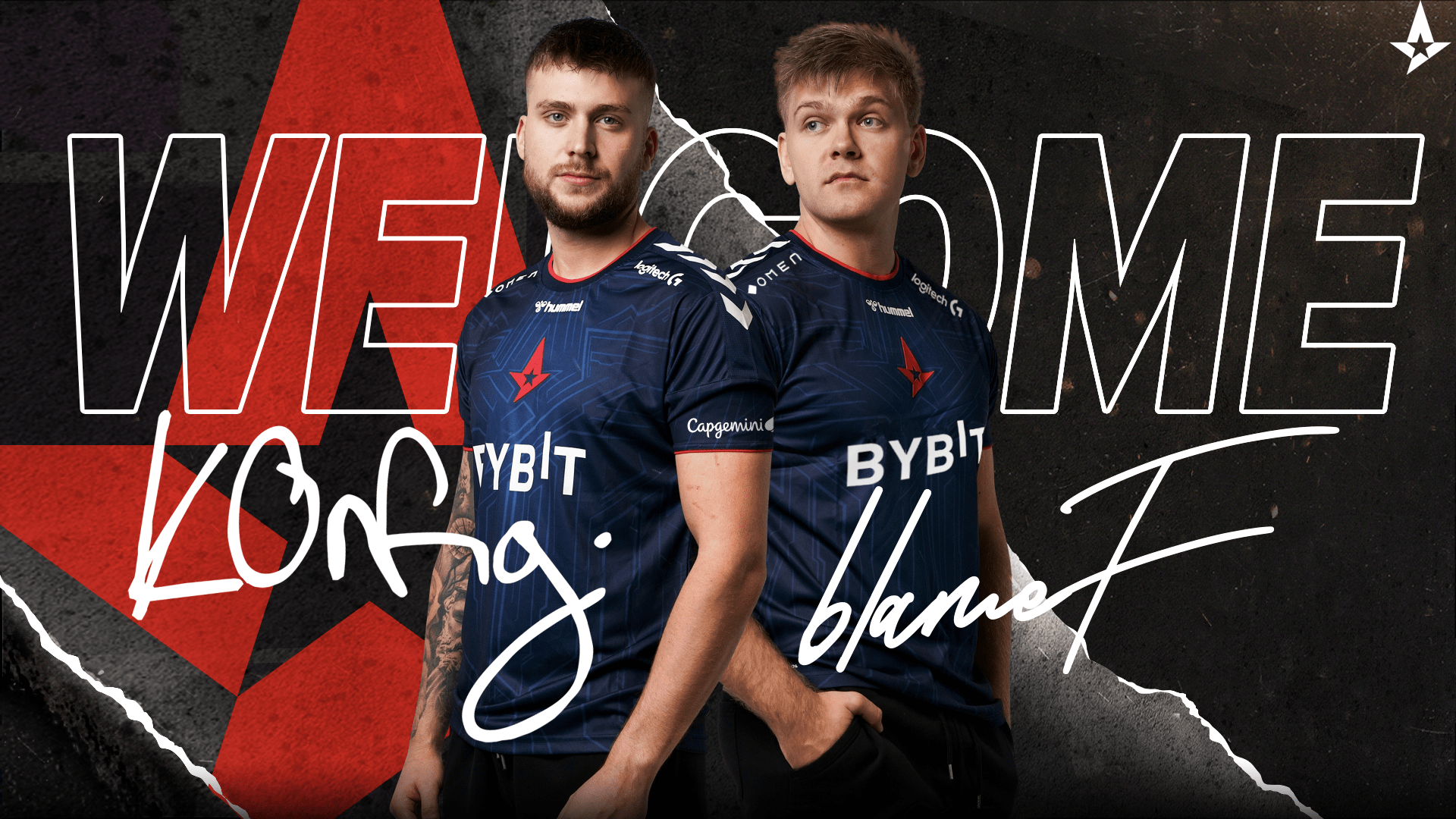 Source
---
Spirit
The Russian organization decided to do a complete lineup shuffle after the major. First mir and chopper were benched, followed a few days later by the news that sdy will also leave the lineup. It will be exciting to see how the upcoming season will go for the organization.


Source
---
FunPlus Phoenix
The Chinese organization decided to withdraw completely out of CS:GO. After the failed commitment of the Heroic Roster 2020, this project was also not successful. The team could only achieve one tournament success in February this year at Snow Sweet Snow 1, the rest of the year was very disappointing.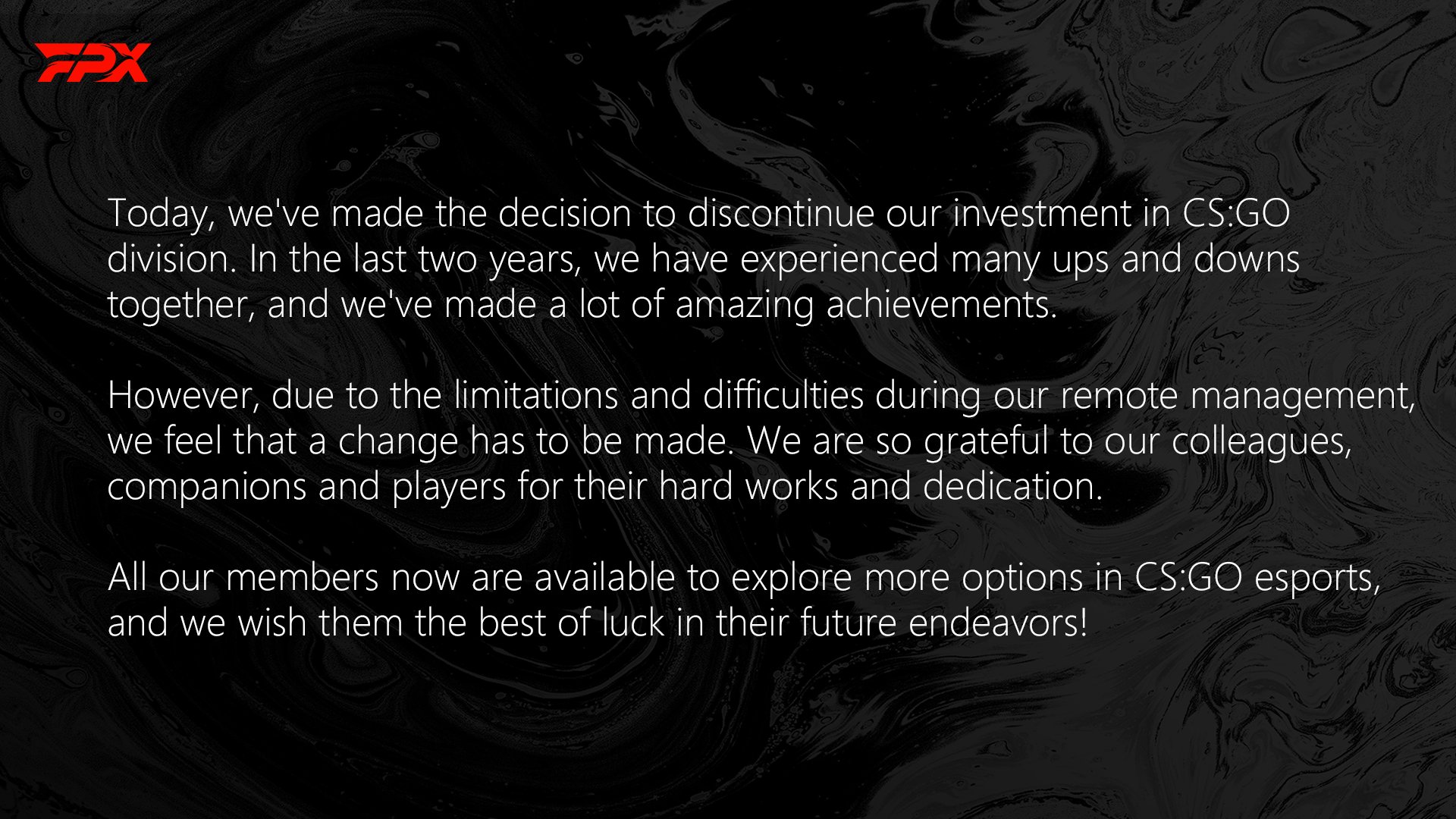 Source
---
G2 - maLeK
After the sensational performance at the Major, G2 announced the departure of long-time coach maLeK. However, this decision was already made before the Major in Stockholm. For the time being, Swani, who has been working as an analyst until now, will take over the role of the coach.


Source
---
Evil Geniuses
After an disastrous year, Evil Geniuses decided to bench obo, stanislaw and MICHU. The current lineup therefore consists only of Brehze and CeRq, as well as coach daps. The future of the North American organization is unclear for the time being.


Source
---
Worth mentioning
- Endpoint benched Thomas and aquired Nertz.
- BIG signed enkay J as new head coach.
- Dignitas parts ways with head coach vENdetta.

Information powered by Liquipedia