Stewie2K - biography, career and interesting facts
Der amerikanische Superstar
Biography
NOTE: The player section is a bit outdated! Information could have changed! We will try to update the articles as soon as possible, thanks for understanding!

Jacky 'Jake' "Stewie2K" Yip is an American CS:GO player and was born on January 07, 1998. He started his CS:GO career in 2015 with the team "SapphireKelownaDotCom". The current 23-year-old (as of Jan. 2021) has been playing for Team Liquid since the end of 2018 and has already achieved a lot in his young career.

His total tournament earnings are estimated at around 1 million USD and together with Cloud9 Jake already won the ELEAGUE Major: Boston in 2018. His roles in the team are Rifle and IGL/Entry.

On his social media, Stewie2K is very active. While he uses Twitter almost daily to keep his community updated, he also posts regularly on his Instagram. Like most players, Jake's Facebook page is pretty inactive. In addition to the streaming platform Twitch, where he has around 900,000 followers, Stewie2K also uses Youtube and uploads highlight videos for around 200,000 active viewers.
Stewie2K - Career
At the beginning of 2015, Stewie started his active career with the Canadian organization SapphireKelownaDotCom, which later also signed his future teammate Twistzz. Via stations at ex-eLevatem FolloweSports.com and Splyce he had his first longer team stay at Cloud9 starting in 2016.

With their win at the 2018 Boston Major, the team around Jake made themselves immortal. Together with Skadoodle, autimatic, RUSH and tarik, he defeated FaZe Clan in the finals and secured the biggest success of his career in terms of sportsmanship. All in all, Jake spent two very successful years with the American organization.

In 2018, he decided to move to SK Gaming and subsequently to MIBR. The team at the FACEIT Major: London 2018 consisted of FalleN, fer, coldzera, tarik and Stewie2K. However, the promising team was not united for long and the Brazilian organization and Liquid decided to swap players at the end of 2018. Jake was transferred in exchange for TACO and zews and since then has been playing for NA giant Liquid.
Stewie2K - Achievements
Jake played his first S-Tier event at the Global eSports Cup - Season 1 in early 2016, and his first Major appearance was at MLG Columbus 2016. In total, he participated in eight Majors, and as mentioned above, managed to win one of them. Another highlight was the 3.-4. place in London 2018, where he was eliminated together with MIBR in the semifinals against NAVI. The biggest successes of his career in terms of prize money, apart from the Major success, are mainly the victory at the Intel Grand Slam Season 2, where Liquid secured USD 1 million in prize money and the success at the ESL Pro League Season 9.

In addition to numerous tournament successes, Jake secured two tournament MVPs at DreamHack Open Denver 2017 and iBUYPOWER Masters 2017. A little fun fact to end: his name is from Family Guy. Back then, he and his friends decided to name themselves after the characters of the series.

Information powered by Liquipedia
Lineup
Brehze
CeRq
Stewie2k
RUSH
autimatic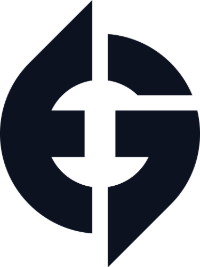 Coach
maLeK
Latest Articles
---
Want to always get updated on the LATEST CS:GO TRANSFERS? Click the banner below to find CStransfers on Twitter.
---